Reply
Topic Options
Mark Topic as New

Mark Topic as Read

Float this Topic for Current User

Bookmark

Subscribe
Highlighted
Re: ANTI-Suggestion Thread
No more reskinned apartments. I'm talking to you Lockwood and Vee-Mee. If there is one thing I can't stand it's an apartment in a different color or setting which is the only difference.
King_xO-AsSaSSin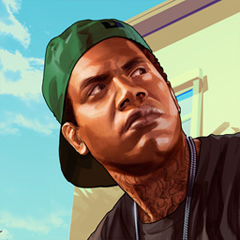 Offline
Re: ANTI-Suggestion Thread
Re: ANTI-Suggestion Thread
---

Tarazuma wrote:


"Hold square to boost" LMOs...please make them stop. I will NEVER buy these again, and won't even accept them for free or rewards. All LMOs should be a single speed that automatically gives you the full 150% speed boost. (also known as standard: 5.25 m/s) (as i say in the other post) (you can find it below me or something)

T-shirts...why are these even still around? And some for sale, no less. I avoid these at all costs, even if it means not being able to play certain games. (In real-life i mostly wear Blank-Tshirts at home. do i REALLY NEED to stop wearing T-shirts in real-life because of PSHome?) (LAME)

Hats being in the head slot instead of head accessories. Stop being so LAZY all you devs. Granzella, O-two, and SCEJ have proven on multiple occasions that any style hat can be made into an accessory, so don't give us any "technically impossible" nonsense. I also avoid default hair hats at all costs. (wth PSHome's 1.75's Dev feature. they can just developed a new way to use Hat with harstyle. but however. if you seen hat's in real life? so you seen they harstyle inside? is it bald? NOPE.) (might be the reason why it's a ISSUE FOR HOME DEVS WHO WISHS)

Any swimsuits...period. There's already enough styles, colors, and patterns to suit EVERYONE'S needs. (I wonder about the Suggestions about Swimsuits)

Trashy, skimpy clothes for women, unless males also get them (I actually give the V swimsuits credit for that.)

Corsets and skinny jeans

Non-active beds and swimming areas

Sci-fi, fantasy, and "luxury millionaire" style apartments. We need more realistic stuff. (YEAH, about Real-Game Related stuffs witch haves "Sci-fi and Fantasy"...if you look at Final Fantasy for a example)

Regional exclusives and delays...come on now, JP is stopping Home updates at the end of this month, Asia updates stop in March...Since PS Home's future is very uncertain, NA and EU need to share the love (of money) (QA, TESTING STUFF MAN, MAKIN SURE THERES NO MUCH BUGs) (if you take a look at Mercia for a example) (also i agreed with "reigional exclusives"...since when?)

There's a lot more, but that's all I can think of at the moment.

---
Re: ANTI-Suggestion Thread
---

Crazy-88 wrote:


Pet "OR" LMO items, we're either overdue for an overhaul to allow a combination, or developers seriously need to wise up and supply the demand for speed + pet, no more 1-trick pony speed or companion items.

Full-body outfits sold a dozen at a time, just of different colors. Just sell 1, that changes based on hair already, and stop acting like a suit that is coded as 1 piece is really that hard to control. IronFusion(Mechjets, etc.), "8-bit", mascot animals, etc. Just pick 1 you like and make it change by color, they're already pricey enough as it is.

Weapon, movement, and speed active items with no 'blanks' made. We have dozens of LMOs, but none that act with a generic purpose based on what's being worn, like simply a speed boost, or a 'blade combat set' that doesn't spawn a weapon, etc. Stop flooding the market with LMO items, and give us stuff that lets us enjoy what we're using from our wardrobe since nobody's smart enough to do both.

---
These are all excellent anti-suggestions, especially the first one. For peakvox labs 2nd anniversary in JP, they gave out free LMO + pet combinations. You and the pet are both animated, interact with each other, and running gives the full speed boost without holding square. So this CAN be done. No more excuses devs!
Re: ANTI-Suggestion Thread
Re: ANTI-Suggestion Thread
Re: ANTI-Suggestion Thread
No more suggestions. How about we use some of the thousands of suggestions from the last year? I find the monthly suggestion thread to be redundant now that home has an expiration date closer than we would all like......
Re: ANTI-Suggestion Thread
[ Edited ]
I already posted this in the suggestions thread but it was more of a anti-suggestion. Stop making owner only use active items. Allow any active items to be used by guests as well. I was disappointed with the apartment droids and some of the new nDreams items that come with the Nightclub bundle. Same with the fireworks podium from Lockwood. I like active items I can put in my clubhouse that my members can activate themselves and not just me.
Now there are active items that I wished they had made owner only but are not, which are usually the decoration types. I no longer have the festive table from Juggernaut Games up in the clubhouse because members kept changing the design I had set. Perhaps what we need instead of making active items available to everyone or just the owner only is a lock setting. Give the owner the option to lock or unlock the active item to be used by the owner or everyone.
King_xO-AsSaSSin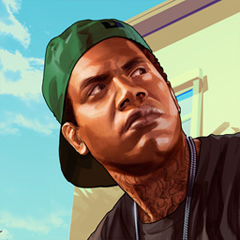 Offline