Reply
Topic Options
Mark Topic as New

Mark Topic as Read

Float this Topic for Current User

Bookmark

Subscribe
Highlighted
20 replies 347 views Edited Jun 24, 2013
I'VE HAD IT with CREEPS on bikes mowing me down in park when they are in bike game -_- They are doing it ON PURPOSE,& it needs to STOP !!!!!!! EVERY time I go there, they mow me down -_- I know the steering is a little hard, but, NO excuse for that happening. I NEVER mowed anyone down -_- Just last night, I was typing message to a friend & saw a bike mowing me down & DRAGGING me FAR away -_- NO ACCIDENT !!!!!! If it was accident, they would have stopped & let me go. They did NOT !!!!! The bikes NEED to be FIXED so that these CREEPS can't mow us down anymore. I'VE HAD IT with CREEPS on bikes !!!!!! FIX THIS PROBLEM, PLEASE !!!!!
LunarEmerald
Uncharted Territory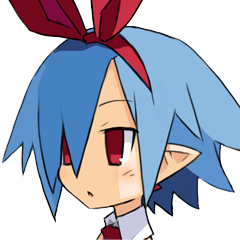 Registered: 08/08/2011
Offline
1649 posts
Jun 24, 2013
When someone hits you, they don't see you being pulled with until 3 seconds after it happens. Not everything is perfectly synced. It probably was intentional but the fact that they didn't immediately stop isn't evidence of that.
Jun 24, 2013
IT WAS ON PURPOSE, I SAW THEM DRAGGING me FAR away. I had to go all the way back to my friend & he didn't get to read my message to him. After that, others were aiming at me & trying to HIT me !!!!! This happens EVERY time I go there !!!!! IT NEEDS TO STOP !!!!! I'VE HAD IT with CREEPS on bikes !!!!!!
Jun 24, 2013
Yes, they do it intentionally. I've been pushed from one end of the bridge all the way to the train. And
I've watched them aim at others to push them.
Last few times that it has happened, i've hit X to ask to join ride! HAH confusion! then they stayed
well clear of me
I Only Post Everything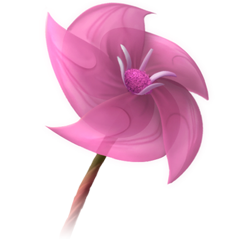 Registered: 01/24/2009
Offline
736 posts
Jun 24, 2013
IKR. This has happened to me so many times it's ridiculous.
For some reason people who have no life will randomly pick out one person to push to their limits. I don't know how many times I've been hanging with a friend/friends just talking, and the convo gets ruined by some jerk. They line you up, ~BAM~. I don't know if it's just me but lately I've noticed being pulled further than usual, like I mean halfway accross the Park instead of just a little way. Usually I ignore this, and keep talking to the friend, just to give the jerk no ammo but they will almost always come back, line me up again... and again... and again. They won't stop. Ignoring will not work, they will just try harder to make you angry. I don't know what to do anymore! It's especially awful when someone has to comment on it, thus fueling the jerks' fun. "YOU GOT HIT, HAHA!!!" and such. We've been begging and begging for a fix, and still waiting!!!
I will offer this tip meanwhile. Stand near a bench when chatting with friends. If a jerk starts picking on you, click "x" and sit on the bench. You will be in for a laugh when the culprit comes by for another round and all the sudden you are sitting safely on the bench. Chat while sitting for awhile and the jerk will usually leave! I tried this once as a guy was pushing me and he left quickly once he realized he couldn't do anything.
Jun 24, 2013
what are they going to do about the bikes in acorn park. every day i am on and get pushed around by the bike hire bikes. we cant just chill with our friend and have fun because of it. This is getting really old my friends complained about it still nothing has been done. we spend way to much money and time on here for this to happen it is not enjoyable
Treasure Hunter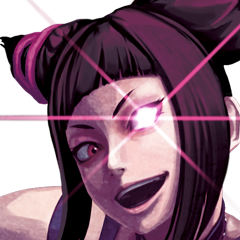 Registered: 04/23/2012
Offline
5870 posts
Jun 24, 2013
IIRC it seemed like there was a game or something that had collision a long time ago, but it was turned off because people used it to bully others mostly, now it's back in Acorn Meadows.
Lombax Warrior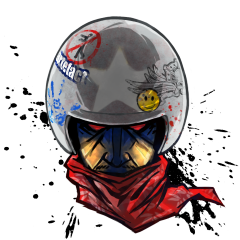 Registered: 10/31/2012
Offline
159 posts
Jun 26, 2013
hhmm thay just need to add a spot , that bikes cant go in... that way pleople can get around, and bullies cant get theyr bikes in, besides the dog area its kinda good for that... but just boring lol,