Reply
Topic Options
Mark Topic as New

Mark Topic as Read

Float this Topic for Current User

Bookmark

Subscribe
Highlighted
StellviaRising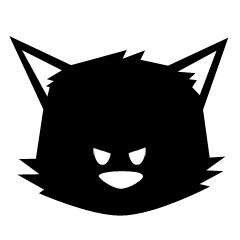 Offline
as per sony development document
Home™ Development Q&A Wed 7th March 2007
Q: Can I launch and watch a BD movie from within Home?
Launch, yes. Watch, no. (This means you would leave Home to watch the BD™.)
Q. How will sharing media work within the private space? Will users be able to distribute content?
Users will not be able to broadcast their media to people outside their private space, but they will be able to show their own media to invited guests. We have deliberately chosen not to allow users to 'give' media to other users as this opens up serious risks of piracy and sharing of illegal content.
Press Release Home™ Q&A Wed 7th March 2007
Entertainment
• Share photos, movies and music from your PS3 HDD with friends in your personal space.
Message Edited by AckeheceKoheo on
03-10-2007
04:46 PM
____Rumors are just that - RUMORS____

Formosa's Law: n.
"The truly insane have enough on their plates without us adding to it."
http://catb.org/jargon/html/F/Formosas-Law.html

Godwin's Law: prov.
"As a Usenet discussion grows longer, the probability of a comparison involving Nazis or Hitler approaches one."
http://catb.org/jargon/html/G/Godwins-Law.html


http://mabifiles.nexon.net/movies/teaser/embed_video/mabi_movie03.swf

EliteTrooper
Offline
---

AckeheceKoheo wrote:

as per sony development document

Home™ Development Q&A Wed 7th March 2007

Q: Can I launch and watch a BD movie from within Home?

Launch, yes. Watch, no. (This means you would leave Home to watch the BD™.)

Q. How will sharing media work within the private space? Will users be able to distribute content?

Users will not be able to broadcast their media to people outside their private space, but they will be able to show their own media to invited guests. We have deliberately chosen not to allow users to 'give' media to other users as this opens up serious risks of piracy and sharing of illegal content.

Press Release Home™ Q&A Wed 7th March 2007

Entertainment

• Share photos, movies and music from your PS3 HDD with friends in your personal space.

Message Edited by AckeheceKoheo on

03-10-2007

04:46 PM

---
Oh, so you can only launch and view it but not actually watch it from home.... -_-
---

u no wrote:

In home will you be able to watch movies?? (Not trailers but movies)? And umm How many people can you chat (speak...talk with the mic) at once???/ Do you have to be near the person to talk to them?? or do you like go into a scene where your talk to he/she???

---
this was posted already! I doubt you can watch movies