Reply
Topic Options
Mark Topic as New

Mark Topic as Read

Float this Topic for Current User

Bookmark

Subscribe
Highlighted
why isnt last of us demo free?
28 replies 355 views Edited Jun 6, 2013
Its only a demo, it should be free. I like to tired before I buy cause if i dont like it, im stuck with a $60 game that is usless for me. Its kinda dumb/lame that they make us buy a GOW just to try out the demo for last of us. Just put it in the psn store and let everyone try it out for free. Im not going to go out and buy a game just to play a demo i wanted to try out.
Re: why isnt last of us demo free?
Jun 6, 2013
I think a Last of Us demo should be available for PS+ members at the very least as well.

My YouTube | My Twitter
230+ Subscribers | 1,500+ Followers
Re: why isnt last of us demo free?
Jun 6, 2013
no, it should just be free for everyone. Its only a demo, dont make people buy ps plus to try it out. Thats just like making people go buy GOW just to try it out.
Re: why isnt last of us demo free?
Jun 6, 2013
I think it comes down to basic marketing, and the fact that we're dealing with Naughty Dog, maker of AAA games.
ND has yet to really disappoint anyone with one of their games, and they have the clout to release a game with no demo because they (and the majority of currently posted reviews would agree) know they game is great. Now that doesn't discredit the fact that it IS a new type of game and nothing really like Naughty Dog has ever done before. It is their first ever M-rated game and first venture into this type of harsh, dark-reality of gaming and horror-action/survival.
The reason I say it comes down to basic marketing is because the demo was paired with God of War Ascension, made by Sony Santa Monica. Clearly there is a relationship between ND and SSM otherwise these two games wouldn't be paired together like that. Do I think it's kind of strange? Absolutely. But I get it. Very much a marketing move, which made me think that perhaps SSM was worried about the hype of GoW:A, so they decided to throw the TLoU demo in as a part of the game to entice players to get it, or at least make them more likely to buy if they were interested in both games.
I personally was disappointed with the TLoU demo because it was so short. I had the opportunity to play TLoU at PAX East this year and the demo was the same starting point, but went much farther than the demo given to the GoW:A game. So for someone who may have spend $60 to have a taste of The Last of Us a few weeks before release date, I'd definitely have been disappointed in the purchase. This is also because I was lucky enough to play the game beforehand, and had a much more in depth experience with it. For those who hadn't played it already, this could have been the best $60 they ever spent to get the demo.
With all that being taken into consideration, I agree that PS+ members should have been given an opportunity to play the demo for free, even if it was after the GoW:A owners got to play the demo.
Re: why isnt last of us demo free?
Jun 6, 2013
its not a big deal if your a GoW and pick it up thats just a added incentive . you can watch gameplay videos on youtube. the game will be out in a few days relax.
Naughty Paw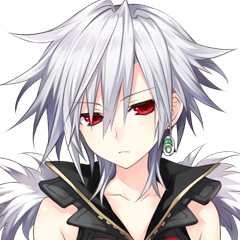 Registered: 12/06/2011
Offline
20625 posts
Re: why isnt last of us demo free?
Jun 6, 2013
---

HiTmAN_90 wrote:


for real?? they are charging for a DEMO now?!? whaaat....

---
The current demo is only available through God of War: Ascencion. The only way to access it is to begin the download through GoW. Technically, it's exclusively bundled with GoW, so you have to purchase/rent that game to access the demo.
Not necessarily paying to DL a demo, but you're paying for a game that comes with a demo.
Re: why isnt last of us demo free?
Jun 6, 2013
Treasure Hunter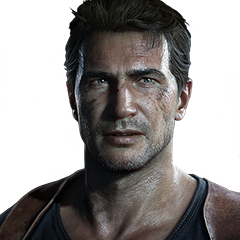 Registered: 05/12/2010
Offline
6439 posts
Re: why isnt last of us demo free?
Jun 6, 2013
The Last of Us demo is a perk for buying God of War: Ascension. If you bought the game JUST to play the demo, that's all on you. That's the whole point of an exclusive demo.
Check out my PlayStation dedicated blog, PlayStation Persuasion! playstationpersuasion.tumblr.com

PSN: ScreamAimFire999
Re: why isnt last of us demo free?
Jun 6, 2013
Completely agree with most of the above comments, why the Demo isn't free to everyone with perhaps an earlier release to Plus Subscribers is just dumb in my view.
BRIT-KO
Customer Service Available Mon-Fri 8am - 8pm
General Enquires - 1-800-345-SONY (7669)
Account & Billing Support -1-877-971-SONY (7669)

Live Chat Available Mon-Sat 6am-10pm PST & Sun 6am-8pm - LiveChat