Reply
Topic Options
Mark Topic as New

Mark Topic as Read

Float this Topic for Current User

Bookmark

Subscribe
Highlighted
what the heck is wrong with psn
12 replies 576 views Edited Nov 28, 2012
for the last 3 days it has been so laggy i can hardly play any online games the network takes forever to connect and i'm aso getting radomly disconnected in the middle of games. i know it is not my internet caue everything else works fine. so **bleep** sony. fix this **bleep** i'm paying for a freaking game i can't play cause your network is screwed up fix this now.
Re: what the heck is wrong with psn
Nov 28, 2012
What game? I'm having no trouble with my network.
Re: what the heck is wrong with psn
Nov 29, 2012
it's the network in general, i have been on the phone with sony 5 times today, 1 out of 5 people where at least trying to help me, 1 of them was telling me how her shopping experience for christmas was going rather then help me and get on with the issue, another repeated like 5 times "YOU SHOULD BE WIRED, WIRELESS IS BAD DON'T GO WIRELESS" well thank you rain man, but unfortunately ur an idiot, and the last 2 hung up on me, if sony isn't gonna get there BS network together, then im going XBOX for sure, @ least if im paying for service then i don't have to deal with employees that are simply a JOKE, they touch 1 thing & screw up more, I for one am tired of this dumb crap, hmmmm......should i call sony a 6th time, maybe i'll get lucky & get an employee that actually does there job rather then one that wants to tell me he gotta new puppy or some stupid crap, GET UR CRAP TOGETHER SON...sincerely , A **bleep** OFF CUSTOMER >_<
Re: what the heck is wrong with psn
Nov 29, 2012
man you people are idiots....... idk how many times on how many game forums I have to tell people that unless EVERYONE is having a poblem it's usually NOT their servers (sony's in this case). And not everyone is having any problems atm. I'm not and I've seen quite a few people post on here that they aren't either. You do realize there's internet hubs in between sony and you right? Any number of them could be having problems that sony has no control over. Or it could be your ISP (U-verse, D TV, *lol*RoadRunner etc etc) . Not to mention it could be something on your end.. Oh ya and also game companies like COD have their OWN servers that sony has no control over either....
I do have to agree on one point though, Sony telling you wireless is bad......... ROFL I've been on Wifi with MY Ps3 since I got it and NEVER had a problem. U-Verse in Miami FL here.

Re: what the heck is wrong with psn
Nov 29, 2012
I really hope Psn fixes this "bleep".
Ever since Black ops 2 came Psn has been like this!
If I play FF13 ,NHL2011, Disgaea 4, Mw3, Res6, i get automatically sign out due to communication error!
NAT Type2 or Open, Internet Browser disable, So guess what Psn is on your side!
My Route Settings are Perfect, Perfect Wireless internet strictly for Laptop,.
I bet I have the Best ISP Package here as for anyone living with your parents yeah yours would be higher but, may cause more issues than my service.
GuRuAsaki2098
Uncharted Territory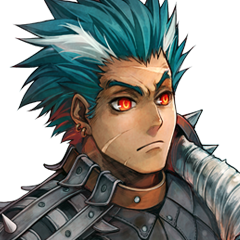 Registered: 02/14/2009
Offline
1825 posts
Re: what the heck is wrong with psn
[ Edited ]
Nov 30, 2012
Actually, it is Sony... Not us...
It's their Network, think about it...
No one had any issues with the Network until 1 moment in time... When everyone had issues, & it's getting worst over time...
Why would it be on our End if everyone had the same issues at the same time?
Here is another reason it is not on our end...
At the time of all the Network Problematic Chaos... Sony brought out the Game, MAG for PS3...
M. A. G. = Massive Action Game...
Why is this Game being mentioned?
Well, Sony's PSN Servers couldn't handle the Game, so not only did they improve their Network for the Game, but they also Improved their Network for all of PSN, which is why people are having such problems with the PSN...
The PSN went Life Streaming, whatever that means...
And since then, the Network just got worst, & worst...
----------------
Sony caused this Chaos, but the only thing they can do to fix it, is patch Lagg, & bad Updates, & such, & such...
You as a User, however will have to Update your Network to a higher Speed, then you used to run PSN on,
& keep your Modems & Routers Up To Date... & such, & such other things to maintain a stable running Internet on the PS3...
Thats right, it's up to the People on PSN to fix the Chaos that PSN has caused us... ~_~
--------------
Anotherwards, their Network is too powerful for your Modem & Router to handle, which is why you are experiencing Lagg...
I have 25 MBPS with Multiple Products on the Network, i'd have to go one step up from that, to prevent Lagg in my Case...
But 50 MBPS is the Next Step up for me, which is a little costly, =[
Hey, Yo, Waaaaazzzzuuupp!!! .................................................................................................................
Playstation 4
.......................
Too much Networking, & Socializing, but yet not enough Gaming... ~_~
Not My Style!!!
Get Your Portable ID!
Re: what the heck is wrong with psn
[ Edited ]
Nov 30, 2012
no... it's NOT everyone..... or are you blind? I've barely seen anyone complaining about their connection the past week or two, it's mostly been the mess of horse crap the new store is now, and for the fourth time I'm not having any problems. If it WAS sony, if it WAS something EVERYONE is connecting to, EVERYONE (INCLUDING ME) would see problems. And that's just not the case. And you DO REALIZE Sony doesn't run the servers for every multiplayer game right? Yes COD Black Ops II was screwed up for a bit, that was Treyarch's game servers, not sony.
And I guess you missed where I mentioned it could also be some net hub between you and sony. Like say you live in FL and (idk where sony's us servers are) Sony is in California. You could be fine till your network packet hits a hub in Kentucky which is screwed up and your signal gets weaker intermittenly causing you to lose connection and **bleep**. But the simple fact (if you use your **bleep** brains) that not "everyone" is having problems would lead people who can think rationally to belive that the problem isn't sony. There's so many other things it could be BESIDES Sony or a problem at your actual house....... I'm not going to sit here for an hour trying to list them all.
IN FACT....... the connection's even better then it used to be. the majority of my games are offline (or i just dont' play the multiplayer, although i do play Hot Pursuit and CoD games), and I used to get signed out of the network (you know, just the network, on the XMB menu) at least once a day. Now? It hasnt' happened in a month at least..... how long's it been since the last update now? hmmmm My trophy list used to freeze sometimes as well when it was syncing if the ps3 had been on a long time, and it doesnt do THAT anymore either.

Re: what the heck is wrong with psn
Nov 30, 2012
I guess You don't understand the climax of when NEW Game comes out. After the Last Update Psn wasn't signing me out at ALL. I was using wired connection since the last software update,but since Black ops Pop up it was causing a lot of issues to PSN Servers. Funny ya i kick out of psn while playing FF13. Black Ops 2 & Mw3 are Connected Servers through ELITE Application, so if wasn't a Elite Premiun member i wouldn't be having these problemstho not like most people.
All 3 of those Would have updates if people are still going to complain, tho Xbox will get it first, so we have to suffer sometimes with psn kicking us out.
I Was Playing Res6 this evening so far no psn kicking me out , so i will try Mw3 later i post back if any issues!
Re: what the heck is wrong with psn
Nov 30, 2012