Reply
Topic Options
Mark Topic as New

Mark Topic as Read

Float this Topic for Current User

Bookmark

Subscribe
I Only Post Everything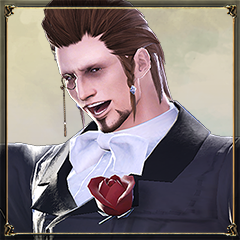 Registered: 02/05/2013
Offline
1014 posts
Re: what should i buy this fall
May 23, 2013
If you want an expensive cable box that may or may not work with your tv service provider, requires that a camera and microphone be hooked up to it and on at all times, and requires an Internet connection to verify that you own any game that you put in the system, go ahead, get an Xbox One.
If you want a machine that is very solidly targeted at gamers, has a large variety of games that are confirmed for it (
http://m.ign.com/wikis/playstation-4/PlayStation_4_Games
) will not cost you extra money to have access to paid subscription services, allows you to play your friend's games to decide if you want to purchase them, and allows you to share your tough accomplishments from any game at no extra cost, go you want to go PS4.
To me, the choice is very clear.
My PSN
Re: what should i buy this fall
May 23, 2013
Buy whatever you like. None of us are experts on the matter and none of us know everything, or even enough to make an informed decision. Nevermind the fact that asking here is like walking into a Mercedes-Benz dealer and asking should you buy one or get a hyundai; you're not going to recieved a lot of objective answers.
Imperator Danknovaxperaux Divi filius Imp XIII Pont Max Trib Pot XLIX Cos CXVI Primus Signiferi Box-xy Princeps Moderatores Pater Forum
Fabulous!
Re: what should i buy this fall
May 23, 2013
When E3 rolls around we should have more details about both consoles and with that more games to gloss over for the next several months. Until then, the PlayStation 4 does look like it will be the better system to get in my opinion. What we essentially know about the Xbox One so far is details like that it will make your TV more interactive. Instead of switching back and forth to the TV with your remote you'll now do so with your voice. You can use live Skype on your TV and pair up a list of your fantasy football team as you watch the sport on television, assuming this is something you've always dreamed of doing.
None of these functions make the system attractive in my mind. Differently, what we know about the PlayStation 4 is that the system will be a more social experience. You'll be able to capture videos from the system and upload them. You'll be able to play full games as you're downloading them from the store. You'll even be able to let a friend finish a game for you if you're unable to do it yourself without them even being there. While the Xbox One's software lineup mostly consisted of sports and the next Call of Duty, the PlayStation 4 showed off some unique new properties, including a refreshing puzzle game known as The Witness. If you weigh in on the details that each new system has to offer, including features, games, and even the price tag, you should be able to make up your mind for which one you want to use more.
Re: what should i buy this fall
May 23, 2013
Well I don't know much about you, what you play, or how you tend to play what you play. I recently got a PS Vita (been a Nintendo fangirl + most of my life [+ meaning I video games but generally looked to Nintendo first most of my gaming life] it was a wild purchase based on games available for it that I wanted to play.) I fell totally in love with the gameplay, games, videos, and more available with the Vita as my mobile gaming device to the extent that I play it probably twice as often as I pick up my DS3 (sorry Nintendo). When I recently went in to discuss the upcoming game systems with the guys in my local gaming store they very quickly got my interest hooked on the PS4. I'll go through my main reasons quicly for you.
Wii U - Not until they have at least a few more games for it that I will truly want to play. I have the Wii at the moment and am happy with what I have on it, and not at all eager for any of the new games. Interested, but that doesn't legitimize that large of a purchase at this time.
Xbox One - No backwards compatability means I will still be stuck with having to have the 360 plugged in for all the games I haven't finished playing yet. Network has to be available at all times (though they say you don't have to be continually connected) means that they iffy connection I have with my Xbox that makes me unable to watch Netflix on my 360 (because I keep having to sign back onto my live account to be able to sign back onto Netflix to start my movie going again - which does not seem to be any sort of a problem on my Wii) means that my gaming experience vary anywhere between difficult to excrutiating. Plus Microsoft has a very good reputation for very bad first roll-outs of their consoles, and I can't personally afford that kind of expense.
Finally, I didn't get the PS 3, and though I generally wait until I can get the newest console used rather than buying first-out-of-the-box, I am truly excited for many things that have been announced with the 4. (And am in a better financial situation than I have been for years.) I have more than a few games attached to my account, though of course most are three to five dollar games.
Still, this leaves me with the hopes that if I do buy the PS4 brand new this season and get one or potentially two games with it, I'll still have a few options other than just those two games to play from the start. If it plays PS2 games (I'm not holding my breath
) then I'll have even more options!