Reply
Topic Options
Mark Topic as New

Mark Topic as Read

Float this Topic for Current User

Bookmark

Subscribe
Highlighted
57 replies 28 views Edited Jul 24, 2005
that we find out wut ms has got. i was a ign earlier today. tehy said the meeting was from 130- 3 pm tokeyotime whcih = 9-930 pm pst or 11-1130 cst . for the xbox summit. im actually quit intreigued becasue im thinking of getting at least ps3 and 360 ( ++ i want o see wut ms has for sony) NOTE: wut MS shows tonight will be running on 360 beta kits which obviously are strongetr than ps3 alpha kits that gundum etc. was run on @ ps meeting ( at least thats wut common sence would say)
TheBigHurt~
Uncharted Territory
Registered: 03/16/2005
Offline
2101 posts
Jul 24, 2005
---

stl.gangster wrote:


that we find out wut ms has got. i was a ign earlier today. tehy said the meeting was from 130- 3 pm tokeyotime whcih = 9-930 pm pst or 11-1130 cst . for the xbox summit. im actually quit intreigued becasue im thinking of getting at least ps3 and 360 ( ++ i want o see wut ms has for sony) NOTE: wut MS shows tonight will be running on 360 beta kits which obviously are strongetr than ps3 alpha kits that gundum etc. was run on @ ps meeting ( at least thats wut common sence would say)




---
I forgot about the conference tomorrow, thanks for the heads up. I'm really interested to see if the graphics will be improved from those of E3.
Jul 24, 2005
---

stl.gangster wrote:


that we find out,wut ms has got. i was a ign earlier today. tehy said the meeting was,from 130- 3 pm tokeyotime whcih = 9-930 pm pst or 11-1130 cst . for the,xbox summit. im actually quit intreigued becasue im thinking of getting,at least ps3 and 360 ( ++ i want o see wut ms has for sony) NOTE: wut,MS shows tonight will be running on 360 beta kits which obviously,are strongetr than ps3 alpha kits that gundum etc. was run on @ ps,meeting ( at least thats wut common sence would say)




---
I,am definitly interested. So far their showings have been lack luster,with the exception of Gears of War, Ghost Recon 3 and Call of duty. So,lets see if they can step it up.
CAROLINABOYZ92
Treasure Hunter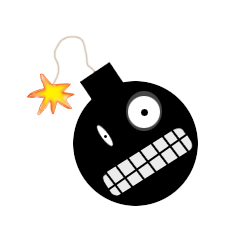 Registered: 05/31/2005
Offline
8402 posts
Jul 25, 2005
Don't get your hopes up. E3 just happened, so there's probably,not much else to report on. Last year's event was pretty,uneventful, the same may be true of tonight's event. Still, I'm
hoping
for one or two interesting tidbits, but not expecting it.
,
Reaperdak~
I Only Post Everything
Registered: 07/22/2005
Offline
1019 posts
Jul 25, 2005
I want to see it, but i am not sure if they have it on normal tv,,seeing as i dont have cable tv. I would like to see it just to,see if Microsoft actualy has something to put on sony. And I mean, they,better, their SDK's are better than what Sony has ATM, so the demos,should be better....(I myself am boycotting the 360 because of a major,flop i saw on the 180, and I mean its big, not sure if other people,have seen it, but me and my friends saw it and went to sell our Xbox's.)
,