Reply
Topic Options
Mark Topic as New

Mark Topic as Read

Float this Topic for Current User

Bookmark

Subscribe
Highlighted
8 replies 213 views Edited Jul 11, 2013
i've been having issues sony will be logging me out while playing online why is that or be watching a movie on netflix just get logged out for no reason & i'm using cable connections not WiFi
Àppàñà Wørts
Keyblade Wielder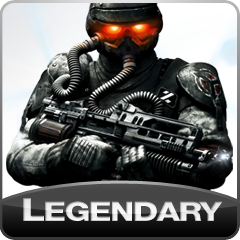 Registered: 09/05/2012
Offline
8191 posts
Jul 11, 2013
I highly doubt Sony is signing you out.
Jul 11, 2013
it's not my internet tho straight cord connections stronger then WiFi out of the blue it random just logs me out i don't see y tho i use my WiFi on itouch & phone it doesn't lag out
Àppàñà Wørts
Jul 11, 2013
Random sign-outs happen with PSN on PS3's sometimes, whether you use Wi-Fi or ethernet cable to connect to the internet.
Sometimes is seems to happen more to some people.
It could be PSN itself, not Sony signing you out, but PSN being busy at times. I have that happen on occassion, sometimes more often, or less often.
Also, if you have more than one PS3 you could be signed in on another while you are signed in doing something, and that will knock you off of PSN. In this case, turn off auto-sign in options on all accounts, then you won't be accidentally signed-out from that issue.
Otherwise your overall ISP may be an issue. Hiccups in internet service can cause web services to disconnect. [PSN, in other words]
I have cable internet, I use ethernet to my PS3 and sometime we get knocked off, not often, and maybe it's our ISP more than anything, since internet speed goes flat sometimes ... FWIW
Jul 11, 2013
---

skumpdog wrote:


it's not my internet tho straight cord connections stronger then WiFi out of the blue it random just logs me out i don't see y tho i use my WiFi on itouch & phone it doesn't lag out

---
No, its still possible it IS you`re internet.
You`re router might be having issues with you`re PS3. Some routers require the PS3 to be port fowarded. You will need to log into you`re router and foward ports. Look online for how to do it.
I had this exact issue a few years ago, and its all fixed because i forwarded ports.
Re: singing out
[ Edited ]
Jul 11, 2013
---

skumpdog wrote:


i've been having issues sony will be logging me out while playing online why is that or be watching a movie on netflix just get logged out for no reason & i'm using cable connections not WiFi

---

You may need to forward your ports on your router properly. (Or maybe just as simple router reset) https://support.us.playstation.com/app/answers/detail/a_id/241/kw/port%20forwarding/session/L3RpbWUv...
If you are able to connect to the Internet but cannot get into Sony Computer Entertainment America's (SCEA) game servers or network, it may be a firewall issue. A firewall is a security product that employs a combination of hardware and software to prevent unauthorized users or Internet traffic from gaining access into a private local area network (LAN) or personal computers. Many routers or modems have a firewall built in to them. In order to allow certain information to pass through, specific TCP and UDP ports on the router or modem will need to be opened in the router or modem's settings.
Below are the TCP and UDP (firewall) port numbers you will need to have open to connect online with PlayStation® products.
IMPORTANT:
Make sure to enable these TCP/UDP ports in BOTH directions and are entered into the TCP and UDP port fields in your router / modem.
Contact your Internet Service Provider or router manufacturer for proper instructions on how to input port information for your network.
---
PlayStation®Network and SCEA Game Servers
All games published by SCEA (first-party) and the PlayStation Network may use the following ports for communication with SCEA (first-party) game servers:
TCP Ports: 80, 443, 465, 983, 5223, and 10070 - 10080
UDP Ports: 3478, 3479, 3658, and 10070
---
PlayStation®Home
PlayStation Home will require these additional ports and IPs opened.
TCP Ports: 3478, 3479, 3480, 8080
IP addresses:

199.108.4.0/24

199.108.5.0/24

198.107.156.0/22

203.105.76.0/22

210.175.169.130/32

198.107.128.0/22

NAT Type 3 Users: Consumers who may be using NAT Type 3 in their network may not be able to connect to some areas in Home. In order to access these areas, you will have to try to change your NAT Type to 1 (using no router) or 2 (opening the above ports on your router).
---
PlayStation®3 Remote Play
PlayStation®3 Remote Play (via the Internet) requires:
If the router in use supports UPnP, enable the router's UPnP function.
If the router does not support UPnP, you must set the router's port forwarding to allow communications to the PlayStation 3 from the Internet.
The port number that is used by remote play is TCP Port: 9293
---
USB or Bluetooth Headsets
TCP Port: 80
UDP Ports: 6000 - 7000, 50000, 10070
Note: headsets must be compatible
---
Other Games
If you need port numbers for games published by third-party companies, contact the publisher of the software title directly. See Game Support Contacts for contact information.
Jul 11, 2013
---

skumpdog wrote:


i've been having issues sony will be logging me out while playing online why is that or be watching a movie on netflix just get logged out for no reason & i'm using cable connections not WiFi

---
It can be your router going in and out or if possibly you know someone that has your account information or doesn't I would definitely suggest changing your password just to be certain no one is trying to get on your account
I Only Post Everything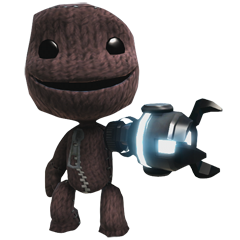 Registered: 07/24/2006
Offline
1124 posts