Reply
Topic Options
Mark Topic as New

Mark Topic as Read

Float this Topic to the Top

Bookmark

Subscribe
Re: ps3 super slim bundles
---

Logical_Dolphin wrote:
While I respect Grey's opinion, in most cases I don't agree that buying one is worthwhile.

Extended warranties are their for companies to make an easy profit from, more likely that not you will not need to use them at all. If too many people did use these warranties they would probably start selling them.

Case in point, when the X360 used to have its RROD problems, GameStop stopped selling its extended warranties on that product, because they were losing too much money.

Also if you pay for something with many credit cards these days, they often have a built-in feature where it doubles the warranty in any product you buy. So in effect you could be paying for a service you could get for free...

---
I thought that was only when the Xbox's RROD was rampant. I seem to recall even Microsoft losing close to $1billion in one year due to warranty calls, and even extended the warranty on RROD and error code E74 to 3 years, but the console still kept the standard 1 year policy for all other issues
Furiously Chaosing

"I get you so horked up"



Logical_Dolphin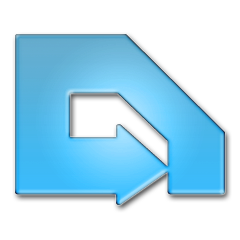 Offline
Re: ps3 super slim bundles
---

gR3yGh051 wrote:


---

Logical_Dolphin wrote:
While I respect Grey's opinion, in most cases I don't agree that buying one is worthwhile.

Extended warranties are their for companies to make an easy profit from, more likely that not you will not need to use them at all. If too many people did use these warranties they would probably start selling them.

Case in point, when the X360 used to have its RROD problems, GameStop stopped selling its extended warranties on that product, because they were losing too much money.

Also if you pay for something with many credit cards these days, they often have a built-in feature where it doubles the warranty in any product you buy. So in effect you could be paying for a service you could get for free...

---

I thought that was only when the Xbox's RROD was rampant. I seem to recall even Microsoft losing close to $1billion in one year due to warranty calls, and even extended the warranty on RROD and error code E74 to 3 years, but the console still kept the standard 1 year policy for all other issues

---
My point is that companies wouldn't be offering these warranties in the first place, if they didn't think they would make money off of them. Extended warranties were so profitable for the stores that Sony wants in on the action. Microsoft's case is a extreme example of what would happen when there are too many faulty consoles.
Practically every consumer guide and consumer reporter advises against buying an extended warranty because they are generally not worth it. IMO the only thing an extended warranty really buys is one's peace of mind. Perhaps the only instance I can think where it may be a good idea is for a brand new console just realeasd out on the market, since at this stage these consoles haven't been throughoughly tested in customer's home. By the stage the PS3 is in now, the bugs and flaws have been ironed out making it product a lot more reliable, so it is in Sony's best interest to be offering these warranties.
As a side note the X360 originally only had a 3 month warranty. My system got the RROD just before it was up. It was some time later that Microsoft extended the warranty for 1 year for all their consoles...