Reply
Topic Options
Mark Topic as New

Mark Topic as Read

Float this Topic for Current User

Bookmark

Subscribe
Highlighted
11 replies 331 views Edited Nov 23, 2012
Ok, things never go as planned, i used my ps miney to buy black ops 2. And now today i go t my christmas money early to buy it, but i was wondering if anyone knows of a bundle coming out 500gb before christmas or for it.
Logical_Dolphin
PIayStation MVP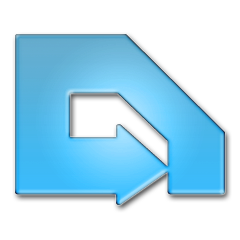 Registered: 07/14/2000
Offline
12905 posts
Re: ps3 super slim bundles
Nov 23, 2012
AFAIK there isn't a PS3 Black Ops 2 bundle. If it is like last time, there won't be one until sometime in 2013, if at all...
Re: ps3 super slim bundles
Nov 23, 2012
---

Fawkes357 wrote:
I meant for any game like assassins creed 3, like the release date of the game with a system. Not for black ops 2 ive already got it

---
The only 500Gb PS3 is the AC3 bundle at the moment.
The other bundles are the Uncharted and Infamous bundles with a 250Gb PS3.
I hope you know you can upgrade the hdd in your PS3.
BTW, I do suggest if you have money left over, look into buying an extended warranty.

http://us.playstation.com/support/protection-plan/index.htm
Furiously Chaosing
Re: ps3 super slim bundles
[ Edited ]
Nov 24, 2012
---

Fawkes357 wrote:
Oh and also extended would be even much more a waste of money

---
How?
Did you even bother reading the terms of the extended warranty? You will get up to 4 years total of free repair service for only $44 if you're a Plus member if purchased from the Store. and you'll get one brand new console replacement FREE. Meaning, you will get a BNIB PS3 should you or Sony deem that its better to replace for a new console than a repair or a refubished console.
And, you don't have to buy the warranty immediately. You can buy it up to 6months after you buy your PS3, IIRC.
Thats more than $300 total value potentiality. Its a lot better than risk paying $100+ for each and every subsequent repair regardless if you want Sony to fix it or a 3rd party. Or even buy another PS3, new or used.
Regardless if the SuperSlim is more reliable or not. Its cheap insurance.

Its better to have it and not need it, than to need it and not have it.

And you won't lose your data if you actually perform a backup..... Having a Plus subcription is also the benefit as some game saves will not be backed up to an external USB device, but ALL game saves can be backed up to the Cloud.
You can redownload your games and DLC as you need it, so you dont need to waste hdd space or use an external.
If you have movies purchased from the store, you can easily call up Sony to reset your Video license to redownload them.



Just giving you something to think about.
Furiously Chaosing
Logical_Dolphin
PIayStation MVP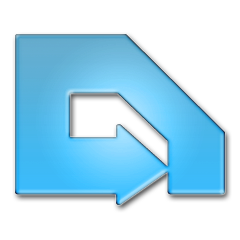 Registered: 07/14/2000
Offline
12905 posts
Re: ps3 super slim bundles
Nov 24, 2012
While I respect Grey's opinion, in most cases I don't agree that buying one is worthwhile.
Extended warranties are their for companies to make an easy profit from, more likely that not you will not need to use them at all. If too many people did use these warranties they would probably start selling them.
Case in point, when the X360 used to have its RROD problems, GameStop stopped selling its extended warranties on that product, because they were losing too much money.
Also if you pay for something with many credit cards these days, they often have a built-in feature where it doubles the warranty in any product you buy. So in effect you could be paying for a service you could get for free...