Reply
Topic Options
Mark Topic as New

Mark Topic as Read

Float this Topic for Current User

Bookmark

Subscribe
Highlighted
23 replies 1513 views Edited Apr 18, 2008
before i state what i came here to say i can already tell most of you are going to think the problem was somethin i did even though i did nothing, problem is i got on my ps3 and it said to update to 2.30 so of course i began the download, about 45 minutes later the download was done and it was ready to install, so i hit install on 2.30 and just left it for a few....came back and it said the usual system needs to be restarted msg, so i restart, ps3 turns back on fine then i decide to browse the "new" ps store for a few minutes didnt even download anything...anyways i got done looking at that then used the home button and went to turn off system (i NEVER use the actual switch or reset button on the front) the very next morning i start it up and all of a sudden it starts givin me a msg ive never seen before....cant remember exactly what it said but it was along the lines of theres an error in the hard drive and the hard drives database needs rebuilt...i click ok....and then it tells me it needs to reformat the HDD......by the way its the 60 gig model and i never use it to surf the web
soooo in a nutshell, i update to 2.30 (didnt touch anything remember, just let it do its thing after the prompts like i have with EVERY other update) i browse the new ps store, i turn off the console, turn on the console the next morning and lose every single piece of information and saves on my system.....then after that and two weeks with no content updates to the store they give us more rockband crap ....im just a little pissed.... my question is has this happened to anyone else, or was mine just some freak accident?
Hekseville Citizen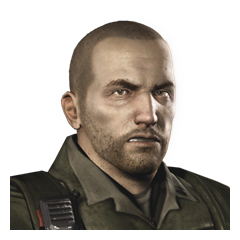 Registered: 11/10/2007
Offline
427 posts
Re: ps3 hdd database rebuild
Apr 18, 2008
I had that happen to me playing rb6v went to friends list it froze up i then rebooted and got rebuild database it did it's thing restarted and everything is fine didn't lose anything.
PAIN IS TEMPORARY BUT PRIDE LAST FOREVER!!!!!!
Re: ps3 hdd database rebuild
Apr 18, 2008
Re: ps3 hdd database rebuild
Apr 18, 2008
I got the same thing about a week ago before the 2.30 update...seems like its really not a big deal
Edit: Oh you lost your saves too?? I guess that is kinda a big deal! After mine was done rebuilding the only thing I lost was all my messages in my message box, my saves and downloads were still fine
Message Edited by AlphaRedWolf on 04-17-2008 10:02 PM
Re: ps3 hdd database rebuild
Apr 18, 2008
chill man...nevr happened to me but im good with harddrives so what im gussing ur hdd is starting to crash....i suggest u backup all ur beloved saves n stuff like that becoz ull get ticked off when that thing end's up failing.....or it might just be ur ps3 system.....if problem persists, consult the doctor(in this case Sony)
Re: ps3 hdd database rebuild
May 21, 2008
Phantom Reaver,
The same EXACT thing happened to me. I turned on my PS3 and it said it had to "rebuild database." I had no other option but to press the PS button. The progress bar froze at 11%. I was stuck there for about an hour then I turned my PS3 on again and it stuck a 11% again. This happened a few more time then the last time I turn it on I look to see if my saves were there from the past year of gaming. I have a 60 gig HDD with only 11 gigs left & I have about 25 games. All of the data from ALL of those games were lost. I was devastated.
The funny thing is that I check to see how much space I have on my HDD and it STILL sayes 11 gigs left. So the information is still there but it is not showing up in the folders in the XMB. So fustrating that the info is there but my PS3 can't access it. What's worse is that there is NO manual way for me to rebuild database.
Is there ANY WAY POSSIBLE for me to get the information back? Could I put the HDD in a computer and try to rebuild its database there? Download a program like Linux and try to select rebuild database? ANYTHING!?! I year of my gaming life is gone...any and ALL help will be GREATLY appreciated.
"An Eye For An Eye Makes the Whole World Blind."
Re: ps3 hdd database rebuild
May 21, 2008
It's happened to quite a few people it hasn't happened to me yet. People have said that the PS3's HDD's are faulty and that's why the database get's corrupted sometimes. It's that or either the PS3 uses a really crappy file system but no one actually know what it is.
So it looks like your PS3 failed to rebuild the database and that's why it decided to just formatt the HDD. You should have backed up your data.
Re: ps3 hdd database rebuild
May 21, 2008
Re: ps3 hdd database rebuild
May 21, 2008