Reply
Topic Options
Mark Topic as New

Mark Topic as Read

Float this Topic for Current User

Bookmark

Subscribe
Highlighted
3 replies 244 views Edited Jan 7, 2012
I have done lots of reading and all i can find on this issue is "Oh your symptoms are early YLOD" Now the issue at hand may very well be early ylod but i thought i would get input from fellow owners here on psn. My ps3 is an 40gb phat model cechg01. Unit has always been a bit temper mental when it comes to the fan. anyway i opened it up to clean the dust out and cleaned and repasted cpu and gpu. ( i am not an00b at thermal applications been applying thermal compound for a very long time.) anyway my system is still haveing the same issue it had before i cleaned the dust and repasted. after about 5minutes at the xmb the fan kicks up a notch or 2. its not full speed but enough to be annoying has all...... this is especially annoying during video watching. i have even tried raising teh ps3 up off of where it is resting for better air flow with no change. unit is flat not standing up and has no other heat sources around it. it is not extremely hot at all in the room im playing. also the air it blows is fairly cool and teh rest of the unit feels cool as well. thank you for any input any of you may offer. if i cant fix it i may just get rid of as im sick of listening to it.
-brian
Jan 7, 2012
the PS3 uses a variable fan speed.
its ok if the fan speed goes up and down as it adjusts for the rise and fall of temperatures.
as for the PS3 being noisy.... try sitting farther from the PS3.
I sit about anywhere from 5-10 feet from my PS3 and its near silent.
Only when I am playing for a marathon session or when the temp of the room is warm is only when i start to notice the fan on the PS3, and even then, its not for very long as it will slow down after a few minutes of idle time.
Furiously Chaosing
Logical_Dolphin
PIayStation MVP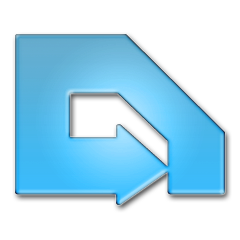 Registered: 07/14/2000
Offline
12905 posts
Jan 7, 2012
You might want to also think about changing the thermal pads in your system, it helps the whole motherboard stay cool, and may keep the fan speeds down a bit...
Jan 7, 2012
when the fan speeds up it stays at that speed at all times never goes faster or slower, and you can hear it across the room (it is not on its highest speed setting but i would say in the middle). My other ps3 (80gb) is practically silent. thank you both for your input and suggestions. i may take it apart again and change the thermal pads and see if that helps.