Reply
Topic Options
Mark Topic as New

Mark Topic as Read

Float this Topic for Current User

Bookmark

Subscribe
Highlighted
ps3 bga reflows
6 replies 74 views Edited Mar 4, 2012
hi,
hope i'm posting this in the right place and there is somebody who can answer a couple questions for me about reflows.
a friends 40gb ps3 broke a couple of days ago, and as i had been looking at reflowing ps3's just out of curiosity, i said if he wanted i could have a go at his. so he let me have a go.
i carried out the reflow according to gilksy's guide (cheers gilksy - u da man ) on youtube and it all worked out fine. his ps3 fired straight up and has been running since then. only 2 days so far i kjnow, but i would hope he might get 2-3 months out of it. maybe more ?
when he came to pick it up he only had another one for me to do that was one of his mates that i don't know. so i successfully reflowed that one aswell.
it looks like there could be a couple more coming soon too.
can anyone tell me about after the reflow has been done - i.e. is it ok to go and stick mw3 in and play that endlessly like he does, or does the gpu need to be 'handled with care' after a reflow so maybe start with something a bit less demanding on the gpu ?
i've read people start with games that are installed on the hard drive as a test, but can one game really cause more heat than another ?
asking coz i want to advise them on what to do when they get them back and i haven't found the answer to this anywhere else.
is it going to be beneficial to attempt to keep them cool by using an external fan pointed at the console ?
many thanks guys/gals
Treasure Hunter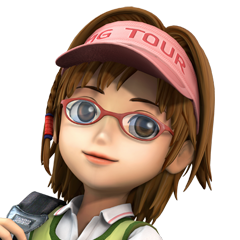 Registered: 12/16/2008
Offline
7785 posts
Re: ps3 bga reflows
Mar 4, 2012
There's no need to handle the GPU with care. The console doesn't produce as much heat as your heatgun to melt the solder underneath the BGAs. The risk of cracking comes from heating and cooling cycles: turning the system on for gaming and then and off again. Some thermal compounds do take time and heating/cooling cycles to cure, so the fan may be a bit louder intially.
Theoretically, the console would last very long if you never had to power it off, or never turned it on. The system would stay at roughly the same temperature range.
I would start budgeting for another console. The YLOD heatgun repair is temporary, and less likely to work after every attempt. Sony also has a refurb exchange option where you send in your broken console + ~$100 and you get a refurb Slim back. You do need your receipt, and you should let them know the console was opened before for repairs.
Mar 4, 2012
thanks for that potatobreath.
i made sure they knew it was only a temporary fix and their console 'didn't have long left' unless it was reballed and for the cost they might aswell get pre-owned console.
i've got a slim, funny thing is, when i've hooked them up to the t.v i test them on, using scart leads coz i'ts not an hdtv, the graphics are way better than my slim model.
example, in a MW lobby i cannot read the other players names in the team lists on my slim, with the 2 40gb phats i reflowed i can read other players names clear as day. i wonder why that is ?
Treasure Hunter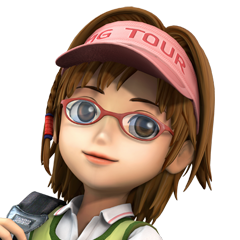 Registered: 12/16/2008
Offline
7785 posts
Mar 4, 2012
I'm not too familiar with SCART; is this a PAL TV? Are you using a SCART adaptor on the TV, or is the PS3 connected with SCART cables?
Mar 5, 2012
hi again potatobreath,
no, not a pal tv, console connected to a scart adapter which plugs into the tv's scart socket.
another thing that happens with the graphics on my slim is (using black ops as an example coz it's wot i mainly play)
when online, and a match starts, certain areas of the map like walls and floor, or maybe sides of bulidings and sky are just blocks of blue and green fuzzy squares all about 0.5cm square.
it only happens on the first match i play after switching the console on and takes about 20 seconds to disappear and go back to normal.
not my gpu is it ? hope not, thought slims couldn't get ylod ?
Treasure Hunter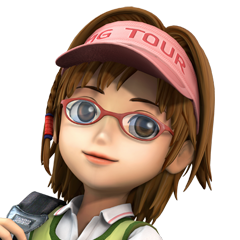 Registered: 12/16/2008
Offline
7785 posts
Mar 6, 2012
hi potatatobreath,
done all that you suggested - tnx
video quality on my slim is still poor compared to the 2 fats i was testing. guess i will just have to live with it.