Reply
Topic Options
Mark Topic as New

Mark Topic as Read

Float this Topic for Current User

Bookmark

Subscribe
Re: is it really not possible to send a update to ps3's and make them play ps2 games come on sony
Jul 30, 2013
thats essentially what gaikai is on ps4 just wait for that, making an emulator is a lot more difficult than you realize and requires a lot more power than a ps2 and would have compatibility issues
Uncharted Territory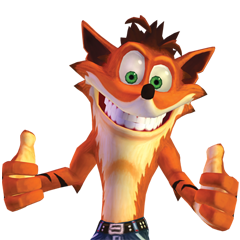 Registered: 04/12/2012
Offline
1425 posts
Re: is it really not possible to send a update to ps3's and make them play ps2 games come on sony
Jul 30, 2013
Re: is it really not possible to send a update to ps3's and make them play ps2 games come on sony
Jul 30, 2013
No.
Imperator Danknovaxperaux Divi filius Imp XIII Pont Max Trib Pot XLIX Cos CXVI Primus Signiferi Box-xy Princeps Moderatores Pater Forum
Fabulous!
Re: is it really not possible to send a update to ps3's and make them play ps2 games come on sony
Jul 30, 2013
The 60gb PS3 was backwards compatible with PS2 games because it had a PS2 chipset called "'Emotion engine' CPU". It would not be possible to send a physical "'Emotion engine' CPU" through the internet.
Here's symbols to copy & paste into your friends list comment. ℡ № ª
⇒⇔ ¹ ² ³ ® ™ ‰ © ½ ¼ ¾ ←↑→↓ψ † ‡ ※♪♭♯★ ☆▲▼△▽◆ ◇ ○ ◎ ● ■ □ 回 〓 √∞♂♀ 웃 유
Ω ①②③④⑤⑥⑦⑧⑨⑩⑪⑫⑬⑭⑮⑯⑰⑱⑲⑳ ㎎ ㎏ ㎜ ㎝ ㎞ ㎡ ㏄ ≒ Æ æ η α β ε α₩£ ≡ » « ¶ † εïз ∵
∴ #'〈 〉《 》「」『 』【 】〔 〕ミ 彡 ッ シ!#@ $ %
&()*+,-./0123456789:;<=>?ABCDEFGHIJKLMNOPQRSTUVWXYZabcdefghijklmnopqrstuvwxyz[\
]^_`{|}~¢£ㄻ ㄼ ㄽ ㄾ ㄿ ㅁ ㅂ ㅄ ㅅ ㅆ ㅇ ㅈ ㅊ ㅋ ㅌ ㅍ ㅎㄱ 을 ㄺ卍∃⊥ ∀ Ξ Σ Π 文 ≒≠ ≡≦
≧ⅠⅡⅢ Ⅳ Ⅴ Ⅵ Ⅶ Ⅷ Ⅸ Ⅹ ⅰ ⅱ ⅲ ⅳ ⅴ ⅵ ⅶ ⅷ ⅸ ⅹ¬ ̄ ±∂∩∀∇∠∧∨∩∪∫∬⊂⊃⊥⊿⌒─│┌┐└┘├┤┬┴┼─
━│┃┌┏ ┐┓└┗ ┘┛├┝┠┣ ┤┥┨┫┬ ┯ ┰ ┳ ┴ ┷ ┸ ┻ ┼ ┿ ╂ ╋