Reply
Topic Options
Mark Topic as New

Mark Topic as Read

Float this Topic for Current User

Bookmark

Subscribe
CaptainAlbator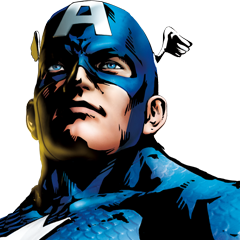 Offline
Re: [idea] Download List needs to be Categorized !!
---

GooRooMan wrote:


Look, just lock this thread already. I get it !! Annoyed a bit by the sense of disenfranchising responses but whatever. I can't compete with those who have over thousands of posts on these forums. So yeah, that feeling I had earlier? My comment: "Listen NOOB, don't post your junk here"? Sometimes, you so-called forum gods can make others feel un-welcome, like a NOOB. So, thanks.

Enough of this lol. Everyone, you know where to go with your ideas yeah? Ok good !!!

Time for Borderlands 2 !!!!

---
Bro, it's not about competing, it's about the willingness to find information, and having the intellectual curiosity to compel yourself to find it. The information is out there, man. You have to put forth some EFFORT and doing some basic research. Yes, the dreaded "E" word that seems to be an obscenity to gamers. I know it's a lot easier to just post a message and then sit back and then HOPE you get the right answer, but there's a satisfaction you get when you find it yourself and you KNOW it's the right answer.
Highlighted
Re: [idea] Download List needs to be Categorized !!
[ Edited ]
Gosh Darnit Man !!!! I, me, myself.. knows HOW to find the information !! I was only trying to HELP OUT OTHERS that MAY NOT KNOW this info. I agree with you that these forums are not for competing. That was a poor choice in words. But I don't think you realize that those who have high posts such as yourself have some "weight" with what you say compared to those that don't. Maybe I was taking things the wrong way, but it felt oppressing. So, All good Cap? cause I'm good.
And this discussion has taken a tangent. So yeah please lock this or someone else can get this thread back on track and discuss about Categorizing the Download List.