Reply
Topic Options
Mark Topic as New

Mark Topic as Read

Float this Topic for Current User

Bookmark

Subscribe
Highlighted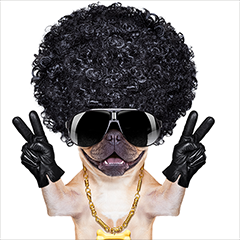 Offline
Re: honestly, ps vita sucks right now
---

fraze111 wrote:


Good read, thanks. I truly tried to give the Vita a shot but its just missing the mark in a space where mobile gaming isn't exclusive to a "game machine"...theres some real and serious competition in this space now. I get that good titles can take time and who knows, maybe GTA V and Skyrim will make it here someday (here's hoping) ... but don't call it "console gaming on the go" ... be more specific and call it "15 year old console gaming on the go". I just struggle with why I would grab for my Vita when with the exception of 2 games...the rest are ALL playable on my PSP. You think they would have learned from the awful GO. Oh well, whats the internet without ranting, I tried it and now I'm selling it an moving on. Thats not to say I'll try it again one day....

---
Outdated thread. You may want to look at the games that came out in October and that are coming out in November. The Vita game line-up has rapidly gone from barren to healthy. Its not where it needs to be yet but has been getting better with each release week.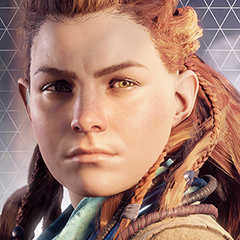 Offline
Re: honestly, ps vita sucks right now
Yeah it's November now.
Check out my PlayStation dedicated blog, PlayStation Persuasion! playstationpersuasion.tumblr.com

PSN: ScreamAimFire999
Re: honestly, ps vita sucks right now
[ Edited ]
Yea, the console (Ps Vita) really suck **bleep** for months since it has been released. I still have it but hasn't really playing on it because the range of game just really suck. I would rather play games on ps3 or other consoles or even pc games than this piece of trash. I would like to return the game but I don't want in-store credits. I want my full refund (in cash) back, only if I had return within 30days after I had brought it. Ps Vita is trash now, a new version of ps vita--in my assumption--is being put to test . Look at the trend for psp console, first it was psp 1000, then the 2000, then so far til they produced psp go like just few months before the psvita. So pretty much, i guess ps vita is slowing in the dead zone (well just in NA region, well atleast JPN region has ton of games that are great for the vita but are not out yet in the NA region--including free online games). Yea I just raging about my ps vita console to the point where I would like take it apart and take a look at it inside out or even play around with the hardware/software. Since I'm not going to even keep track of the tread & I'm not going to read anyone anyelse comments in this tread.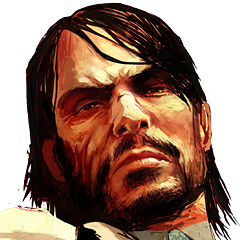 Offline
Re: honestly, ps vita sucks right now
Psvitas problem Is it gets cheap thrown together games with little effort. Psvita should have the same games released on ps3 not some knock off uncharted.ac.black ops. Etc they can make the same games it Is possible. Or jusy say srew ps3 and whatever they are releasing. And focus on producing Games only availabe to psvita games we havent seen in years produce great games only for psvita that males people want to Buy the psvita. And not theses small games that rely on dlc. make a full blown red dead redemption only available to psvita something that can only experience on psvita. Make people want to Buy it. But instead we will wait until ps3 produces a game and when they are almost finished we will make a effortless thrown together garbage game that has nothing to do with the console game it Is BS
Re: honestly, ps vita sucks right now
[ Edited ]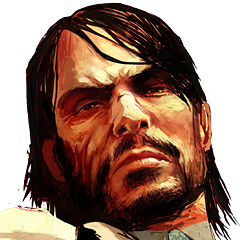 Offline
Re: honestly, ps vita sucks right now
No but if they scale down graphics drastically in order to get ps3 games on psvita its not as powerfull as ps3 I never said that but its more powerful than most. They can find a way to make both games for both systems. And if they cant then they should not attempt to make a psvita port. Focus on large psvita only games totally new games for every genre or remake old popular games only on psvita to get the vita sales and boost vita confidence. They need to spend more time with psvita everything arena rushed
DEMOCRAC-Y
Offline
Re: honestly, ps vita sucks right now
I'm loving my Vita, but what it needs is REAL Remote Play and games with BIG names like Prototype, Infamous, Final Fantasy, Killzone, God of War etc. It needs BIG names so the casual gamers that only play uber mainstream games like God of War go out and buy a Vita to play the next chapter or a prequel to their favorite game.
Black Ops: Declasiffied wouldve been the game that made Vitas sell quick but it wasnt even developed by the people who actually make the **bleep** Black Ops games.

I'm no troll, I just dont like you.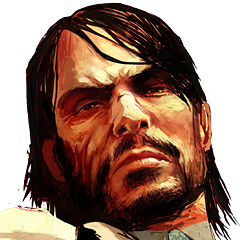 Offline
Re: honestly, ps vita sucks right now
Your right about that the only reason I say Is to only make game for psvita Is so that they dont go and compare it to the ps3. They should make the new god of war acension only for psvita. And yes screw nilhistic
Re: honestly, ps vita sucks right now
NS sucks. BOD single player is worst thing i played on vita so far. smh
anyway sony needs to get its sh*t together. im sure BOD gonna move 1k units but thats not enough. stop making ports more original contents. ps3 just had a GOW. now its getting a new one **bleep**. GOW:A shouldve been on vita.
i do think vita sucks right now. i bought all its new and anticipated games and now what
<script src="http://www.gmodules.com/ig/ifr?url=http://www.google.com/ig/modules/youtube.xml&up_channel=PSVITAGAMES22&synd=open&w=320&h=390&title=&border=%23ffffff%7C3px%2C1px+solid+%23999999&output=js"></script>