Reply
Topic Options
Mark Topic as New

Mark Topic as Read

Float this Topic for Current User

Bookmark

Subscribe
Highlighted
Re: honestly, ps vita sucks right now
thx guys, im definately not giving up on the vita, i love sony to death i just think they kinda threw the vita out too early, and sony's been known to make alot of mistakes in the past. for all of those agitated at me for stating my opinion about the system, you guys really should take a chill pill. this is the internet where you can post whatever you want about anything you want, your typing in all caps and calling me names doesnt affect me at all, only proves you get mad at such petty things but on another note...im very hopeful for the vita, i loved the previous psp and im sure this one has big things in store for it as well ^_^


Re: honestly, ps vita sucks right now
well, you got one for freem go buy yourself some nice game, and also if by some change you see a dude mastorofpuppetz posting, feel free to report abuse since he's trolling, also take a look at our gaming club for the VIta http://uspgc.webs.com
Re: honestly, ps vita sucks right now
Dude, Im only going to say this once, The vita is fairly new so 1 it WILL have glitches and bugs and 2 every system goes thru a dry spell or start out slow. For example, the PS3 started out slow due to the fact that ppl were also complaining the price was 2 high or there wasnt enough games on it? Correct me if Im wrong, but give the Vita time and you will c it start to really take off.
And REALLY!? Ur complaining because of the lack of games? And you got a FREE Vita? Common dude, lighten up or just get off of here! There is no reason to be complaining like a 2 yr old!

Viewtiful_Josh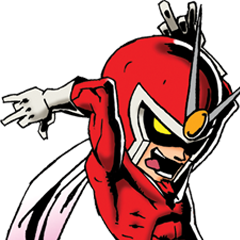 Offline
AlbaTron209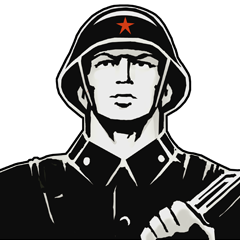 Offline
Re: honestly, ps vita sucks right now
Viewtiful josh your lying i was on a team deathmatch with you on resistance burning skies the other day.
http://uspgc.webs.com

#1XBOX #2 PSV #3 ps3 thumbs down. Shoo fly don't bother me!
AlbaTron209 EST.1985
Re: honestly, ps vita sucks right now
[ Edited ]
Having just purchased a Vita (second hand) I don't feel as cheated since I paid almost half retail cost. I would never pay 250 for this thing. The 2 most inexcusable and I would go as far as saying irresponsible faults on Sony's part are:
1) No HDMI out. This system is touted as a mobile and portable gaming/media device. I travel alot for work and want to watch movies and play games, look at pictures etc on a large screen. Can't do it. Wow.
2) This is the inexcusable part, no internal storage?? In the age of 15 dollar 32GB MicroSD cards and 50 dollar 60GB SSDs to make a device like this with ZERO internal storage is completely unbelievable and frankly ignorant. Not to mention charging us 25 dollars for a measley 4gb proprietary-tastic memory card.
So no decent launch titles and the ones that are out are sub par...but to sell a 250 dollar device to play 20 year old PSOne games and re-released PSP titles? Its no suprise my Vita is on Kijiji for sale so I can get a tablet. Atleast I can play Need For Speed with the SAME quality as the Vita and it will only cost me 99 cents. To each his own but atleast I can say I bought, I tried, I'm done. Thanks Sony, but my money is better spent elsewhere.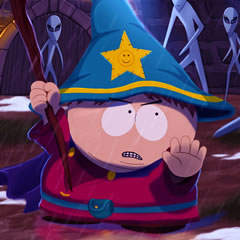 Offline
Re: honestly, ps vita sucks right now
Re: honestly, ps vita sucks right now
Lets just leave this thread, like the previous Vita hate thread, just let this one die.
Esspesially if its coming from new Forum users of all people!!
If someone is complaining about the Vita, and its thier first post....
Dont Feed It.
Its not worth just signing in to your forum account for the first time just so we can hear about your dumb complaints.

Like what I said in the previous thread, give that Vita to a sick child in need or something. If you cant appreciate a free $250 - 300 dollar device given to you, there is just no pleasing you.

Re: honestly, ps vita sucks right now
Good read, thanks. I truly tried to give the Vita a shot but its just missing the mark in a space where mobile gaming isn't exclusive to a "game machine"...theres some real and serious competition in this space now. I get that good titles can take time and who knows, maybe GTA V and Skyrim will make it here someday (here's hoping) ... but don't call it "console gaming on the go" ... be more specific and call it "15 year old console gaming on the go". I just struggle with why I would grab for my Vita when with the exception of 2 games...the rest are ALL playable on my PSP. You think they would have learned from the awful GO. Oh well, whats the internet without ranting, I tried it and now I'm selling it an moving on. Thats not to say I'll try it again one day....