Reply
Topic Options
Mark Topic as New

Mark Topic as Read

Float this Topic for Current User

Bookmark

Subscribe
Highlighted
honestly, ps vita sucks right now
95 replies 11057 views Edited Jun 9, 2012
I won a free psp vita from the taco bell promotion which i was super happy about but theres no friggin games to play on it. or at least games WORTH playing on it. The only game im remotely thinking about getting that is available right now is Disgaea 3. But other than that i really dont use my vita right now. and i think remote play is just stupid. im not an expert on it or anything but i tried it out and pretty much all it does is let you play your ps3 games on your vita.....but...what use is that when i have to be near my ps3 and can instead play it on a bigger screen with an actual controller? If there are other features for remote play im missing please inform me on them.
Sorry this has just been a rant by me and just some things i wanted to get off my chest about the vita. Sony should not have released it if there weren't alot of games on it or at least some big name games.
Re: honestly, ps vita sucks right now
[ Edited ]
Nov 7, 2012
Haha jesus, you one a free PSVita and you are saying it sucks because there are no games to play, *bleep* man. Does anyone else want to deal with this thread.
Edit: profanity removed
Re: honestly, ps vita sucks right now
Jun 9, 2012
i was originally going to buy a ps vita later on down the road and was so excited to be saving up money to buy it in like a month or two but as of RIGHT NOW theres nothing to do on it, and thats pretty dissappointing. im definately grateful that i have one though and a free one at that but thing is, its supposed to be a handheld gaming system and yet theres no good games to play on it. its cool no doubt about it but without games what good is it. i rather play my nintendo ds haha
Re: honestly, ps vita sucks right now
Jun 9, 2012
Actually I will, there are over 250+ games that I know are on the vita right now as I speak, 40 which are vita games so you are beyond wrong about there being no games. Second of all the vita is not a ps3 get that in head now!!!! Third of all here is a list of games that are worth buying: Unit 13, Resistance Burning Skies, Gravity Rush, Mutant Blobs Attack, Escape Plan, Wipeout 2048, Rayman Origins, MLB12 The Show, Mortal Kombat, and Uncharted Golden Abyss. I bet you do not know how to get into the store since you think the vita can play ps3 games through remote play, that right there shows that you may not actually have a vita or you know nothing at all what the vita can do.
Re: honestly, ps vita sucks right now
Jun 9, 2012
250+ games? well if thats the truth then my mistake for making quick judgements about it. ive had my vita for a couple of days and went into gamestop earlier today and all they had on their shelves was like 15 vita games all which suck. none of those games you mentioned appealed to me except resistance, and i did see the psn store of course, but thing is i like to have physical copies of games, not just digital copies. what if i wanted to trade them in later or let a friend borrow the game. im not saying vita is a complete lost for sony right now bc im sure there are tons of good games coming in the future but as of right now i wouldnt have gone out of my way to buy one if i knew it was lacking like this. but ill do some more research on the vita to see if theres other stuff i missed
Re: honestly, ps vita sucks right now
Jun 9, 2012
Retail is better in every way for the vita, it saves memory and you will get some money back down the line. But the games I have mentioned are not there to be there, they are the most poular games to play and highly rated. I was just mentioning the store because that is where you will see every vita game. I would suggest going onto gamestop.com to look at some games and personal reviews.
Re: honestly, ps vita sucks right now
Jun 10, 2012
J04115
I Only Post Everything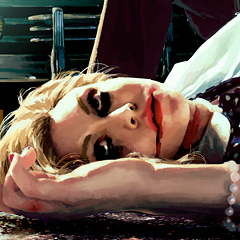 Registered: 10/16/2010
Offline
1044 posts
G-Smith51
Uncharted Territory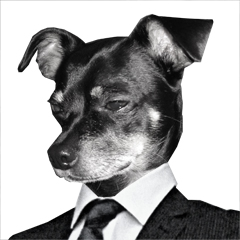 Registered: 05/21/2006
Offline
2156 posts
Re: honestly, ps vita sucks right now
Jun 10, 2012
could definitely use some more games, i looked up the amount of games coming soon for vita on gamefly and there arent even 18 games on the list of coming soon while every other console has over a 100 games coming soon