Reply
Topic Options
Mark Topic as New

Mark Topic as Read

Float this Topic for Current User

Bookmark

Subscribe
Highlighted
green light problem (GLOD)
6 replies 608 views Edited Nov 13, 2011
My 80 GB non-backwards compatible PS3 (CECHL) died a few months back, out of warranty. It turns on and displays a green light, but no video or audio. Sometimes recognizes the controller and sometimes doesn't, sometimes shows harddrive and wi-fi activity, sometimes doesn't. When this first happened I tried multiple cables, and resetting the video settings, but the system isn't providing the proper beeps for the video reset. I don't get any additional beeps, just once for turning on, and then once more when it finally turns off after holding the power on/off. I am also unable to access the recovery menu/ safe mode, and booting with the hard drive out or with a fresh hard drive doesn't change anything, so best I can tell this is a hardware issue.
I've been swamped with games to play since the 4th of July Steam sale, so I haven't picked up a slim yet (kinda glad I have waited, Uncharted 3 bundle for $300 is a win for me, will probably grab one next weekend), and figured I would try to bring this one back if I could to recover a couple game saves. I've tinkered with it a bit, using copper shims, and heatgunning. Luckily I already had everything I needed for these repair attempts, so it hasn't cost me anything but a bit of time. So far, nothing has changed. No better, no worse.
Has anybody else observed these same symptoms? Best I can gather from forum browsing is that the green light problem is typically remedied by accessing the recovery menu, if you are able. Beyond that I have found no information. I've been pretty methodical in my attempts to reset settings and make repairs - hard drive in/out and multiple output ports and cables for each attempt, started with less potentially damaging repairs and moved my way up. I'm almost disappointed that it hasn't even gotten worse, as no change at all is a good indicator that the source of the problem is entirely elsewhere. Since I'll be buying a new system soon it doesn't matter that much that I get this one working again, but I'm really curious if anybody has had any luck fixing a system with the same symptoms. I'm sure some others could use the information, if the fix doesn't cost much.
Re: green light problem (GLOD)
Nov 13, 2011
Logical_Dolphin
PIayStation MVP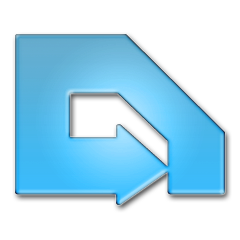 Registered: 07/14/2000
Offline
12905 posts
Re: green light problem (GLOD)
Nov 13, 2011
I can't really help you with your problem, but I wanted to inform you that on Black Friday, every major retailer will be selling the 160GB PS3 Slim for $200 which includes LBP2 and Ratchet & Clank All 4 one. That is a better deal than the Uncharted 3 bundle IMO...
Re: green light problem (GLOD)
Nov 13, 2011
Dranoch wrote:

I cannot access safe mode. Read the entire post.
I read your wall of text. If you have a green light on startup I think you're doing it wrong. Follow the instructions on the link step by step.
Re: green light problem (GLOD)
Nov 14, 2011
I am only getting a beep at power on and power off. My system isn't giving the extra beep indicating the video reset, and when I power on again and hold, I don't get the video reset beep, or the double beep for safe mode. I have used video reset plenty of times, and I have accessed safe mode twice in the past. I checked Sony's documentation on both when this first happened to make sure I was attempting both with the correct processes. This isn't the typical greenlight problem.