Reply
Topic Options
Mark Topic as New

Mark Topic as Read

Float this Topic for Current User

Bookmark

Subscribe
Highlighted
5 replies 247 views Edited Apr 21, 2013
Boa tarde, eu comprei um jogo a tarde pela primeira vez minha televisão não é HD, e acabei comprando pra PSP. Por favor se tiver como me da alguma resposta sobre isso, por favor. Podia me devolver o valor na Store pra mim poder comprar outro jogo, me ajuda ai por favor foi 129,99 é muito dinheiro pra ser perderdido assim, meu email é esse ** Edited**
[Removed Personal information]
Viewtiful_Josh
Fender Bender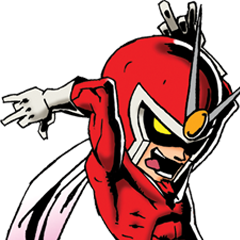 Registered: 09/27/2009
Offline
2922 posts
Apr 21, 2013
A quick run through BabelFish and this is what came out:
"Good afternoon, I bought a game for the first time in the afternoon my television is not HD, and I ended up buying for PSP. Please if you like me any answers about this, please."
My guess is that they're asking about something related to their SD TV...what exactly is beyond me.
Apr 21, 2013
Translation: Good afternoon, I bought a game for the first time, my TV isn't HD, and I ended up buying a psp game. Please, if you can help me with this, please. If I could have my money returned on the Store (PSN assuming) so that I could buy another game, help me please because it cost me $75 and it's a lot of money to be lost that way, may email is..... (got edited to remove personal info).
Well, I am Brazilian and to me he's making no sense because he lacks some info. From what I understand, he doesn't have a HD TV so the PSN is kind of blurry. I have the same problem with games and the psn on my old TV. The letters are sometimes kind of blurry or too small. Well he didn't go into specifics about what he was trying to buy and how the hell a psp game cost that much. Since we no longer have a separate forum for ps vita and ps3, I don't know if his intention was to buy a game for the ps3 or ps vita and ended up buying for psp. He's trying to get a refund now.
I will try to get more info out of him and guide him somehow. From what I understand, he might be able to talk to sony and get a one time only refund. I am not positive on that so someone correct me or instruct me on how to help this guy out. He might not even be able to get a refund if sony isn't able to put a lock on the bought game in his sistem. I know it's off topic but I am not a big fan of digital games for the reason that if you screw up, you end up screwed usually.
Dr_Jack0716 Por favor seja um pouco mais especifico com o que voce esta querendo saber. Qual jogo tentou comprar (esse valor esta muito alto para um jogo do psp) ? Para qual sistema estava tentando comprar (jogo para o ps3? ps vita?) Acredito que para retornar o jogo, se possivel, voce precisara entrar em contato com a divisao da Sony que trata sobre esse assunto e chorar bastante. Talves, eles podem conseguir fazer um retorno mas muitas vezes voce acaba fudido.
Apr 21, 2013
---

JotaS182 wrote:


Boa tarde, eu comprei um jogo a tarde pela primeira vez minha televisão não é HD, e acabei comprando pra PSP. Por favor se tiver como me da alguma resposta sobre isso, por favor. Podia me devolver o valor na Store pra mim poder comprar outro jogo, me ajuda ai por favor foi 129,99 é muito dinheiro pra ser perderdido assim, meu email é esse ** Edited**

[Removed Personal information]

---
Google Translation of Post:
Good afternoon, I bought a game in the afternoon for the first time my TV is not HD, and I ended up buying for PSP. Please if you are like me in some answer about it, please. I could return the value in store for me to buy another game, please help me ai was 129.99 is too much money to be perderdido well, this is my email
I think that the OP wanted to buy a PS3 game, but accidently bought a PSP game, and wants to exchange the PSP game for a PS3 game. I am not sure.
Here's symbols to copy & paste into your friends list comment. ℡ № ª
⇒⇔ ¹ ² ³ ® ™ ‰ © ½ ¼ ¾ ←↑→↓ψ † ‡ ※♪♭♯★ ☆▲▼△▽◆ ◇ ○ ◎ ● ■ □ 回 〓 √∞♂♀ 웃 유
Ω ①②③④⑤⑥⑦⑧⑨⑩⑪⑫⑬⑭⑮⑯⑰⑱⑲⑳ ㎎ ㎏ ㎜ ㎝ ㎞ ㎡ ㏄ ≒ Æ æ η α β ε α₩£ ≡ » « ¶ † εïз ∵
∴ #'〈 〉《 》「」『 』【 】〔 〕ミ 彡 ッ シ!#@ $ %
&()*+,-./0123456789:;<=>?ABCDEFGHIJKLMNOPQRSTUVWXYZabcdefghijklmnopqrstuvwxyz[\
]^_`{|}~¢£ㄻ ㄼ ㄽ ㄾ ㄿ ㅁ ㅂ ㅄ ㅅ ㅆ ㅇ ㅈ ㅊ ㅋ ㅌ ㅍ ㅎㄱ 을 ㄺ卍∃⊥ ∀ Ξ Σ Π 文 ≒≠ ≡≦
≧ⅠⅡⅢ Ⅳ Ⅴ Ⅵ Ⅶ Ⅷ Ⅸ Ⅹ ⅰ ⅱ ⅲ ⅳ ⅴ ⅵ ⅶ ⅷ ⅸ ⅹ¬ ̄ ±∂∩∀∇∠∧∨∩∪∫∬⊂⊃⊥⊿⌒─│┌┐└┘├┤┬┴┼─
━│┃┌┏ ┐┓└┗ ┘┛├┝┠┣ ┤┥┨┫┬ ┯ ┰ ┳ ┴ ┷ ┸ ┻ ┼ ┿ ╂ ╋