Reply
Topic Options
Mark Topic as New

Mark Topic as Read

Float this Topic for Current User

Bookmark

Subscribe
Highlighted
Wrestling News Thread
[ Edited ]
6808 replies 1683 views Edited Mar 12, 2014
Even though there are threads like this, they were not successful, so i'm gonna make one that would be, i'll update daily(as far as news is achieved)
O.K. Here are the news so far:
1. Big show is planning to retire by Feb 2007 because of his weight problem, and the fact that he gets pains from it, its getting tough for him to travel each week. Their planning to make him lose his title around Dec., of course, RVD is the best person to get the title, but wont, since Vince McMahon said that he would not let RVD get the title because of his recent drug arrest. So the question who is going to be the champion is still up for grabs in WWE. In the meantime, Big show plans to go on to acting, since he said his size and comedic personality makes him rather unique and should get him plenty work.
2. Lita is leaving WWE for good by the end of Nov. 2006. It seems like the only original diva from WWF is leaving like Trish Stratus previously. She just like Trish proclaimed that she plans to go on in acting.
3. WWE plans to Cancel all ECW shows, meaning no more ECW Tuesday nights, instead they plan to merge ECW with both Raw and Smackdown. Plans for this to occur will happen in after November 2006.
4. It seems like by the storyline that Chavo Guerrero has hacked into Rey Mysterio's site LOL. Unfortunately for Chavo, in his myspace he's getting negative feedback...supposedly by children fans of the show..lol
5. Stone Cold Steve Austin is planning to be in a movie. The movie is currently being made. It is expected to be released in April 27th 2007. The name of the movie as of now is: "THE CONDEMNED".
6. A wrestlemania update(sorta), one of the writers proclaimed that he planned on making the Big Show face Hulk Hogan at WM23, however due to the fact that the Big Show is leaving 2 months before that will ever happen, this idea was scrapped, so another idea will have to be made.
7. It seems like WWE wants Eric Bischoff to be a character in WWE full time, however he doesnt like the way he's being treated(or shall i say his character), he plans to move on once his contract expires in July 2007.


Message Edited by Basil Zero on 10-29-2006 04:02 PM

Message Edited by Sir_Crono on 02-18-2008 01:45 PM
Edit: Added label & locked thread since it has run its course. Feel free to search for newly updated information regarding this topic or create a new thread. Want to learn more about labels? Click here! -Super_Nova2k13

Oct 30, 2006
NEWS UPDATE
8. Extreme Elimination Chamber Match announced to be held in ECW's rules(yes thats extreme rules) on Dec. 3rd pay per view, already two wrestlers have been announced. Unfortunately, the title shot RVD won last tue, is based upon this match, in other words, BIG SHOW will defend his ECW title against RVD along with 3 other challengers...more will be announced....
9. The DVD for "See No Evil" starring Kane is up for Pre-Order online at WWE.com
10. WWE Films' "The Marine" starring John Cena grossed $1,975,000 this weekend, bringing its box office total gross up to $15,530,000.
11. WWE has announced on how much they are paying K-Fed for each weekly show up, its about 15000 dollars per week lol
12. WWE announced that ECW will not merge with RAW, but with Smackdown! Completely on Dec. 26th 2006, one day after christmas, the decision was made after low amount of money being made from ECW House shows. They also announced that the two shows will be unparalled to each other
13. WWE announced that even though ECW will live on Smackdown!, after 2006, WWE may cancel "Extreme Rules" out forever
Message Edited by Basil Zero on
10-29-2006
09:26 PM
Oct 30, 2006
14. John Cena's new ad for his next movie will be posted up nationwide in Feb. 2007.
15. Afa Anoia Jr., son of Wild Samoan Afa, has signed a WWE deal after being evaluated in Deep South Wrestling for a week
16. It seems like Francine(former ECW diva) has updated her myspace blog to notify how she feels about her firing from WWE
keep this thread alive people, ask questions, whatever lol
Oct 30, 2006
thanks for making one thread about news cause these noobs are killing me with BS news that never happen or been posted on wwe site lol....
ECW sucks anyway thank god their closing it down, and merging it was a bad idea in the first place, but a good idea in some way cause they took tna stars and bought them to wwe as tna only took kurt angle "WoW"now they got kurt going all out and saying wwe sucks and what not, but that okay lets see him have a good match in tna with all these washed up wrestler in tna
BETA TEST2008: 1. Ps3 Home 2. Call Of Duty 5 PC 3. Socom Confrontation 4. Resistance 2
I will add more when more comes in
I Only Post Everything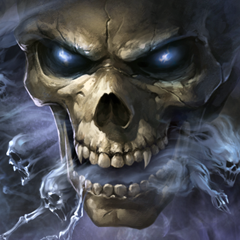 Registered: 04/12/2005
Offline
1377 posts
Oct 31, 2006
News Update
17. Final Card announced for Cyber Sunday, here are all the matches announced, there wont be anymore announced from what WWE said:
-Champion Of Champions Match WWE Championship or World Heavyweight Championship or ECW World Championship John Cena vs. King Booker vs. Big Show
-DX vs. Edge & Randy Orton Eric Bischoff, Jonathan Coachman or Mr. McMahon to referee the match.
-Intercontinental Championship Match Jeff Hardy vs. Johnny Nitro or Carlito or Shelton Benjamin
-World Tag Team Championship Match Spirit Squad vs. Ric Flair & Sgt. Slaughter or "Rowdy" Roddy Piper or Dusty Rhodes
-Umaga vs. Chris Benoit or The Sandman or Kane
-Women's Championship Tournament Final No Disqualification or Diva Lumberjacks or Submission Match Lita vs. Mickie James
Remember to vote for your type of match, for each of the matches listed above at WWE.com, polls close i believe on Friday
18. It seems like WWE is interested in signing in Monty Brown of TNA, however there is only a 50 percent chance of that happening.
19. According to WWE, Flash Funk is scheduled to appear at the 12/4 SmackDown house
Oct 31, 2006
Here is some more news for ya
"Four SmackDown stars will be moving to ECW.
Daivari and The Great Khali appeared at last night's SD/ECW tapings. However, this time around, it looks like Daivari will be pushed as a wrestler and The Great Khali will be in his corner. It is unknown if Khali has been cleared to wrestle yet. He had surgery on both of his knees back in August and he is supposed to be out of action for several months.
Another SmackDown pairing will be moving to ECW as well. The duo of Sylvester Terkay and Elijah Burke will be appearing on ECW cards now. Both individuals debuted on SmackDown in July. Terkay remains undefeated. "