Reply
Topic Options
Mark Topic as New

Mark Topic as Read

Float this Topic for Current User

Bookmark

Subscribe
Highlighted
Wonderbook: Book of Spells
4 replies 1981 views Edited Dec 6, 2012
Is anyone having this issue, I can't get passed the controller calibration to connect it to the PS Eye to start the game. I've reset the controller, reset the PS3 to default settings, brightened the room, darkened the room, move back and forth from the camera...any help would be appreciated. Thanks
I Only Post Everything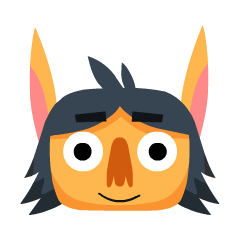 Registered: 12/04/2004
Offline
1058 posts
Re: Wonderbook: Book of Spells
Dec 8, 2012
Have you tried using the Move controller on other Move-compatible games? If you don't have any other games, try downloading a Move demo on PSN like Tumble or Start The Party. If there's still an issue with not having the controller calibrated to work, you may have an issue with the Move controller and/or PS EYE.
When you say you "reset the controller", did you just turn it on & off, or did you try to calibrate the controller on the PS3 XMB?
If you didn't do the latter, go to "Accessory Settings" under the "Settings" column of the home XMB menu and select "Calibrate Motion Controller".
If the XMB calibration and the controller doesn't seem to work with other games, then I would definitely try to contact Sony Computer Entertainment support.
Hope that helps!
Re: Wonderbook: Book of Spells
Dec 25, 2012
I am getting the same issue, i get to the calibrate page and it just keeps failing, saying there is not enough light in the room, i have moved 4-5 lights into the sunny room and it is still continueing to fail.
I have tested the move/camera on a demo from the store and it works fine.
Can anyone shed any light?
thanks.
Re: Wonderbook: Book of Spells
Dec 30, 2012
We bought the book of spells as a Christmas gift for one of our kids. Tried calibrating it over two dats. Day time, night time, lights on, lights off, background sheets, removed rugs, changed heights, follwed the you tube demo for book of spells, changed T shirts without success. Finally took it to back to JB Hifi (Victoria, Australia). Took my PS3 as well. The gaming staff set it up in the demo area and couldn't make it work. They then opened a new game pack and connected it to my ps3 and it did not work either. They then connected the new game pack to the store's PS3 and they still could not make it work. Stores conclusion was that it was not worth buying if the calibration was so going to be so difficult. They gave me my money back. I will buy it after Sony has sorted out the problem.
Our kids play Eyepet on the PS3 without any issues. No such luck with the motion controller and the book of spells. Funny thing is the motion controller is detected okay and is listed under device settings and it passes the calibration test there. However it cannot get past the game calibration section.
I hope this helps.
Re: Wonderbook: Book of Spells
Apr 13, 2013
why did sony drop the book of spells.went to wallmart they say not carry it no more in store was this a hollday thing it over .they say book do so much more in thire vido. i love my book and will the book work on 4 ore no and will sony make new books this it . >>game over fore the book of spells<<<