Reply
Topic Options
Mark Topic as New

Mark Topic as Read

Float this Topic for Current User

Bookmark

Subscribe
Highlighted
#WinItTues on @HeyPlayStation - DUST 514
9 replies 1439 views Edited May 14, 2013
Happy #WinItTues everybody!
Yes, you read that right - we're doing the weekly giveaway one day early this week! Why would you change it to #WinItTues, you ask? To celebrate DUST 514 on this, the 14th of May!
As most of you probably know, DUST 514 is a free to play title, so everyone is already a winner, really. But today, we're giving away 5 Mercenary Packs, 2 Veteran Packs, and 1 Elite Pack for the game! These packs will help you gain an edge on everybody else, so don't miss out. You can read more details about the contents of each pack here.
All you have to do to enter is retweet the announce tweet from @HeyPlayStation (coming around 1:10pm PST today) and answer the question that follows! Best of luck to all of you who enter.
DUST 514
Elite Pack (1 Grand Prize Winner)
Veteran Pack ( 2 Second Prize Winners)
Mercenary Pack (5 Third Prize Winners)
Additionally, from here on out, we will be leaving the comments open for these threads. Feel free to let us know what you think of #WinItWed and our prizes, or suggest future prizes!
Of course, no giveaway would be complete without a lengthy set of rules...
Win It Tuesday Sweeps- 5/14/2013
1. NO PURCHASE NECESSARY. To enter, Entrants must have a valid Twitter account and follow @HeyPlayStation. On Tuesday, May 14, 2013, @HeyPlayStation will tweet a task for followers to respond to (e.g. Tweet us the answer to the question, etc). Entrants will be asked to respond to the task with their completed sentence ("entry") and #WinItTues. Entries must be received by 10:00pm PST on May 14, 2013 to be valid. Entries received after 10:00pm PST on May 14, 2013 will not be accepted. One entry per person.
Sony Computer Entertainment America (the "Sponsor") is not responsible for lost, late, mutilated, illegible, incomplete or misdirected entries. Sponsor is not responsible for technical, hardware or software failures of any kind, lost or unavailable network connections or failed, incomplete, garbled or delayed computer transmissions which may limit an entrant's ability to participate in the contest. Sponsor reserves the right in its sole discretion to cancel or suspend this sweepstakes should virus, bugs or other causes corrupt the administration, security or proper play of this sweepstakes. Entries not satisfying these Official Rules will be automatically disqualified.
2. PRIZES: Five (5) DUST 514 Mercenary Packs (ARV: $19.99), Two (2) DUST 514 Veteran Packs (ARV: $49.99), and One (1) Elite Pack (ARV: $99.99). Prize fulfillment is based on availability. Please allow 4-6 weeks for prize delivery from the time a winner provides delivery information to Sponsor. Sponsor reserves the right to substitute prize of equal or greater value if prize is unavailable. Prizes are non-transferable and no substitutions allowed.
3. WINNER(S): Five (5) third prize entrants, two (2) second prize entrants, and one (1) grand prize entrant will be selected by random drawing of all valid entries received by the Sponsor, whose decision concerning all matters related to this sweepstakes are final. Drawing will be held on May 15, 2012. Winners shall be notified by Twitter direct message. Winners must respond within 24 hours of notice with their Full name, birth date, phone number, e-mail address, and address. If Winner does not respond within 24 hours, the Winner forfeits their prize and Sponsor will randomly select another winner.
4. ODDS OF WINNING: The odds of winning depend on number of valid entries received.
5. ELIGIBILITY: Promotion open to residents of the United States who are 13 years of age or older at the start of the Sweepstakes, have a valid Twitter account, and follow @HeyPlayStation. Entrants may only win once per calendar month. Return of any prize/prize notification as undeliverable will result in disqualification and an alternate winner will be selected. By acceptance of prize, winner agrees to the use of their name and/or likeness for purposes of advertising, trade, or promotion without further compensation, unless prohibited by law. Employees of the Sponsor and its parent and affiliated companies and their families are not eligible. Neither the Sponsor nor its affiliates, subsidiaries, division or related companies are responsible for any damages, taxes, or expenses that winners might incur as a result of this sweepstakes or receipt of prize.
6. WINNER'S NAME: To obtain a list of winners, send a stamped, self-addressed envelope to: Win it Wednesday Sweeps c/o Sony Computer Entertainment America, 919 E. Hillsdale Blvd, Foster City, CA 94404. Winner's Name requests will be fulfilled within four weeks after all prizes have been awarded. Requests for winner's list must be received by June 14, 2013
7. RESTRICTIONS: Void where prohibited or restricted by law.
8. SPONSOR(S): Sony Computer Entertainment America, Foster City, CA
Blueobelisk
Hekseville Citizen
Registered: 02/28/2013
Offline
230 posts
Re: #WinItTues on @HeyPlayStation - DUST 514
May 14, 2013
I'll tell you what I think. I think that it's a little unfair that it's on Twitter since I don't have a Twitter account nor do I intend to make one.
The prizes are pretty cool but it should be done better. I'm not sure if the intention of the game is designed for Forumers to win/notice your Twitter account or just to get more hits on Twitter but either way it's not really working well for forumers.
Otherwise, the prizes are pretty neat, I can never argue for free stuff/contests.
Re: #WinItTues on @HeyPlayStation - DUST 514
May 15, 2013
Great promotion. While I do not have a Twitter, I understand the concept. Getting the word out through different Social Media Platforms is a great idea.
I am sorrowful I am not able to participate as I do not, and most likely will not, have a Twitter Account, but I am happy to see Sony branching out like this. Especially with DUST;I think this game has an outstanding potential to be fun and very popular.
Nice work guys and gals!
Moble
I Only Post Everything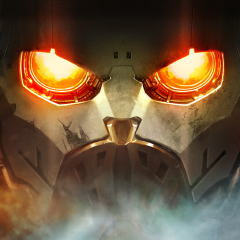 Registered: 10/18/2012
Offline
997 posts
Re: #WinItTues on @HeyPlayStation - DUST 514
May 15, 2013
Re: #WinItTues on @HeyPlayStation - DUST 514
May 15, 2013
Im trying to play the game but it keeps saying updating game client and it never updates lol, whatever i wasnt that interested anyways.
Re: #WinItTues on @HeyPlayStation - DUST 514
May 15, 2013
---

Galibis wrote:
Stop praising this people for this moves they do i mean for god sake stop dealing whit twiters and work at your own forum or psn forums where the gamers are at not some twiter bs all i see here is they want people to go to twiter even know 40% of us dont give a **bleep** about twiter

---
[Citation Required]
Imperator Danknovaxperaux Divi filius Imp XIII Pont Max Trib Pot XLIX Cos CXVI Primus Signiferi Box-xy Princeps Moderatores Pater Forum
Fabulous!
Re: #WinItTues on @HeyPlayStation - DUST 514
[ Edited ]
May 16, 2013
In answer to "praise" of the new Twitter direction, it is important to remember one factor of a Product and Services Based Business Model: PRODUCT VISIBILITY.
I am certainly not a fan of Twitter. Twitter actually bothers me. I barely Facebook. I do most of my Social Online Interaction Here, and in a few other Forums.
Just the same; I see where the benefits are for Sony, having Twitter Based Promotions. Getting the word out and making products visible in the most current of Social Medias only makes sense.
Not everyone comes here to the PlayStation Community Forum. Even PS Users might not make their way here. It took me having a bad experience with a PSN Card to come here.... Two full years after I initially registered. So you see, the Forum is a great place for news, but it cannot reach out beyond the bounds of the PS3 and VITA.
Going to Social Media helps Sony get its products seen, or at least placed in the minds of consumers. If you like Sony and all things Sony Gaming then you SHOULD, want Sony to increase its consumer base.
A larger Consumer Base leads to more revenues. More revenues, most often, lead to greater product development. Greater Product Development leads to an increase in Game Titles, Systems Improvements, and a better Gaming Experience all around.
So, in the short, I HATE Twitter. It just is not for me, and I do not get the point of letting people know what you are doing every second of the day. As if we care. It is an electronic cry for attention. This being said, I welcome Sony's Electronic Play for attention, and applaud it. If it keeps my favorite System Up and Running, bringing me greater titles and experiences; I am not necessarily praising it, I am WELCOMING it with an open mind.
Moble
Re: #WinItTues on @HeyPlayStation - DUST 514
May 16, 2013
I enjoy Twitter, but not on a personal level. I enjoy it for keeping in touch on news and updates for my games and developers, basically like a running news ticker specifically for my gaming.
A lot of information comes to twitter first. I have oftern beat developers to posting their twitter annoucnements here on the forums LOL!
That being said, Follow me! LOL I often retweet a lot of SONY announcements and developer info. I always retweet the #WinitWed stuff too. I used to hate twitter too, I just needed to find it's application that suited me
I still hate Facebook. Facebook is the devil.
Re: #WinItTues on @HeyPlayStation - DUST 514
May 23, 2013
This may have seem to have fallen on deaf ears but...no winners were annouced for the Dust 514 contest on Twitter. Is there something up with that or what? Seems odd just to not saying anything about it like something went wrong or the contest was cancelled.