Reply
Topic Options
Mark Topic as New

Mark Topic as Read

Float this Topic for Current User

Bookmark

Subscribe
Highlighted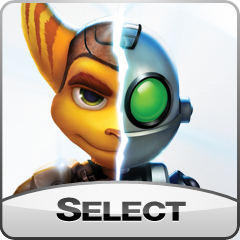 Offline
Re: Will there be enough PS4's
---

MADDENKING1980 wrote:
I remember when the ps3 came out people were selling them for $800 to $1000 online. I called around and I seem to remember finding mine at Sears. My point is there are many different stores with electronics departments (i can think of at least 20 in my county who will have ps4's) that not everyone will be sold out.

I also don't remember as many people preordering ps3's, that may have also contributed to the limited shortage.

---
Location Location! PS3 I tried that at my local sears. Actully 3 of them and they all sold out the moments the doors opened far as PS3 went.
Re: Will there be enough PS4's
---

MADDENKING1980 wrote:
I remember when the ps3 came out people were selling them for $800 to $1000 online. I called around and I seem to remember finding mine at Sears. My point is there are many different stores with electronics departments (i can think of at least 20 in my county who will have ps4's) that not everyone will be sold out.

I also don't remember as many people preordering ps3's, that may have also contributed to the limited shortage.

---
If not many people were pre ordering then it would not have created a shortage it would have made it so a lot more consoles made it to the stores for retail sale and not just a pre order sle lol. Your statement is exactly the oppsite of what would happen in that case. The PS3 was in high demand but not many pre orders were taken b/c there was a huge shortage to begin with. Yes the production of the PS4 will be in greater amounts but the demand for the PS4 is also greater b/c of it being so much cheaper then the PS3 and other reasons so even though there are more to be pre ordered the demand is higher so when it comes to extra consoles to be bought on launch day your going to see what we did with the PS3...and the 360...and the Wii...and th PS2...and that is a shortage of them on launch day and the weeks after until more come in. Its a pattern that has always repeated and always will.
Re: Will there be enough PS4's
I think for the most part in the US we'll be fine. However things in Europe aren't sounding as promising from what I'm reading. Preorders here have pretty much stopped which tells me Sony filled their launch numbers. Those who pre-ordered SHOULD have a console waiting for them. I would stipulate that the only way you won't is if someone at the place you bought yours makes a mistake and sells to someone they're not suppose to by accident.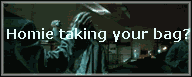 Re: Will there be enough PS4's
The head of marketing at Sony America said that they DO NOT want a repeat of the PS3 launch. He said the supply WILL cover the demand upon launch (pre-order or not). A lot of people don't realize that Japan isn't launching until February, so the supply should be beefed up.