Reply
Topic Options
Mark Topic as New

Mark Topic as Read

Float this Topic for Current User

Bookmark

Subscribe
AznFighterJendou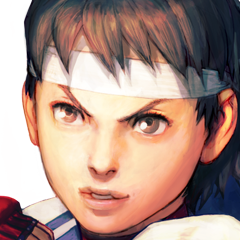 Offline
Re: Will the Official Sony PS3 Headset Work on PC?
with all this talk about bluetooth, most of you all are forgetting something.
once you pair it with another device, you have to reset the bluetooth to be used on another device.
and most blutooh device should work.
as for iCrap not accepting the bluetooth, it has to do with a specific key that iCrap put in their bluetooth. sometime, you need more than just a passkey, but you'll also need a linkkey that most mfg uses in most bluetooth. look at logitech keyboard, they don't have a passkey, but is granted the key FROM the ps3 itself.
matttardo wrote:

You have aroused the wrath of the Spirit of Sony Fanboy. Your arrogance and blasphemy have doomed us all to endless apologetic for Sony's lack of vision - delivered by Sony's elite priesthood of Yes-Men.

We are doomed.

But no, I don't think Sony engineers ever graduated, let alone even own a PS3.
Re: Will the Official Sony PS3 Headset Work on PC?
---

Trey_Mendus wrote:
I have a dell inspirion 1520 with a internal bluechip card. The microphone on the official ps3 headset works but the speaker on the headset does not work. So when your friends talk to you their voice comes from your computer speakers not the headset, which sort of defeats the purpose of using the headset. Right now I am in the process of trying to figure out a hardwave or softwave hack. I will post back if I find anything out and let me know if you get it to work. Also I read that some 3rd party bluetooth cards fix the speaker problem.

Message Edited by Trey_Mendus on

11-24-2008

06:34 AM

---
Funny you mention that, me and my friend were talking on skype the other day and she was using a headset + webcam + desktop set up. Now she was having issues to start because she would be able to speak into the head set but the noise would come through the speakers just like your problem. The problem wasn't fixed until i suggested she unplug the speakers, which ended up working. So in other words, most computers will output sounds through only ony device at a time, so I'm pretty sure if your laptop/desktop has bluetooth, and you unplug or disbale the speakers, you'll be able to hear through the bluetooth.
Highlighted
Re: Will the Official Sony PS3 Headset Work on PC?
Actually you can use the headset. of course when you first connect it to your pc the mic only works, but if you go to your sound settings, select the output and input to the ps3 stereo headset and it should work both ways. i dont know if this was any help. If you do figure it out youll probably know what i mean.