Reply
Topic Options
Mark Topic as New

Mark Topic as Read

Float this Topic for Current User

Bookmark

Subscribe
Highlighted
Re: Will PS4 have party chat?
To the OP: question....answered! I did some research and found this:
http://www.ps4nexus.com/ps4-will-support-cross-game-chat/
The source at the end of the article is a pdf file. Cross game chat is mentioned on page 2. It might look different though, I'm using my phone.
PS Customer Support: 1-800-345-7669 Accounts and Billing 1-877-971-7669
Don't want to call? Try
Live Chat
Chat is available: Monday - Saturday 6AM - 10PM, Sunday 8AM - 8PM PST
Re: Will PS4 have party chat?
Yeah that was one of the nice features of XBL that i missed on PSN. Its nice to talk to your friends in a game and avoid listening to all the racists, annoying kids , and listening to obnoxous trash talk .
Offline
Re: Will PS4 have party chat?
Just to restate what was confirmed.
http://www.psu.com/a018491/
A feature I used literally all the time when I was a 360 owner.
If you add me- let me know your from forum. I get a lot of request.
Re: Will PS4 have party chat?
sweet i cant wait for ps4
Re: Will Playstation 4 Have Party Chat?
I would have to agree with your statment to a point. I was one of those lost to the original xbox when I finally got my hands on xbox live (but i never forgot about my playstations. just couldn't afford two consoles so no PS3
...). Though I love having party chat because sometimes I just want to talk with my friends. I do miss the fun lobbys. That being said I would also say things like matchmaking took from fun lobbys as well, Not just party chat. But there are still games that you can have the fun lobbys as long as the game designers have the custom lobbys to support such a network. Forza being one of them. For all the glitchy falts forza has had. I can forgive all because of the community created by the custom lobbys. Witch im going to miss soo much because microsoft felt they needed to be Dbags (I will never forgive them for this by the way). Games that are just matchmaking take the most away from the community in my opinion, but party chat did't help it eather. I think as long as game designers keep the custom lobbys in the game were theres a host and you can search them. The community will stay intact. I would say Forza 4 is the perfict representation of this because if you were in a custom lobby no one was in party chat because you had to communicate with the host.
Re: Will PS4 have party chat?
Why are you people crying about party chat being on? You don't have to be in it, it's an option. Just like choosing to use a mic is an option. If one friend is on another game either because they don't have it or they don't want to play, party chat is perfect! Again, no one will force you to use it!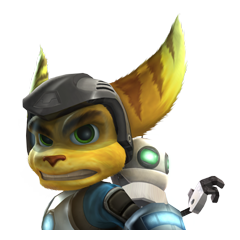 Offline
Re: Will PS4 have party chat?
Re: Will PS4 have party chat?