Reply
Topic Options
Mark Topic as New

Mark Topic as Read

Float this Topic for Current User

Bookmark

Subscribe
Highlighted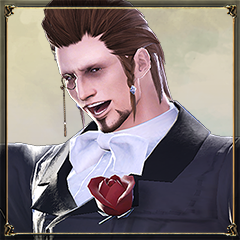 Offline
Re: Will PS4 be able to prevent Data corruption ?
My old 80gb fat ps3 would auto restart if a program hung. I've never had a program hang with my new superslim. My old one would beep three times and restart if a program hung.
My PSN
Re: Will PS4 be able to prevent Data corruption ?
My 60gb model never restarts on its own when a program hangs, but even if it did this is not a fail safe, why should a game I purchased today ruin games I purchased a year ago, or cause me to lose all my data? And further more why is this scenario acceptable to Sony? The PS4 is going to have an additional processor for downloads, why not give it somewhere to put that download that is separate from the HDD? So if anything goes wrong the PS4 can scan the file and give us the option to repair or delete without harming any other data on the console. Plus the PS4 needs to be equipped with defrag and scan disk so stored data does not go bad over time or repair it before it does.
[URL="http://psnprofiles.com/cb765"][IMG]http://card.psnprofiles.com/1/cb765.png[/IMG][/URL]http://card.psnprofiles.com/1/cb765.png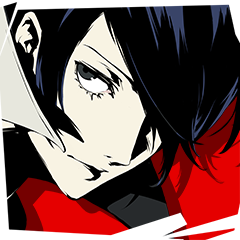 Online
Re: Will PS4 be able to prevent Data corruption ?
That sounds completely unnecessary. You can backup most of your save files to a flash drive. And if you are that concerned about your ps3 losing data you can subscribe to plus and backup all of your saves. All of your games should be available to redownload from your account. I don't know what games you say aren't available to download again. The only items at risk of being lost are personal files like pictures and movies you transferred to the ps3 in the first place and are easily backed-up elsewhere.
Even if the ps4 has these features you are talking about, it would not stop me from doing what I can to backup whatever I can. HDD corruption is always a possibility.
Re: Will PS4 be able to prevent Data corruption ?
---

cb765 wrote:
gR3yGh051, you are wrong buddy. There are simple solutions to this problem, here is just one : Sony can give the PS4 internal memory dedicated to downloading games or anything sold in playstation store and give the PS4 the ability to scan the data contained within and before this data even touches the hdd any and all issues can then be dealt with or just delete the content and re-download it .

---
You're talking about something different.

We are talking about data that already exists on the console.... not incoming data from the internet passing through an integrity check before being allocated to a spot on the hdd.

Corrupted data, in the most common form, results from power suddenly being cutoff in the middle of data being written to the hdd regardless if there was a preliminary integrity check done, even if the PS4 was programmed in this way.



Furiously Chaosing
Re: Will PS4 be able to prevent Data corruption ?
---

cb765 wrote:
I am talking about additional memory separate from the HDD, so bad downloads don't corrupt the HDD. And Sony should give the PS4 os the ability to use partitions as containment so if one game goes bad it wont corrupt the HDD, we could then deal with problems individually and not lose all of our data.

---
And this is where you overcomplicate things.
Furiously Chaosing
Re: Will PS4 be able to prevent Data corruption ?
---

cb765 wrote:
I agree with you the_ed_85 , and thank you for your input. The problem is that the PS3 does not have a reset button to use when a game freezes, and it does not protect the other game files from the bad ones like computer can and since it downloads files directly to the HDD it puts everything at risk of corruption if the downloaded file is bad. I want Sony to address this issue in PS4, at least try to prevent corruption from happening.

---
the PS3 doesnt do this with file corruption, unless A LOT of errors occured with the PS3 and the owner ignores the disk check.
I've had corrupted data on my PS3 and the only files lost, are the ones that pertain to the particular task I was doing with the PS3.
It was always with a game freezing... and the only loss of data was due to a corrupted save file related to the game. All other files were not affected. And because I have Plus, I just needed to redownload my save data from the cloud.
Furiously Chaosing
Re: Will PS4 be able to prevent Data corruption ?
---

cb765 wrote:
I have had my PS3 since it launched, games freeze on me all the time and my PS3 has never restarted by its self , but it always has to fix the system file. The PS3 os is designed to put all data into one file and if one piece goes bad its all bad, I hope Sony changes this on the PS4.

---
No, thats an assumption.

The PS3's OS, like most efficient OS' of recent time, uses "drive indexing" which maintains overall drive performance even with file fragmentation (i've never ran disk defragment software on any of my PC's in the last 5 years i've had them and they perform as good as the day they were built or came off the store shelf)

You're referring "corruption" as a blanketing issue that if one piece of data is corrupted, all data on the drive is corrupted, which is simply not the case.

As I said before, the common cause of data corruption is sudden cutoff of power. And the PS3 does a good job of fixing such errors if people just sit through the disc check.

This isn't an explanation of people who get caught in these file system/database/disc check or system restore loops(which is a result of a dead/dying hdd anyway)
Furiously Chaosing
Re: Will PS4 be able to prevent Data corruption ?
---

the_ed_85 wrote:
The ps3 does have an auto restart feature if a program hangs. Sometimes the system fails to recognize that a program has hung, and you need to restart the system manually, but in my experience, most of the time the automatic restart feature works.

---
This.

Of all the times I've had my PS3 freeze, it would restart and automatically perform a disc check for errors. Sometimes I would have to manually turn off the power, and my PS3 would still do a disc scan and nothing would be lost for the most part.

Only one game I had trouble with, which was Hitman freezing constantly for some odd reason, and I had to manually power off the PS3 and restart. The resulting scan would delete the save data of Hitman, which wasn't a total loss because it would only happen after the 1st or 2nd level/chapter.... it just got old after it happened 5 times. So I didn't play the game again until a new patch was released which fixed the freezing issue for me.
Furiously Chaosing
Re: Will PS4 be able to prevent Data corruption ?
As far as local storage goes, all that SONY should care about is that it is fast & encrypting it.
The Solution to the problem being discussed here already exist and is called "redundant backups saved outside of the machine" e.g. PSN servers, the users own backup made to an external drive.
The fact is that HDDs will always fail and as such they can never be fully trusted. You can do all the data checking you want but when that HDD calls for retirement, it will retire.
Re: Will PS4 be able to prevent Data corruption ?
My 60gb PS3 has a 500gb HDD, it is only a year old, I downloaded metalgear solid 3 HD from psn which would not play, I then attempted to delete the game and the PS3 after an hour trying finally gave up. I lost 2001 a space odyssey ,all my themes I could only re-download 10 of them , all my save data, games,and music. When the PS3 freezes or a game downloads improperly it only runs check disk after you reboot, it does not have a fail safe and you don't have any options , it either works or it does not and you are screwed. I want to get my movies and themes back but they are not in my download history. You guys are saying that because there is no 100% way to fix the problem , then Sony should do nothing and you are happy with that. And I say you are pathetic and this is unacceptable . Sony can install basic counter measures and basic hard drive maintenance software and this will reduce the chance of this happening greatly.
[URL="http://psnprofiles.com/cb765"][IMG]http://card.psnprofiles.com/1/cb765.png[/IMG][/URL]http://card.psnprofiles.com/1/cb765.png