Reply
Topic Options
Mark Topic as New

Mark Topic as Read

Float this Topic for Current User

Bookmark

Subscribe
Re: Why do we keep getting free Plus games that have been 75% off before???
---

mainkster wrote:


who said the studios are giving the games away for free . maybe sony pays them something from all those 50$ subcription they use a part of that money to make deals.

as for the discount yea when you see a discount its to get as many sales as possible before giving it away

i just know pinball arcade is comming i bought it at 50% , now its already free on EU plus for january

my theory don't buy anything anymore , got burnt too many time

for ex: borderlands , marvel pinball , scott pilgrim , i all bought these games when i was a psplus noob just to get em free months later
we shouldnt be thinking this way. Yes i know it sucks when you buy a game youve been wanting to play only to have free access to it shortly after but remember that if for whatever reason your subscription stops then you lose all those "free" games. In my opinion if a game your really interested in goes on sale for a great price then why not support the devs and purchase it and no matter what you will always have access to the game. If everyone just waits for games to be free on plus then how will these devs make the games in the first place? support the devs they are the ones who put the smiles on our faces.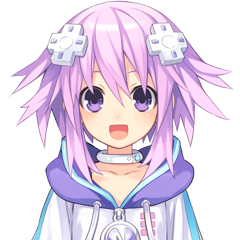 Offline
Re: Why do we keep getting free Plus games that have been 75% off before???
This has happened multiple times over the last two years. Do you enjoy a game now via a PS+ day one discount? Or do you wait to see if it will be discounted deeper at a later date? Or do you wait for a seasonal sale for an even better price?
I waited on Motorstorm Apocalypse for a long time, thinking that it would be offered as a PS+ monthly selection. One of my boys really wanted it for Christmas, so I got it for cheap on Amazon, which means it will finally show up as a free PS+ game. If that happens, I can always flip my physical copy on eBay for $5 or so, which is $5 or so for my boys to spend on another title.
At the end of the day, as a PS+ subscriber you have to make a decision - purchase now or wait. If you purchase now, it is no different than buying FIFA (or whatever) on release date, only to see it show up on an Amazon daily sale for $35. If you wait, you may be waiting a long time, or you may get a better deal, or even get the game for free.
jcalvert
www.calvertgames.com

Highlighted
Re: Why do we keep getting free Plus games that have been 75% off before???