Reply
Topic Options
Mark Topic as New

Mark Topic as Read

Float this Topic to the Top

Bookmark

Subscribe
Highlighted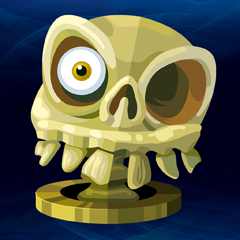 By: ccrogers15
Fender Bender
2599 posts
Find more conversations like this:
Why I love Playstation
[ Edited ]
8 replies 893 views Edited Oct 24, 2014
Playstations been in my life since 1998 when my brother bought his console and Spyro The Dragon. He one day when i was home from school let me play Spyro and i was hooked right away. I loved ramming into gnorcs all the time. This fun lasted until 2000 when Insomniac sadly made there final spyro, and thus the series is a continued downward spiral now. But anyways then i got a Playstation 2 and got hooked on Grand Theft Auto 3, and Ratchet and Clank. A few other titles on the Playstation 2 i enjoyed was Ty The Tasmanian Tiger, Primal and Resident Evil Outbreak. I remember i played Resident Evil Outbreak online ALL THE TIME and that got me hooked into online gaming. Sadly the server for outbreak closed in 2007, so i bought a PS3 in 2010 and i love it. From little big planet to GTA IV i enjoy playing games. My most favoriet titles so far on the Playstation 3 would have to be Little Big Planet 2, Ratchet And Clank all 4 one, Saints Row 2, Silent Hill Downpour, Fallout New Vegas and I Am Alive. I finally signed up for Plus last month and i agree with others, it IS worth it. I got several free games that i can keep if i renew, (Which i likely will). Another thing about Playstation is the quality of the first party titles. First party titles are the best on the system. The best titles on the Playstation 3 from first partys would have to be Little Big Planet 1 and 2. There so full of content and imagination. And my little brothers LOVE playing little big planet. And thanks to the nice people at Sony and Insomniac, Spyro 1-3 is on PS1 classics. So i immedietly snagged them back then and now my little brothers Jacob, Brad and Joey enjoy playing Spyro and Little Big Planet. We like to play 2 player on little big planet 2, and we like to play the secret 2 player mini game in Spyro 3 where you fight the Yeti. My wishes and hopes for Playstation, is several. But my top priority wishest are that Spyro The Dragons IP gets back into Insomniacs hands someday, Primal gets a sequel, and Ape Escape 4 finally comes out ( Underlined to show a you know, hint hint wink wink
. Now enough with my story lol. If you want to Play Little big Planet 1-2 or any other game, FRIEND ME ON PSN AT CCROGERS15.

Edit: Updated title and label. -space_paranoids
Re: Why i love Playstation
Oct 24, 2014
I owe my interest in video games in part to the ps2 . I was 6 or 7 and I was walking through Walmart with my dad and he turned to me and said " you wanna get a playstation?" I was scared of new things and said no but he got it anyway lol. So he got the ps2 and got ihra drag racing for ps1 making that the first game I ever played. Shortly after I got sponge bob super sponge on ps1 ( my first platformer), and it took a while to get good at it but I had fun. I then got into crash, and ape escape ( oh how I love it) and driver 2 from my dad. In 2010 I got a 360 and drifted away but I've got back into playstation. I just have much more fun with playstation games than Xbox. But I've said enough. I love playstation. <3
Re: Why i love Playstation
Oct 24, 2014
Re: Why i love Playstation
Oct 24, 2014
Zombie thread.
---

Brink-2-Chaos wrote:


---

i remember playing the crap out of Spyro and Crash back in the day Yet trying to go back and play these games just feel like torture definitly havnt aged well the only game i can go back and play from that era now is Ape Escape

---
What makes it feel like torture? I replayed the first Spyro a few years ago without much of a problem. I still occasionally replay some Crash Bandicoot levels.
---
Bring MAG to PS4!
Re: Why I love Playstation
Oct 24, 2014
I purchased my first playstation because of Jet Moto. After that my son and I played many hours on MGS, Twisted Metal and Mortal Kombat.
Fast forward a few years, not really gaming a lot for a little while, I wanted to play Time Crisis and was looking to see if it was made for a home console. Turned out that not only was it on the PS2 but it came with the gun so I ran out to Babbages and picked up a PS2 and Time Crisis. While I was at the store the sales clerk asked if I wanted to try Socom, it was released that day and said sure I will get that too.
Once I started Socom that was it! It was so addicting especially after I picked up the online adapter and went online!
Between Socom, Uncharted, GTA, Ratchet and Clank, MGS, BF and COD I have spent many hours playing. A few games sprinkled in here and there but those were the primary games for me.
PSXBGamer- wrote:
"2000-2016 still in the year 2000 i didnt know we was in the year 3000"


http://community.us.playstation.com/t5/PlayStation-General/Does-it-bother-you-that-Sony-brags-about-how-well-they-re-doing/td-p/45935146/page/12


https://www.youtube.com/watch?v=wRTN97XEASQ
Uncharted Territory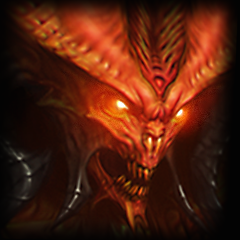 Registered: 10/11/2014
Offline
1674 posts
Re: Why I love Playstation
Oct 24, 2014
What got me into gaming were the sports games, RBI baseball, tecmo bowl, blades of steel and many others, I owe nintendo more respect then I give them, I liked Sega until the Saturn flopped.
Atari, Nintendo, Sega Genesis, Nintendo 64, PS1, Sega Saturn, PS2, PSP, PS3, Nintendo Wii, Nintendo 3ds and PS4