Reply
Topic Options
Mark Topic as New

Mark Topic as Read

Float this Topic for Current User

Bookmark

Subscribe
Re: Who would want Bushido Blade for PS3?
[ Edited ]
The same guys who did the Kengo series... hmm... I always love the first one and a reboot will sound great. The last installment is terrible, but due to the disagreements between Square and Light Weight, Kengo is the spiritual successor. God... I miss the franchise.
Re: Who would want Bushido Blade for PS3?
I know I and many others would love to see a new Bushido Blade or samurai game of the same type. None of that soul caliber magical crap, but one hit kills, or strikes to render limbs useless and perhaps even severing limbs. Something for real fans of the .
Re: Who would want Bushido Blade for PS3?
I completly agree. Bushido blade was the best samurai game ever. People who understand the essence of real sword fighting love this game because it's realistic and requires tactfull skills,and Soul Caliber is too fake. It can be fun for a coupe minutes but there is nothing realistic about it, its too animated and for kids.
Re: Who would want Bushido Blade for PS3?
I plan to play this way of the samurai but if you guys cant appreciate one hit kills and incompasitating limbs you must not be fans of the samurai. Bushido Blade is/was the only realistic game that ever existed and it should be brought back for those who really appreciate the art of fighting, and not memorizing combos and juggling attacks. In Call of Duty it only takes a few bullets to kill someone so why cant the sword lovers have the same realistic environment/ game style.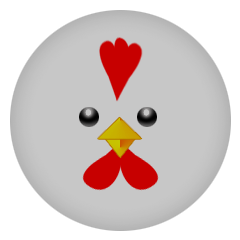 Offline
Re: Who would want Bushido Blade for PS3?
Yes, yes, and yes. Bushido Blade (and Bushido Blade 2) were amazing. I've even dreamed of a new, more in depth version of the game in my head when I had nothing better to think of. An equipment and item system, customizable characters, skill trees and upgradable weapons. So much you could do off the back of the basic concept IMO. Obviously keep the one hit kills, stances, add various counter/parry moves and so on.
If done right a new Bushido Blade would be an breath of fresh air for fighting games.
Re: Who would want Bushido Blade for PS3?
This was the greatest Samurai Fighting game ever made PERIOD.
No game ever caught the essence the Samurai Chambara style of fighting where two characters can walk around for simply mind gaming eachother with various stance changes, and finally unleashing that one strike to end the fight.
This was the very essence of Samurai duels. No combos, no juggles, no fancy air defying moves, just two characters waiting for that one finishing slash. This was the way it was in Japanese samurai movies, and they captured that to a ti.
The amount of strategy involved in this game once you delve deep into the system was insane. From leading your enemies across the terrain, to throwing dirt in their face, to sacrificing body parts to lure your enemy into a preemptaive strike, to switching stances to match your opponent's style, and distancing yourself according to weapons used.
This is probably one of the greatest fighting games ever. I can't beleive Soul Caliber gets like 20 games a year and this game never made it to current gen.