Reply
Topic Options
Mark Topic as New

Mark Topic as Read

Float this Topic for Current User

Bookmark

Subscribe
Highlighted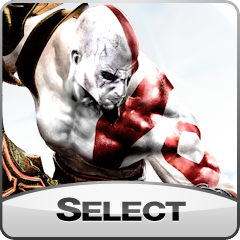 Offline
Re: Who here is satisfied with Playstation Plus?!
What did you guys think you would get for less then $4 a month? Seriously. Your obviously not going to get $100s worth of content a month with this service.. Can someone please point me to a game service that cost this much and lets you keep all your contect if you cancel? And currently it's only the 4 "Free" games that you loose when you cancel.. And having a PSP is a double bonus as it seems 3 of games will be playable on my PSP also. You keep everything else.
Anyway, just the theme and avatars almost pays for it..
Re: Who here is satisfied with Playstation Plus?!
IF I paid for themes and avatars, which we don't.
You forget, Sony was the one telling us about the huge benefits we'd get from PS+.. we didn't make that up, they did.
When I see a actual value to the subscription, we'll subscribe, but I'm not giving them $50 for nothing but the promise of something in the future that may or may not even materialize.
Create. Crash. Burn!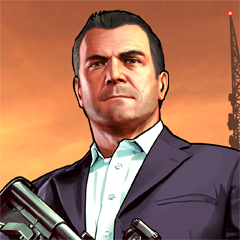 Offline
Re: Who here is satisfied with Playstation Plus?!
I guess for some people they don't realize setting up a premium network takes time and lose sight of how long they have been playing online for "FREE" and still can and how the 'OTHER" network doesn't offer try before you buy games and other features only on PS3 and I'm sure will get larger, i for one will give them time.......great job SONY
Proud owner= Sony PS3 60/500 slim
Motorstorm-Heavenly sword-Drakes fortune-Darkness-Oblivion GOTY-R&C TOD-NFSPS-COD4-Assasins creed-Burnout Paradise and many more
Re: Who here is satisfied with Playstation Plus?!
You guys dont get it though. I dont mind paying. I pay for my xbox subscription every month. I could care less if psn started charging a month. My point is, ps+ is an unfinished product. All you people are going out and making a commitment with your year subscriptions for what? For a game demo thats been out for a year, a mini game, some ps1 and nintendo games? I think it is an awesome concept of what they are trying to do. I really do. But, before charging people, they should of offered a little more than reject games and fat chick avatars. And wow, a crash theme. Why would I ever get another after that, lol. This is a "who here is satisfied with playstation plus?" forum, not a debate. And so you hard ons for sony PS3 fans who are offended when someone whispers another console, Sony doesnt care about you. LOL. So keep spending your hard earned money for promises, lets see how far it'll get ya. I know what I'm sticking with when I play multiplayer. You get what you pay for.
Re: Who here is satisfied with Playstation Plus?!
i think the title of the thread should imply "who here is satisfied with Playstation Plus that has bought it" since they would be the ones who could give their opinion. you can't be satisfied with a program if you didn't purchase it. i'm not saying you should purchase it yet if you don't want to but don't knock a product if you haven't tried it. As for mentioning this "other system" I think people are just a little tired of the mention of m$'s console when they don't get their way with ps3. Who cares if it doesn't have this or that. Don't cry 360 when PS3 or PSN doesn't have the same exact features as live. Who cares? I for one am happy I don't own one. Our Wii collects enough dust as it is.
Re: Who here is satisfied with Playstation Plus?!
It looks promising but the free stuff this month don't interest me so i will wait until they start adding stuff that does. (if they do)