Reply
Topic Options
Mark Topic as New

Mark Topic as Read

Float this Topic for Current User

Bookmark

Subscribe
Incagneto
Uncharted Territory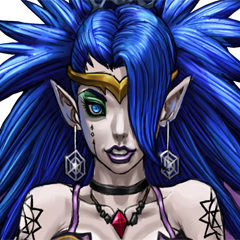 Registered: 04/09/2010
Offline
2090 posts
Re: Which games save on the game card?
Dec 3, 2011
http://www.geek.com/articles/games/some-ps-vita-launch-titles-require-a-memory-card-for-saves-201110...
http://www.kotaku.jp/2011/10/playstation_vita_savedata.html
what I could find is thoughs two sites.
@field
Disgaea 3 Return
Dream Club Zero
Hot Shots Golf 6
Monster Raider
Ridge Racer
Uncharted

are the games that require a memory card.
ASPHALT: INJECTION PS Vita Card
@ field memory card
ULTIMATE MARVEL VS. CAPCOM 3 PS Vita Card
Uncharted Memory Cards
F1 2011 PS Vita Card
Novi - Katamari Damacy no info yet
Dynasty Warriors NEXT PS Vita Card
True night Kamaitachi no info yet
Th visitor 11 (suspect) PS Vita Card
PS Vita Card Dark Alliance Quest no info yet
PS Vita legions of hell card no info yet
CLUB ZERO Dream memory cards
Shinobido 散華 2 PS Vita Card
Power Smash 4 PS Vita Card
BLAZBLUE CONTINUUM SHIFT EXTEND PS Vita Card
Michael Jackson PS Vita Card
Mahjong Fight Club PS Vita Card
Memory Card Disgaea Disgaea 3 Return
Everybody's GOLF 6 Memory Card
Radar monster memory card
Ridge Memory Card
Let's try Bass Fishing FISH ON NEXT PS Vita Card
LOAD of APOCALYPSE PS Vita Card
Save destination specification of each title provided by the PS Vita card is as follows.
(thats what I got out of the japanses site again I cant translate yet sorry.)

____________________________________________________________
Want a option to buy avatar's on the ps vita's psn store. Then vote on the link by copying it to your web browser.

http://share.blog.us.playstation.com/ideas/2012/07/21/option-to-buy-avatars-on-my-playstation-vita/
Incagneto
Uncharted Territory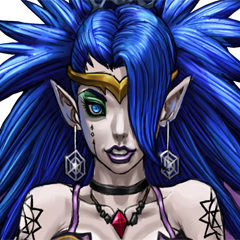 Registered: 04/09/2010
Offline
2090 posts
Re: Which games save on the game card?
Dec 3, 2011
@KingRQM take what I said with a grain of salt or a guide line since I can not really translate japanese well.
____________________________________________________________
Want a option to buy avatar's on the ps vita's psn store. Then vote on the link by copying it to your web browser.

http://share.blog.us.playstation.com/ideas/2012/07/21/option-to-buy-avatars-on-my-playstation-vita/