Reply
Topic Options
Mark Topic as New

Mark Topic as Read

Float this Topic for Current User

Bookmark

Subscribe
Highlighted
Whats with sony?(socom confrontation)
3 replies 12 views Edited Feb 18, 2012
Ok, I understand the game is dieing,maybe not as much as people think,ive seen times where confrontation has more players than socom 4,anyways back to the issue,
is anyone ever going to look into the morons that keep crashing the games,"forcing all the ussers playing in that match to restart there PS3'S,this is not cheating i could live with cheaters.lag switches,glitches,ect..this is much like the psn outage last year,only it afects less people,and its only long enough to restart,the problem is,it happens all day long,everyday,this is a total breach of sonys agreement,and seems to me there fine with it,again this is not cheating,How about server maintenece? maybe someone over there should take a look?didnt they take over the game and its servers from slant six?might aswell shut them down if there not going to stop this sort of abuse,again this is not cheating,this is screwing with other players and crashing there ps3 for fun!the number of players it affects is irrelvant
Lombax Warrior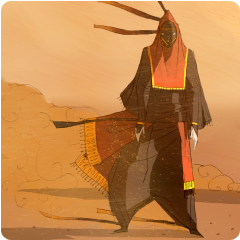 Registered: 02/07/2012
Offline
257 posts
Re: Whats with sony?(socom confrontation)
Feb 18, 2012
Re: Whats with sony?(socom confrontation)
Feb 18, 2012
I and many others have already sent emails to sony,to no avail,i only posted this to prove a point, to the last email sony sent back ,It was suggested by a sony rep i post it on psn forum,for mods and admins to see,i already know nothing will be done,the game is 5 years old,But i ask you this, they crash servers on one game today,whats next?so sony should just keep letting them explore what they can and cant do on there network?thats how to whole outage thing happen,"turning a blind eye to small loop holes,but yes you are right servers and game are old so why bother,it does affect 500 to 1000 ussers,maybe more not sure of the numbers.if it was cheating ,lag switching ,most wouldnt mind,but this is crashing peoples ps3s"freezing the game"lol on sonys new sucure servers lol make me laugh!