Reply
Topic Options
Mark Topic as New

Mark Topic as Read

Float this Topic for Current User

Bookmark

Subscribe
Highlighted
Re: What we expect out of PS4 when we buy it
Id like to see some kind of new step in the future. Instead of the ps4 just being a graphical update how about we get eyedentify? How about having something such as an AI component that makes it easy for devs to add AI in a game so it plays differently based on a gamers playstyle?
How about the motion control/camera being in a virtual world? Like the BF3 game the gadget show had...this could be accomplished in your living room with a good camera and move controllers.
Re: What we expect out of PS4 when we buy it
what i expect? well i expect confirmation from Capcom for a Dragons Dogma (port and/or sequel) on PS4, and then ill trade in my PS3 for a PS4.
-suddenly... life has a new meaning-
Re: What we expect out of PS4 when we buy it
The PS4, will be more successful than the Xbox one, due to the PS4 being cheaper, and involve more fun and employment in the usage of the console.
I have the Xbox 360 arcade, and it works a beauty, and I think that every one that owns one, shouldn't buy the new Xbox due to the price, and the very funny and stupid idea of " once you have bought the game disk, you can not sell it, exchange it, or even give it to someone else" due to once you have purchased the game, that game is saved/burnt into your on-line profile, and only you can use it. Which means shops like CEX, and GAME, will go bust.
Re: What we expect out of PS4 when we buy it
---

Mockers- wrote:


So, your saying buy a PS4 for 400+ bucks to use my cellphone because they can't even supply basic communication to friends I don't even know in real life yet have in my cell phone. Buy a USB keyboard but yet it's still going to block my main screen view and cost me extra. Btw not everyone has a cell phone.

-Instant messaging is a must with touchscreen keyboard

-Mailbox system just needs to be organized more

Overal rehaul and organzation of social connection to my friends. make it easir, make it simple and make it work. If your fine with these features keep the PS3 and stop downing everything I said when the PS4 should have all of these features and more




---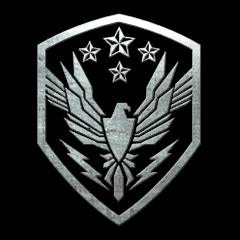 Offline
Re: What we expect out of PS4 when we buy it
What do I expect? I expect the nice feel of a controller in my hand, the small tug as the disk is gently pulled into the system and the thrill of playing a brand new generation of video games.
I expect what every true gamer wants to feel each time they power on the system and start up Destiny. The adrenaline rushing through your veins as you indulge yourself in an intense multiplayer battle amongst your friends and the sheer joy of winning or the bitter but sweet taste of defeat.
The excitement of living the action packed tale of Knack and the beautiful graphics as you battle your way out of a wave of enemies and claim victory over the forces of evil.
I expect the best gaming experience that could possibly be offered in the generation of gaming we live in.
I expect a gamers dream.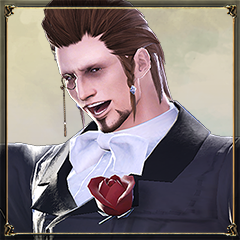 Offline
Re: What we expect out of PS4 when we buy it
I expect my PS4 to run games more smoothly than the PS3 does, all games to have at least 1080p graphics by default (since both Xbox One and PS4 support up to 4K resolution), faster load times, better online quality, to support the official PS Bluetooth headset that I already have, to give me a familiar feel yet new experience and to have a large library of games to play from all PS consoles (I really want to play Ray Storm from the PS1 again, but it's not on PSN and it's not in any of my used game stores).
I am willing to pay extra money for Gaikai if I'm able to have access to the entire PS1 and PS2 game libraries through it. This is very important to me since I love to play some of the really old games that you just can't find anymore.
My PSN
Re: What we expect out of PS4 when we buy it
"What we expect out of PS4 when we buy it"
Hmm. Technical problems of course.
Life aint made to come around twice. Thats why I gotta get it right. -Lupe fiasco