Reply
Topic Options
Mark Topic as New

Mark Topic as Read

Float this Topic for Current User

Bookmark

Subscribe
Highlighted
What's wrong with you, SONY?
7 replies 405 views Edited Oct 30, 2012
Seriously? What's the problem? You have a Day 1 Digital program yet customers won't receive their pre-ordered titles until the store updates. What's the point of the service if I can't download the game at midnight? If that's the case, wouldn't it be easier to just go out and buy the game from a media outlet?
Here's my dilemma. Pretty sure most people have heard about Hurricane Sandy affecting the east coast. Well I live in Brooklyn so that means Sandy's right outside at the moment. Thanks to Sandy, I've got two PAID days off from work and no classes until Wednesday. I was hoping to have downloaded AC3 by Tuesday morning so I can play while I'm home but I guess that's not going to happen. Thanks to you, SONY, I having the worst days off in history.
I think it's stupid that the store updates in the evening. What sense does that make? Why not update at 12AM every day that way customers have access to new content first thing in the morning. For lack of this feature, the Day 1 Digital program has truly failed. It sounds great on paper, but once you experience it, it's the worst service you'll ever have. To make this even more stupid, how come the EU store has features that the US doesn't. Like predownloading a game ahead of the release date and unlocking it on the game's release day? Isn't that the core of the Day 1 Digital program? How come it's not available everywhere else?
I'm starting to really consider if SONY is something I should invest my money in. I'm a PS+ Subscriber, and so far I'm not impressed with the features. The only thing that comes in handy is the automatic sync to the server and backing up of my save files. The free games suck. The offers suck. And so far the service sucks.
What am I paying you guys for?
Re: What's wrong with you, SONY?
Oct 30, 2012
Didn't know that about the Day 1 Digital. Thanks for the info. But regarding the EU store. Its the same version we should be getting very soon. They just delayed its release here because of major bugs they found after they released it in other regions. Sony was just trying to give us a superior product without the hassle of the issues the other regions are having. If they didn't do that you most likely would be posting complaints that the new store isn't working right. Lol! P.L.U.R! Btw i'm in upstate NY. Stay safe and best wishes during the storm.
Re: What's wrong with you, SONY?
Oct 30, 2012
I agree with the OP.
I'm not under the ill effects of a hurricane, but I think its pretty lame that Sony can't pull off an effective day 1 digital launch in 2012. I had a bunch of credit card problems buying Most Wanted (to the point where I had to buy PSN prepaid cards - seriously aggravating) and now I can't even play it on launch day.
No pre-loading? Not available for midnight download? The only reason I wanted it on PSN was so it would be installed on my hard drive to cut load times. Next time I should just get it on my xbox and install it.
Tempest_Fire
PlayStation Community Manager (Retired)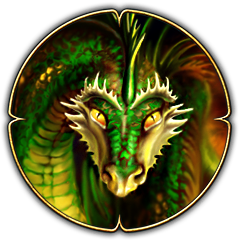 Registered: 11/02/2010
Offline
4738 posts
Re: What's wrong with you, SONY?
Oct 30, 2012
AC3 did have a midnight (Pacfic) release today. NFS did not, and will be available when the PS Store updates later today. Thanks for the feedback on this, though. It's apprecaited.
If you pre-ordered AC3 head to the store now and start your download (11GB), if you are holding on for NFS, there's just a bit more to wait while the Store updates.

Tempest_Fire
Ex-PlayStation Network Senior Community Manager
Sony Interactive Entertainment America
Re: What's wrong with you, SONY?
Oct 30, 2012
A bit more wait? The PS store doesn't update here until 6 or 7pm CST. Again it is my fault for having a high expectation for digital distribution, but I am severly disappointed in this program and will NEVER buy a full retail release on PSN again.
Re: What's wrong with you, SONY?
Oct 31, 2012
As I said in another thread, nowhere on the store or in the game description does it say it would be available on day one at midnight. Though Iagree with. You that it should be preloaded and unlocked at midnight it isn't Sony's fault that you misunderstood.