Reply
Topic Options
Mark Topic as New

Mark Topic as Read

Float this Topic for Current User

Bookmark

Subscribe
Highlighted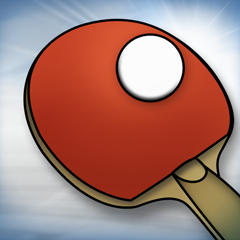 By: RagingTiger6
First Son
4 posts
Find more conversations like this:
What do you think about keyboard/mouse compatibility for the PS4?
[ Edited ]
29 replies 37735 views Edited Apr 11, 2014
I have a converter for my ps3 so i'm able to use my key board/mouse and its just boosts up my whole gaming experience whether its a FPS or RPG it comes in super handy. I believe it would be a great financial move as well because PC gamers would like the cost/titles/controls on ps4 and switch over, also since PC doesn't get that many games, then computer companies will most definitely support ps4 and calibrate with them promoting gaming mice/keyboards. With all the keys that a keyboard has there can definitely be some ingenuity in game play because of massive amounts of keys so there could be more functions then what your limited to on a controler, but of course the game might be more complicated but that would be up to the game developers to decide. Game developers could make games compatible with only keyboard/mice or only controllers or both could work for a game.OR USE THE PLAYSTATION MOVE WITH THE KEY BOARD LOL!!. I bet that anyone that owns a ps3 probably has a keyboard and mouse or has access to it. Also both are cheaper than a singal controller and may feel more comfortable than a controller to some people. This is just an idea/discussion!! so i would love to hear the from people about the negative side to this and also if you post a negative try to think of a solution for it! if you want your welcome to leave about more positves things that i didn't mention!!
title edited for clarity, for more information Please see. Also added labels to learn more about labels see here. Thanks GuardianBelle.
Re: keyboard/mouse compatibility with ps4
Nov 28, 2011
it is grossly unfair to pit controller users against kb&m users. kb&m will win everytime. its just too simple just to click on people.
so, developers for the ps4 would have to seperate the online rooms into controller rooms, and kb&m rooms. this equals more dev cost/higher game prices.
so i doubt it will ever happen.
people choose console gaming for the level playing field online.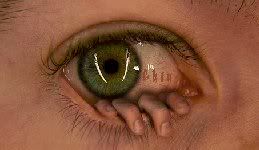 Re: keyboard/mouse compatibility with ps4
Nov 28, 2011
It's up to the individual developers to implement mouse and keyboard controls. Even so, I doubt some how that PC gamers, at least the ones I've encountered, will suddenly drop their PCs which they have poured countless sums of money into, and migrate to the next incarnation of the Playstation.
Re: keyboard/mouse compatibility with ps4
Dec 4, 2011
People choosing the console just for the level playing field online is kind of a inadequate reason, i think people chose consoles for a wide range of reasons which is to big a topic to get in to. Lol read more thorough next time!!!! "Game developers could make games compatible with only keyboard/mice or only controllers or both could work for a game.OR USE THE PLAYSTATION MOVE WITH THE KEY BOARD LOL!!. I bet that anyone that owns a ps3 probably has a keyboard and mouse or has access to it." ~quote~
Re: keyboard/mouse compatibility with ps4
Mar 9, 2013
I have to agree with RagingTiger here! I'm sick and tired of Sony not ever implementing a mouse and keyboard! Every person I've talked with since I've worked at GameStop in the past have always asked if Sony was ever going to implement a Mouse and Keyboard into their current consol? I was always telling them there are other peripherals you can buy to play with a mouse and keyboard but Sony never seemed to get around to adding in a mouse and keyboard to the current PlayStation 3 system.
If the problem is that it'll give current gamers that are used to playing with a mouse and keyboard better skills in the so called battlefield of game play then I'm all for that! As it stands now there is an extremely large community of players who are of all ages that are skilled at playing the Call of Duty or Battlefield franchises! Many people I've talked with at GameStop and online communities that have skills using mouse and keyboards are always left in the dark. They always seem to be frustrated with a PlayStation 3 controller while playing any of the current online FPS games.
As for myself I do prefer a PC when it comes to FPS games but I'd rather play a fighting, Adventure or RPG with a controller so this is why I bought a PS3/360! And it's always seemed that Sony/Microsoft have always closed the door on players that wish there was a mouse and keyboard for their current games systems.
Now PC's are great and are used for many other things besides gaming. However they have problem's of their own. One being when a game is released on a PC that company that made it doesn't have to publish the game to the market at 100 percent! Most of the time gamers have to play with glitches and errors in the games and I'm sure that y'all know this already. However with consoles, game companies strive to release their game content finished, yes sometimes a newly released game on a console gets a patch for the game right away, even in some cases the game is already patched before you put the disc into your console.
It isn't like the PC where gamers may have to wait upwards of a month until that game is patched! The other problem with gaming PC's is they always need upgrades to the software or most of the time it's the hardware that's the problem and I get this question asked the most: "What does it take to run this game on max settings?" With games like Battlefield 3, Crysis 3, Tomb Raider… yes I said Tomb Raider! Most of these people I speak with need a new GPU or new RAM or a new CPU to run the games and then I see them always look at the consoles and wish their PC's could run the games like a console does! With a console you don't need to worry about those things and this is why many players I know have decided to play more on a console and less on a PC because it can be very expensive to always stay on top with a PC in this current market. This is the top problem with gamers that I've talked with. They're tired of having to upgrade their current PC systems every six to eight months just to get games to run correctly. This is why I always see so many gamers buying a PS3/360 because it's not going to cost a thousand dollars to play this game! Yes the graphics aren't as amazing but gamers don't care about that part of having a consol but they do hate the fact they can't use their Mouse and Keyboard anymore! I always recommend gamers getting several different peripherals for the current consoles but in the end it's not always perfect with these current peripherals.
So in the end I just have to say DEAR SONY: Please implement a Mouse & Keyboard into your current and next-gen systems. PLEASE!!! Lots of PC gamers will love you for it and might just switch from PC's to the console MARKET!!!
Re: keyboard/mouse compatibility with ps4
[ Edited ]
Mar 13, 2013
I believe some gamers are good at this, others are good at that so it would be a smart choice of Sony if gamers can play with K/M along with other known controllers of course, would be real nice. For me? I still can't hold the stupid regular controller especially for shooting games, its awkward. Besides I agree with others here that the play station is better than PC when it comes to price, compatibility and consoles exclusive games. Sony added guns and maybe soon **bleep** touch screen control!!! And not yet that simple K/M **bleep**??!
Having the K/M would get gamers to play strategic games as well. Which became forgotten on consoles long ago.
Re: keyboard/mouse compatibility with ps4
[ Edited ]
Mar 13, 2013
---

RagingTiger6 wrote:


... also since PC doesn't get that many games,...

---
Dude, really?
PC gets more games than either of the major consoles.. That statement alone renders your entire post meritless.
Re: keyboard/mouse compatibility with ps4
Mar 25, 2013
It's not entirely unfair because they'll have a choice between keyboard and mouse, some people are actually really accurate with a controller
Re: keyboard/mouse compatibility with ps4
Mar 25, 2013
---

Malawk wrote:


I have to agree with RagingTiger here! I'm sick and tired of Sony not ever implementing a mouse and keyboard!

---
The PS3 fully supports mouse and keyboard. You can currently navigate the XMB with a Mouse, and you can use your keyboard to enter messages and such.
Sony has done their part.
It is up to the game developers as to whether they allow kb/m as a control device within their games. Dust514 fully supports mouse and keyboard. I believe Unreal Tournament also supports kb/m.
Re: keyboard/mouse compatibility with ps4
[ Edited ]
Jun 12, 2013
PC gamer here who also owns/owned all the consoles aside from the original Xbox and the WiiU.
First off "PC doesn't get that many games". Almost all of the games out now that come out on consoles also come out on PC as well as both PS and Xbox. While it's true there are a few exclusive games out on the consoles (Halo, God of war etc.) PC has many more, not to mention you can mod PC games which ends up creating things like DayZ. Left 4 Dead was also a mod for a game called Counter Strike: Source, which was a mod of the original Half Life (Gameception, I know right?) Why you might think PC's don't have many games is if you look in the PC section in places like GameStop, which nobody uses. PC gamers use Steam where we buy games at fractions of the cost of places like GameStop. There are also a lot of places like TekSyndicate that give even better deals on games at times. (Dishonored for $28, FarCry 3 for $27, etc)
Second, for the PC's cost too much comment. I herd this before and compleatly agree with it, "The cost between a console and a PC is not a fair comparison. If you own a console, you must also own a PC in todays world. So if you look at the big picture, you should also add in the cost of a computer into owning a console. Because of this it's more realistic and fair to compare the cost of GPU's and consoles instead of the whole computer." Everyone here is on a computer, and the cost of the computer and console together is most likely more than the cost of a gaming computer now adays. For the lay man a gaming computer cost no more than $1,000 and is generally around $600-$700 and can go as low as $300-400 and still have great frame rates at higher settings.
As for keyboard and mice for the PS4, I really fail to see why they haven't done this already. But, and thats a huge but. I realize not everyone plays like I do. I have my consoles except the Wii setup at my computer, and they play off my monitors instead of a TV. This could make it very hard for people sitting on their couch playing if they're forced to use a keyboard, but then again theres no need to force them to unless games like WoW release on console which require a TON of keys (upwards of 50).
If there was keyboard and mouse support for the PS4 it still would not be my main choice of gaming platform however. I wrote this in another forum talking about basically the same thing
"Another thing is I think PC's superiority in graphic's is irrelevant. I say this because graphic's are extreamly relative to when you're talking about them, and they are very subjective as to whats better. What I mean by this is they're not something that is timeless as a good game is, they're fleeting and in a few months there will be something better out and it won't matter. Half-Life is still a great series as is many other titles, and because something else out looks better doesn't detract from this at all.
What I think really makes the PC stand out from consoles is things like steam, as well as modding. Skyrim is a VERY good example of this. You can completely change your game's experience or simply change little small things that makes the game better for you. You can even add user made content to increase the games relevance. Something I find highly note worthy is Left 4 Dead was based on a mod for CS: S that valve saw and copied, and a lot of bug fixes and ideas are taken from user made mods and are put into the games updates/patches. So if it wasn't for the PC modding community, some games most likely wouldn't even existed. DayZ is another very good example of this. It's a mod for a game that has almost 1,700,000 players. To put that into prospective for our Xbox loving readers, that mod has more people playing it than total copies of FarCry 3 sold on Xbox in 2012. Because of this mods popularity, they made the creator of the mod lead dev, and are coming out with a stand-alone version of it.
Aside from mods, PCs can use whatever input device you want, and not only that, you have more options of devices than with consoles to make your gaming experience all the better. With PC you have literally every option on the market while with consoles you're limited to what works with what vendors offer for your brand of console. Because of their ability to use any type of input device PC's have more game types than consoles. While some RTS games are on console, none have really taken off due to the limitation of controllers. Pair this with MMOs and you've opened up a whole new world of possiblities for why PC's are better than consoles. PC's can also do things like eyefinity which makes your gaming experience even better.
Lastly, and while not always true. PC games get MUCH better support than console games do. This is because developers can pretty much do whatever they want. They're not limited by what Microsoft and Sony will let them do. TF2 is a glowing example of this and shows exactly why as long as console manufacturers choose to completely control your experience, you're the one getting left out."
This said I don't hate consoles as I own most of them as I said, but consoles are left out of a lot of content that simply isn't available due to lack of support. Hopefully with the new console (Yea not consoles, the Xone is most likely the last nail in the coffen for Microsoft) going X86, a lot of the extra stuff PC users get will bleed over into the games but until then I see no reason to make a console my main platform.