Reply
Topic Options
Mark Topic as New

Mark Topic as Read

Float this Topic for Current User

Bookmark

Subscribe
IFLATLINEI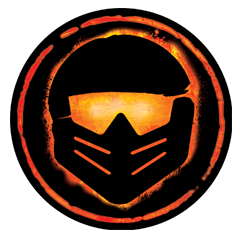 Offline
Re: What SONY can do for me for the PSN outage
Nice try but if the service was free that would mean the cost of running the service was free as well. Since this is not the case you have to ask where do they get the money to pay for the PSN service? Software. Its included in the price of the games you buy. There is zero doubt in this and I'm amazed as to how many of you don't understand that. With that being said I'm glad there's finally some progress and my hats off to Sony for working hard on getting this sorted out. BUT. I have some concerns. I feel like not being able to play online regardless of what happened was bogus. There should be a backup option of some sort. The LAN option still seen in some select games would be one way. This with software like XlinkKai would have allowed us to play online and wouldn't need any additional support. The games I'm playing right now don't have the LAN option. Offline was not going to cut it. Oh well not a huge issue but seriously I don't think it ever needs to be. I also want to feel like I (WE) matter. Throughout the whole downtime we waited and waited for info. I know they don't have to tell us everything but seriously we all know they could have done a better job informing their customers of the issue and the progress being made. If for nothing but maybe courtesy. Actions speak louder than words and I'm not talking about bowing your heads. Don't treat us like outsiders. At the end of the day everything's fine on my end. No harm no foul but that's not to say this hasn't changed things.
Re: What SONY can do for me for the PSN outage
Garyxyz851 wrote:

Free Service? I paid 500 just for my console and 1 controller, i pay 60 bucks plus tax making it 70 smackaroos a game, 60 dollars each controller, then i have to pay for Downloadable Content levels on top of that 70 smackaroos a game, levels that should have been part of the game TO BEGIN WITH. All this money i spend here on Playstation i could have bought a gaming PC that would have lasted just as long if not longer than my PS3, never have to worry about the service going down because it's straight from my internet provider, and also do anything a computer can do. Your gonna tell me it's a "free service"? Lol.
Actually it is a free service. You DON'T HAVE TOO buy another controller, you DON'T HAVE TOO buy DLC. Our PSN went down and everyone complained that they get can't get on the internet and blah blah and cried and said they were going to xbox because they couldn't wait. IT'S A FREE SERVICE TO PLAY ONLINE. Why would you pay 50 bucks a year to play online? It's stupid and a waste of money, Ic ould put that 50 bucks somewhere else and the 12 bucks you spend on DLC for Call of Duty Black Sucks I could put that money somewhere. Just because there's DLC doesn't mean you should GO OUT AND SPEND IT! Be a smart consumer. SONY made money of the kids who want to be like there friends who ask mommy and daddy for money. IT'S A FREE *** DAMN ******* ******* SERVICE TO PLAY ONLINE you do NOT NEED TO DOWNLOAD/BUY STUFF FROM THE PS3 STORE OR ANOTHER CONTROLLER. Which makes it free
United States Air Force
1970 Plymouth Barracuda 318 Convertible
1971 Plymouth Barracuda 340 w/Shaker
2004 Dodge Neon SRT-4 Stage 2