Reply
Topic Options
Mark Topic as New

Mark Topic as Read

Float this Topic for Current User

Bookmark

Subscribe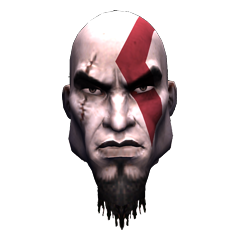 Offline
Re: What PS games have you enjoyed replaying?
Almost all the great PS3 exclusives I go back to from time to time and love it.
Resistance series, Heavenly Sword, Motorstorm series, Uncharted series, LAIR (One of my all time PS3 favorites), MGS4, etc.
Gonna get back into SOCOM 4 pretty soon once I catch up on my extensive backlog
Even lots of PS2 games I go back to all the time on my 60GB PS3.
Starwars Battlefront series is the latest one I been getting my kids into as they finally old enough and are just interested enough in Starwars for it to work out!
I really hope this gen Sony can provide great experiences like these that you cant get anywhere else.
It almost seems this gen will be all about mutiplatform games, the biggest games i am waiting for are Witcher 3 and Starwars Battlefront 3, both should be multiplatform.
Besides that there is really only Infamous but I cant play it yet anyways, I still need to replay Infamous 1 as evil, then play Infamous 2 as good and then as evil, I bet I wont be able to play Infamous SS until at least summer of 2015, that is if Playstation plus drys up a bit so i can catch up on this **bleep** backlog!!
Dont let us down this gen Sony, bring us another LAIR type game different then anything else out there and impress us with the tech like last gen.
Na13-31 wrote:
Finally, the structure of my question is that you would have to disprove every possible outcome to be correct and I would just have to have one that would likely be beneficial. That's statistically in my favor by quite a bit.
Re: What PS games have you enjoyed replaying?
Yeah I tend to agree with this... There are just too many games to try and get through and too little time.
I still go back to Infamous 2 though. Sometimes I dont want to make any progress in anything and just want to relax for 30-45minutes. Infamous just feels so good to control and explore the environmnent.
Highlighted
Re: What PS games have you enjoyed replaying?