Reply
Topic Options
Mark Topic as New

Mark Topic as Read

Float this Topic for Current User

Bookmark

Subscribe
We've come a long way! by Luis Torres (Playstation Community Spotlight Entree)
2 replies 947 views Edited Dec 15, 2012
Hello fellow gamers, My name is Luis Torres I am a 28 year old gamer
and this is my Playstation Community Spotlight Story.
It started when I first got my launch Playstation 3, me and a group of new Playstation 3 owners (heyitsgonzo, wizeguy22, R3bol2n, C_block_13, Fuego) gathered together in a chat room to talk about the future of Playstation 3 and how we could help mold it. We came up with an idea to start a website it wasn't big but it was our way of staying in contact with each other outside of our chat sessions. As the titles grew for the Playstation 3 we all found one game that would build a bond for us this game was WarHawk. We played for hours on end while chatting with each other about life, gaming, ext. We learned how to correspond with each other so well that we ended up signing up for the WarHawk Tournament we called our team the Broken Skulls. We worked hard throughout the tournament and our efforts were not in vain as we ended up with the Ceremonial knife and we were proud to have achieved it. Till this day we still get on warhawk to show off our shinny blades but this isn't the highlight of the story what is amazing is that we are all still friends and we have helped each other in life and in gaming Playstation 3 gains the credit for our friendship. Now we have the Playstation Vita making it easier for us to stay in contact with each other.
Thank You Playstation for everything!
You have helped people become friends from all over the world that would normally never meet because of the distance.
Welcoming Committee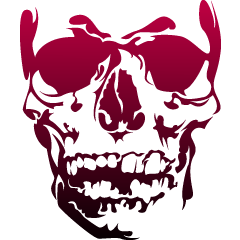 Registered: 09/13/2007
Offline
4403 posts
Re: We've come a long way! by Luis Torres (Playstation Community Spotlight Entree)
Dec 15, 2012
Congrats on winning the cermonial knife! Excellent achievement.
Have you and your friends been competing in "Starhawk"?
As friends get older and "life" gets in the way, I know how difficult it is to get together with people to play video games.
"You must make a friend of horror. Horror and moral terror are your friends. If they are not then they are enemies to be feared."

Highlighted
otic101
I Only Post Everything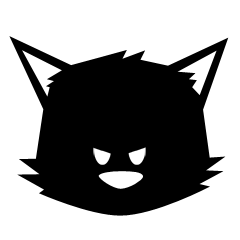 Registered: 12/20/2006
Offline
1010 posts
Re: We've come a long way! by Luis Torres (Playstation Community Spotlight Entree)
Dec 16, 2012
Sadly my playstation 3 died on me before I could try StarHawk, Hopefully Santa has seen my good deeds this year and I will see a Playstation 3 under the christmas tree this year to replace the launch console. There are so many Games that I have to catch up with.
Thank you HorrorGod for taking the time to read my story even if i don't get picked for Community Spotlight just the thought of a reader appreciating my experiance is well worth me sharing it.