Reply
Topic Options
Mark Topic as New

Mark Topic as Read

Float this Topic for Current User

Bookmark

Subscribe
Warning Do not repair PS3 60 GB (FAT) Model, Get a new one
2 replies 1722 views Edited Dec 18, 2012
Hey Guys,
I have been an avid supporter of Sony since the Playstation 1 era. I bought a PS2 as soon as it came out and preorderd a PSP and a Vita as soon as they were available for preorder. In 2008, I bought a 60GB PS3 CECHA01 Model through amazon. It was a used model but I purchased it because it was backwards compatible with PS2 games and there are plenty of PS2 games that I still replay to this day.
July of this year it completely died on me (YLOD). I knew it obviously wasn't under any warranty, but I called Sony to see how much it would cost to get them to fix it. They told me it was $129. Since I love the backwards compatibility, I had them fix it. I had no problem paying the $129. It was out of warranty and I wasn't even the original owner. They didn't really fix it. Instead they sent me a new 60GB model (I'm assuming it was refurbished).
The "repaired" unit came with a 90 day warranty. I have heard stories about the problems with the "Fat" models and knew that even this unit might only last me a couple more years. But I take good care of my consoles. I keep them in well ventilated areas and I make sure to clean out the detritus that develops around the ventilation ports. I also don't run them into the ground by playing too much. So I assumed at the minimum it would last a year. Well 92 days after I received the replacement unit, it too completely died on me. 2 days after the warranty. I called up Sony and they told me there was nothing they could do.
I'm not going to go on a tirade about how there is no such thing as Sony product loyalty anymore because they certainly are not going to be loyal to you. I'm just going to tell anyone out there whatever you do Do not get the older PS3 models fixed because it is at best a form of gambling where the odds are totally against you and at worst a way to buy a $129 dollar paper weight. I am not a wealthy man and the repair for the previous model was a good chunk of my yearly entertainment budget. I could have afforded getting a new slim model but I can't afford both.
Thank you for your time and please head my warning
Logical_Dolphin
PIayStation MVP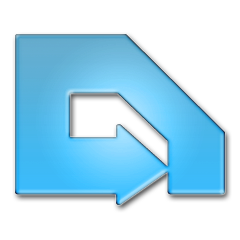 Registered: 07/14/2000
Offline
12905 posts
Re: Warning Do not repair PS3 60 GB (FAT) Model, Get a new one
Dec 18, 2012
Your story isn't surprising at all, I have seen it happen over and over.
The problem is that the "repair" technique Sony uses doesn't last as you know, but there is one that does. It is called reballing, and make the PS3 more YLOD resistant.
There is a company that does this called Endless Electronics. They can reball your PS3 for less than what Sony charged you, plus give you a 2 year warranty on their work.
If you want to learn more, I wrote a guide about this. The link to the guide is directly below:
Re: Warning Do not repair PS3 60 GB (FAT) Model, Get a new one
Dec 18, 2012
A smart person wouldn't let Sony touch it... they would let a 3rd party business like Endless Electronics fix it
We're all well aware that Sony's refurbs and repairs don't last long anyway....
Furiously Chaosing