Reply
Topic Options
Mark Topic as New

Mark Topic as Read

Float this Topic to the Top

Bookmark

Subscribe
Highlighted
WHY IS SONY IS DISRESPECTING & DISREGARDING PSPGO OWNERS & PSP USERS?
5 replies 25 views Edited Nov 4, 2011
I AM TYPING IN CAPS BECAUSE I AM ANGRY AND OUTRAGED BY SONY'S ULTIMATE DISRESPECT. I AM A VERY LOYAL SONY CUSTOMER, AND THAT GOES ALL THE WAY BACK TO THE FREAKIN' SONY WALKMAN. WHEN THE PS1 CAME OUT I BOUGHT IT, WHEN THE PS3 CAME OUT, I BOUGHT IT. WHEN PSP CAME OUT, I PICKED IT UP THE VERY 1ST DAY!!! AT FIRST I ENJOYED PSP UNTIL MY UMD COLLECTON BEGAN FALLING APART, SO I REPLACED IT WITH THE PSP GO AND I BEGAN DOWNLOADING THE GAMES FROM THE PLAYSTATION NETWORK. I COULDN'T HELP BUT NOTICE THAT SONY ALLOWS THIRD PARTY COMPANIES SUCH AS THQ, AND EA SPORTS, AND 2K SPORTS TO MAKE HORRIBLE VERSIONS OF PS3 GAMES FOR PSP. SMACKDOWN VS RAW'S PSP SERIES IS THE WORST. NO VOCAL COMMENTARY DURING MATCHES, AND A LOT OF THE VARIOUS FEATURES FROM THE CONSOLE VERSION ARE LEFT OUT. EA SPORTS AND 2K SPORTS ARE DEVELOPING LAZY VERSIONS OF MADDEN AND NBA, AND MLB AND THEY ARE STRICTLY DOING ADHOC MULTIPLAY WITH NO INFRASTRUCTURE OF ROSTER UPDATES.
IF THAT ISN'T LAZY ENOUGH, I WALK INTO A LOCAL VIDEOSTORE, PICK ANY ONE, AND YOU SEE PSP UMD GAMES ARE BEING SOLD BRAND NEW FOR 19.99-24.99, WHOLE PSP GO OWNERS LIKE ME ARE FORCED TO PAY FULL PRICE 39.99 ON THE PLAYSTATION NETWORK. IT'S BAD ENOUGH THAT SONY RIPPED US OFF BY CREATING ANOTHER PRODUCT THAT WAS EXPENSIVE FOR NO REASON (I SHOULD'VE KNOWN BETTER, I BOUGHT THE PS2 HARD DRIVE) THEY FORCED US TO BUY NEW ACCESSORIES BECAUSE THE OLD PSP CABLES WEREN'T COMPATIBLE, THEN THEY DISCONTINUED IT, AND YOU THINK THEY WOULD'VE HANDLED US WITH A LITTLE MORE CARE AND APPRECIATION BUT THEY DIDN'T. THE ONLY TIME SONY TRIED TO HAVE A HEART WAS WITH THAT BOGUS WELCOME BACK PACKAGE AFTER THE OUTAGE.
WE NEED TO STAND UP FOR OURSELVES AND LET SONY KNOW WE WON'T TOLERATE IT ANYMORE FRO THEM, WE NEED TO FORCE SONY TO TREAT PSP USERS WITH RESPECT AND STOP LETTING THEM SHOVE CRAPPY CONSOLE REMAKES DOWN OUR THROATS. LOWER PRICES ON DOWNLOADABLE PSP GAMES TO THE SAME PRICES YOUSET FOR THE PSP UMD GAMES. THERE IS NO EXCUSE BECAUSE UMD'S COST MORE TO MAKE!!! FORCE EA SPORTS AND 2K SPORTS TO BRING BACK ROSTER UPDATES AND TRUE INFRASTRUCTURE MULTIPLAY BACK TO THEIR PSP GAME VERSION, AND RESPECT THE HARD EARNED DOLLARS WE SPEND ON SONY PRODUCTS.
IF SONY DOESN'T IMPROVE, I WILL GIVE MY PSPGO AND PS3 AWAY AND BUY AN XBOX360, AND A 4TH GENERATION IPOD TOUCH. MAYBE THEN SONY WILL STOP FUMBLING THE BALL, MISTREATING CUSTOMERS.
MY NAME IS GREG CARR MY TAG IS DROFPMDAWN
I DON'T LIKE SONY RIPPING ME OFF.
Re: WHY IS SONY IS DISRESPECTING & DISREGARDING PSPGO OWNERS & PSP USERS?
Nov 4, 2011
markburleson85
Hekseville Citizen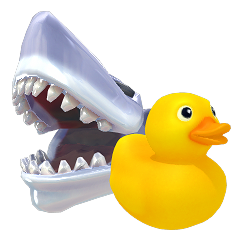 Registered: 09/24/2003
Offline
298 posts
Re: WHY IS SONY IS DISRESPECTING & DISREGARDING PSPGO OWNERS & PSP USERS?
Nov 4, 2011
LOUD NOISES!!!
- Brick, Anchorman
I Only Post Everything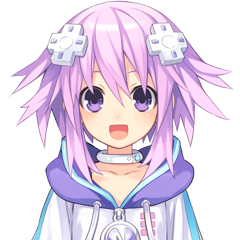 Registered: 07/05/2008
Offline
1250 posts
Re: WHY IS SONY IS DISRESPECTING & DISREGARDING PSPGO OWNERS & PSP USERS?
Nov 5, 2011
Nice rant, but you would have received a little more respect and probably more responses if you would have turned off the CAPS-LOCK after the first sentence. We get that you are pissed.
The reality is that Sony is not going to change, at least not in the immediate future, their pricing structures for digital vs physical media. Plenty of folks, myself included, have argued, without CAPS-LOCK mind you, that this practice does more or less suck. When Sony does finally make some changes, it will be without consideration to your CAPS-LOCK msg.
So, let us know if and when you are giving away your PS3 and PSP-go because Christmas is around the corner, and I can find some needy children that would love to have such a great gift.
jcalvert
www.calvertgames.com

Re: WHY IS SONY IS DISRESPECTING & DISREGARDING PSPGO OWNERS & PSP USERS?
Nov 5, 2011
I can empathize with him on this, I'm angry about it too. But what the others said is most likely true.... A big corporation like Sony isn't gunna listen to the people about what its doing, no matter how badly the community disagrees with its decision. They're gunna continue doing what makes them get the most profit.