Reply
Topic Options
Mark Topic as New

Mark Topic as Read

Float this Topic for Current User

Bookmark

Subscribe
Vita at TGS Thread
[ Edited ]
1 replies 194 views Edited Sep 18, 2012
There have been some new on the INTERWEB that at this year TGS, there will be 25 PS3 games and 19 Vita games. The PS3 list is impressive though there is no The Last Guardian, but I digress, we're talking about Vita games here:
1. Malicious Rebirth
An Enhance Port of an old PS3 game with new feature and add-on, this will be PSN Exclusive, I'm not sure how they would localize this, PS3 version is still Japan Only, and this game look TOO GOOD to be a PSN Exclusive, it should be full retail. Anyway, there is no trailer yet, but for the mean time I will post the PS3 Trailer, and will edit it should the Vita trailer come along:

2. Picotto Knight
From the same studio that give us Ragnarok Oddessy. Picotto Knight is a Online Action RPG with Side Scrolling elements. The game will feature 4 on 4 Co-op with MASSIVE 2000 parts Character customization and 20 Class to choose from, and will support a Friendship and Party Builder system that use the Party and Near App. So far from what I read from the trailer, you can transfer or trade or exchange your gear via the Party App
Think of it as Patapon without the rthym and more on social system and friend making
From rumor, it may be A FREE TO PLAY ONLINE GAME with cash shops
3
. Sakurasou no Pet na Kanojo
A visual novel game base on a popular Japanese Manga:

4. Fate/Stay Night [Realta Nua]
Visual Novel port of a PC game with no hentai scene, skip.

5. Legend of Heroes Zeri no Kiseki Evolution
A HD remake of a PSP game with enhance feature, PSP version was never localized, so yeah, too bad for you American

6. Street Fighter x Tekken
Well of course duh, Capcom want to make money selling port and SUPER TURBO ULTIMATE ARCADE edition of game that was 5 months old for another system
7. Atelier Totori Plus
FInally a good Atelier RPG game, I hope Atlus or Exseed pick this up

8. Nobunaga no Yabou with Powerup Kit
Sorry Nobunaga, I have enough with your game already

9. Silent Hill Book of Memories
Finally

10. DJ Max Technika Tune

11.Phantasy Star Online 2
Best new yet, we're going to see a working Vita version

12. Soul Sacrifice
YESSSSSSSSS
13. LittleBigPlanet PS Vita
While US and EU get this game early, my people from Japan need to wait another month to pick this up, thus we will show the trailer for the Japanese version at TGS

14. PlayStation All Stars Battle Royal
More Character

15. Sound Shape
Same as LBPVita above

16. Earth Defense Forces 3 Portable
A Port

17. Ys Celceta Sea of Trees
YAY

18. Assassin's Creed III Lady Liberty ( aka Liberation)
Not sure if the trailer will be new, or just an old one with Japanese text

19. Little Battler eXperience W
Monster Hunter meet Gundam, shut up CAPCOM, go suck Nintendo behind, we have this game, which look better than Monster Hunter anyway. It's not a Hunter type game, but you have the traditional, go kill something, bring back loot and make a new weapon system

So that is all the info I could gather, some of them maybe old, 2 of them may confuse you, so think first before posting, Little Big Planet and Sound Shape isn't avaiable for Japanese yet, so they add them to the list, It's Tokyo Game Show, not America Game Show. Anyway, I will gather all of the newer new this evening once the conference and trailer have been shown, I miss my home land Japan so much
, wish I could attend this year TGS......
I love Adam Levine
"One more ******* Love song and I well be sick......"
Highlighted
Uncharted Territory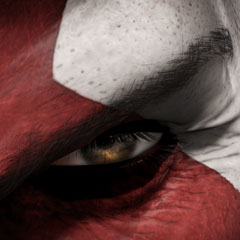 Registered: 04/22/2012
Offline
1532 posts
Sep 18, 2012
Man this line up sure is lacking, I guess we will see more when the conference is out this evening
I love Adam Levine
"One more ******* Love song and I well be sick......"