Reply
Topic Options
Mark Topic as New

Mark Topic as Read

Float this Topic for Current User

Bookmark

Subscribe
Highlighted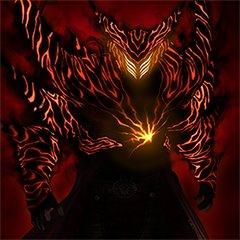 Offline
Re: Vita Wallpaper Compression D:
I've noticed it too. I have each page set as a wallpaper from Adventure Time and the Vita downscales each one so that it's kinda blotchy. But I can live with that. What I can't live with is the lack of .gif support. My PSP couldn't do it, and I let it slide, but every smartphone now can do it so I don't think there's a good excuse for the Vita to not be able to play them. Eh.
How about some Classy Plastic Lumber?
Re: Vita Wallpaper Compression D:
the vita is 960x544 anything higher than will auto compress. i convert movies and upload them online for vita.
also it plays 1280P if its 1280x540 lol
anyway what you can do is change the picture resolution before you try to set it.
<script src="http://www.gmodules.com/ig/ifr?url=http://www.google.com/ig/modules/youtube.xml&up_channel=PSVITAGAMES22&synd=open&w=320&h=390&title=&border=%23ffffff%7C3px%2C1px+solid+%23999999&output=js"></script>
Re: Vita Wallpaper Compression D:
All of my wallpapers that I make are in the perfect size, and I don't see why it would need to have limited space. I mean, I think it would be good if they could just load the image directly from the PSVita memory card (optional) so it could be displayed in a much higher quality.
Re: Vita Wallpaper Compression D:
I don't see why this doesn't bother anyone else. The Vita boasts having tremendous power but it can't display images in the highest quality for just a background wall paper. It's such an easy fix that Sony could make.
Re: Vita Wallpaper Compression D:
Post your suggestion on the ShareBlog and come back and give us a link to vote you up so this may be brought to Sony's attention. My guess is this was probably deliberately set this way to preserve RAM when cacheing all your wallpapers. The part about the blinking backgroung when shifting pages should be an easy fix for the future. But you can't expect to post your complaints and see an update the next morning or something.
____________________
Studies show it is humanly impossible to play through all online content in LittleBigPlanet in a single lifetime on Earth.

Don't Forget to Play [Persona 4 Golden] Every Night Before Bed.