Reply
Topic Options
Mark Topic as New

Mark Topic as Read

Float this Topic for Current User

Bookmark

Subscribe
Highlighted
Vita - The Parents Nightmare - Disgusted At Sony Once Again
60 replies 1594 views Edited Dec 6, 2012
Well, another consumer nightmare from Sony.
DO NOT BUY PSN DIGITAL GAMES FOR THE VITA!
I first purchased a Vita for my son's birthday several months back. Since my initial purchase, I have purchased multiple PSN digital games. I chose to purchase digital games versus the physical memory stick versions for two primary reasons, to prevent loss and damage from swapping, and mainly because I planned to purchase a second for my daughter's birthday at a later date and she would have a great game library.
Sony has misled the consumer with the terms of the purchase agreement. Please understand that I have purchased various PS3 games on the PSN and have the activated on TWO PS3's. PSN digital games work out great for my children as I purchase one game and they can each sign-in with individual PSN accounts and obtain trophies for purchased games as well as challenge each other with multiplayer games. This is not the case for the Vita. The PS Vita terms of use state that I am allowed to activate "2" vitas my account which is very misleading to the consumer.
I just purchased a second Vita for my daughter on her birthday. She was very excited to get the Vita as I have been purchasing multiple games over the past several months on the PSN. My daughter has been counting down the days to get her PS Vita so that she can finally play purchased PSN games like, Need For Speed, Uncharted, and Assassins Creed. However, considering my son has been using the primary account which the games were purchased and collecting trophies for the user ID on his own PS VIta, my daughter cannot play the games with her user ID to obtain trophies although I am allowed to activate a second PS Vita. Although my purchase contract allows me to use the games on 2 PS Vitas, my daughter and son cannot get trophies for the games which I have purchased. I can only download and activate the games from the primary account which I purchased the games with. This basically means that both PS Vitas can only be signed in and activated with the same (and only one) PSN ID.
One PSN ID is absurd. One PSN ID does not make sense. I have purchased a second PS Vita and none of the games can be used between my two children and the PS Vita's unless one ID is signed into both portable consoles. This means my son and daughter cannot each get their own trophies for games which I have purchased. Now my two children are fighting over Assassins Creed saying, "you better not get my trophies" while the other is arguing that I can even get trophies because the other already collected them.
Please understand that if I would have purchased actual memory stick versions of each game, my children would be able to swap them out with each other and enjoy all the games which I have purchased. Now I am forced to stop buying all PS Vita games from the PSN and take my business to a retailer, or simply return the Vita as she cannot play games with her ID.
PLEASE ANSWER, why the heck am I told that I can activate each game on two PS Vita systems if they can only be activated on one ID? This doesn't make sense!!! What good is one ID with 2 systems? Why the heck does one ID even need 2 PS Vitas if you can't even be logged in at the same time?
Thank you Sony for ruining the holidays and smashing the dreams of my daughter.
I did not have this problem when they both had PSP's. I could purchase one game and both children could use the game.
Logical_Dolphin
PIayStation MVP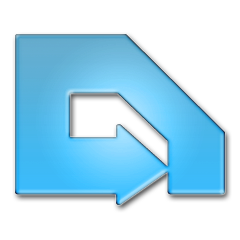 Registered: 07/14/2000
Offline
12905 posts
Re: Vita - The Parents Nightmare - Disgusted At Sony Once Again
Dec 6, 2012
I fully understand your concerns. I assuming that Sony has resorted to this measure since the PSP has been hacked and exploited, and Sony wanted to make sure the same thing didn't happen to the Vita.
Hopefully Sony will allow for the Vita to have subaccounts like the PS3, so you can have both your children play your digital content under their own accounts. You go the PlayStation Blog,Share and make that suggestion, that way Sony employees will see it...
Re: Vita - The Parents Nightmare - Disgusted At Sony Once Again
Dec 6, 2012
Re: Vita - The Parents Nightmare - Disgusted At Sony Once Again
Dec 6, 2012
Thank you for your understanding.
Hacking and exploiting the PSP has nothing to do with 2 PSN ID's being allowed to be signed into 2 PS Vitas which are allowed to be activated according to the PSN TOS.
Again, the legitimate user who has spent money is the one that suffers.
This is just corporate greed. This does not prevent me from purchasing the physical version of the game which can be used on 2 separate accounts and also allows me to "re-sell" the game after finished.
Sony fails again... more money lost for them...
Re: Vita - The Parents Nightmare - Disgusted At Sony Once Again
Dec 6, 2012
Glaciiusx25: That's the problem, I can download and activate the game, but the account used to purchase the game also has trophy awards associated to the purchase account. Therefore, 2 activated" allotment only allows one user... Why the heck would one user want to PS Vitas.... You both my children should be able to play the games which I have purchased. If I would have purchased the physical memory stick version, both user ID could play the game and collect trophies.
DO NOT BUT DIGITAL VITA GAMES...
Anyway, I will now but form the retailers and simply resell the games when finished.... Loss for Sony over stupidity...
Re: Vita - The Parents Nightmare - Disgusted At Sony Once Again
Dec 6, 2012
Re: Vita - The Parents Nightmare - Disgusted At Sony Once Again
Dec 6, 2012
Losing or breaking a Vita does not force you to have 2 Vitas activated. You can simply deactivate the lost or broken PS Vita on the SEN website or calling calling customer support. No need for 2 active devices on one account... 2 PS Vitas can even be logged in at the same time. You can never play multiplayer against your second activated PS Vita.
Visit, login, and select manage devices from the account menu.
http://www.sonyentertainmentnetwork.com/home/
Re: Vita - The Parents Nightmare - Disgusted At Sony Once Again
Dec 6, 2012
Here is another big complaint...
I am a PS + subscriber...
I have a PS+ account which allows me to download games on the PS3 and both children can enjoy playing them and collecting trophoies with each oif their ID... NOT THE CASE FOR THE PS VITA... I HAVE TO PURCHASE ANOTHER PS+ SUBSCRIPTION FOR THEM TO COLLECT TROPHIES ON EACH OF THEIR PS VITA'S WHICH HAVE A 2 PORATABLE SYSTEM ACTIVATION ALLOTMENT!!!
Absurd! Again, more inconsistencies with Sony.
Re: Vita - The Parents Nightmare - Disgusted At Sony Once Again
Dec 6, 2012
I'm not sure how this is a surprise unless you did absolutely zero research before making your purchases on how the PSN and vita's work. You bought a game with PSN ID 1, then logged into PS VITA 2 with PSN ID 2, and wonder why you can't play games with PSN ID 1. The games you bought for ID 1 are strictly for ID 1, and cannot be shared with ID 2. You want two accounts. but only to pay for content once. You can activate both vitas under PSN ID 1, but instead you chose to activate it under PSN ID 2. Each account has different content.
Yes, it's not ideal, it's not perfect, but it's what sony has been forced to do to prevent rampant piracy. How do you think developers responded to Sony after games were rampantly pirated on the psp? Sony didn't lose money on pirated games, developers did. And they went to sony with "do something or we won't develop for your console".
And it doesn't thrill me either. I have a launch vita, and both of my daughters are getting vita's for xmas with 32gb memory cards. I'm making them each their own master accounts and realize that I'll have to buy each game twice. I've also read extensively on what the rules would be prior to making purchases. I have 2 PS3's on my account, 2 psp-go's, and my vita. Their vita's will not be added to my account because I want them to have their own content and not suffer restrictions, as I'm planning on it being a 5 year console for them, similarly to how they got 3 years out of their psp-go's.
basically, if you didn't read the rules, and are **bleep**, to bad. Sony didn't hide the information, they said "this is how it's going to be." and then they did exactly that. No surprises.
PS3 20gb with 120gb hd *** PS3 40gb *** PS3 80gb *** Ps Vita 3g *** 2x Ps Vita wifi *** 2x White PSP-Go
Re: Vita - The Parents Nightmare - Disgusted At Sony Once Again
[ Edited ]
Dec 6, 2012
Even with retail cards on Vita, if its been used previously, then you'll get a warning that trophies are not enabled for this game because the game has already been activited. There are workarounds (just delete the bubble from your homescreen, remove the cart, and re-insert), but it's the same for retail as it is for digital.
But I guess the way SONY looks at it is that each copy of the game is an invdividual license for the software, so each kid would need to buy the game. I guess Apple handles htis better because trophies are linked to your Game Center ID and purchases to your Apple ID – I don't think SONY disambiguates, at least not on the Vita. What you're describing is user accounts on the PS3 which I don't think would make sense on a Vita...
Well it sounds like something that should be fixed, but probably not a top priority. It appears there's a lot of missing ubiquity between the PS3 experience and Vita...