Reply
Topic Options
Mark Topic as New

Mark Topic as Read

Float this Topic for Current User

Bookmark

Subscribe
Highlighted
Vita Remote Play Question
7 replies 113 views Edited Feb 22, 2012
Re: Vita Remote Play Question
Feb 22, 2012
Currently there are only a couple games that take advantage of the cross play feature remote play works i think your refering to cross play.Remote play is where you can access ur system on ur video and look at any media on it.Cross play is a game u can play on the ps3 and pick up on ur vita or play against others on vita or ps3.They released a couple games that take advantage of this with the vitas launch and ur friends can buy them in the ps store.
I Only Post Everything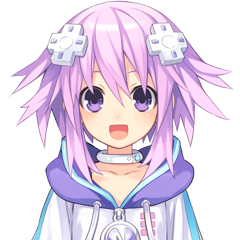 Registered: 07/05/2008
Offline
1250 posts
Re: Vita Remote Play Question
Feb 23, 2012
Remote Play is very limited at this point ...
I experimented some with download games, and found that PSOne Classics (specifically Final Fantasy V), PixelJunk Monsters, PixelJunk Shooter (but not the sequel), and High Stakes Bowling all played successfully.

There are probably others as well, but I don't own them, and I have not attempted to start throwing in every PS3 (disk) game that I own to see if any of those will work.
As Poozilla024 said, if you are talking about Cross Play, that is also limited. The official'ish blog mentions a few of the games with this feature.
jcalvert
www.calvertgames.com

Re: Vita Remote Play Question
Feb 23, 2012
Thanks for asking. I'm very interested in this as well. I have 4 small children and oddly enough I am the only gamer in the house. I have so many awesome PS3 titles that I haven't even been able to touch due to family obligations. We have plenty of televisions in the house and I have game systems in several of the rooms, but it doesn't feel right to sit in one of them alone and just play games. With that said, The idea that I could sit on the couch with my children while they watch Spongebob and actually play my PS3 games is AWESOME! For Christmas my wife picked me up Rage, Uncharted 3, MW3, Battlefield 3, Resistance 3, Batman Arkum City as well as several older titles I hadn't yet had the opportunity to play like KZ3, Borderlands and Red Faction Armageddon. So I am quite behind in my gaming... with that said, I picked up my Vita yesterday and grabbed a handful of games (Uncharted, Ninja Gaiden, Mod Nation Racers, Little Deviants) which are all great I'm sure, but I'd really like to get to play some of my PS3 games. Last night, I set up my Vita for remote play and tested every game listed here and more, and none worked. In one of the trailers I saw for the Vita, they showed KZ3 being played so I was disappointed when it would not. Any information as to when this feature will be available is greatly appreciated.
Re: Vita Remote Play Question
Feb 23, 2012
I wasn't able to get any of my PS3 games to work with remote play. The list includes:
-Dragon Age: Origins
-Dragon Age: Awakening
-Dragon Age 2
-Assassins Creed
-Little Big Planet
-Little Big Planet 2
-Dark Souls
-Demon's Souls
-Uncharted
I was disappointed but I'm sure support will come around.
Is your name Hadouken? Because you look down-right fierce!
Uncharted Territory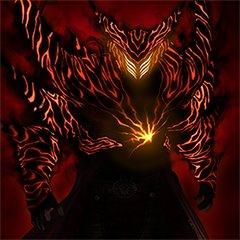 Registered: 12/10/2009
Offline
2011 posts
Uncharted Territory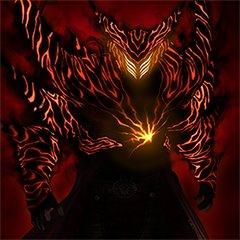 Registered: 12/10/2009
Offline
2011 posts
Re: Vita Remote Play Question
Feb 23, 2012
RemotePlay will most likely NEVER work for all / most ps3 games. I dont think sony ever said it would. That was just an internet rumor.
It would have been cool but it will not happen. I am sorry if you purchased the vita just to do this. I would be willing to take it off your hands for a fair price.