Reply
Topic Options
Mark Topic as New

Mark Topic as Read

Float this Topic to the Top

Bookmark

Subscribe
Highlighted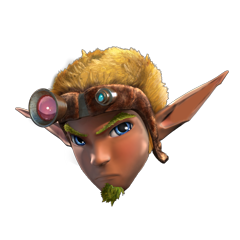 By: xXSynsWinsXx
First Son
1 posts
Find more conversations like this:
27 replies 298 views Edited Jul 25, 2014
So who else loves their vita?
Talk to me about which games you guys are playing and give me a review very interested in picking up new titles.
added label -FluffyKitty_0256
Lombax Warrior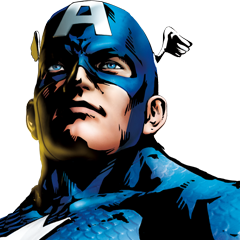 Registered: 11/21/2010
Offline
250 posts
Apr 7, 2012
i love my VITA.. way more than i expected and have been very pleased so far.. as time goes and more updates and software is released, ill be even more happy..
the games i currently own are great in each their own way. my list is from most played to least played but doesnt reflect on the quality of the game.. i play based on mindsets.
1. Rayman Origins. (who doesnt love a gorgeous side scroller adventure game thats quite challenging)
2. Unit 13 (a fun tactical shooter that requires skill and tactics)
3. MLB 12 ( the most impressive of my games, also very challenging and deep)
4. UMVC3 ( a great fighting game)
5. Super Stardust Delta (just got this one finally, from the 3g bundle, and its pretty fun and uses the touchscreen and tilt quite well)
6. Tales from Space: Mutant Blobs Attack (great rayman like game for dirt cheap off the PSN)
7. Ninja Gaiden Sigma (good game, VERY HARD and challenging, could be better but still a great game)
8. Motorstorm RC (good fun free game with great RC physics just kinda hard as hell as you progress, but ey its free lol)
9. Uncharted:GA (great game but not much replay value once you beat it until you go again for 2nds)
just my opinion and short reasons why. Im waiting for Mortal Kombat and Resistance next month. then LBP and maybe Gravity Rush in june.
Apr 7, 2012
I'm Danny. I love my Vita. I'm from Russia.
Already get Lumines - very nice music... very nice and beautiful. It's just like a narcotic: get vita lumines in hands and get in new world for some hours.
Escape plan - very interesting.
Apr 9, 2012
Uncharted GA: Loved this game, finished it three times in a couple of weeks. It was the reason I bought a Vita. I even enjoyed the much malighned touch screen features in this one. Definately worth the purchase!
Super Stardust: Want to love this but don't. Unless you love twin stick shooters, avoid this one or at least try the demo first. I didn't demo it, now stuck with this game. I just don't get it and can't get into it.
Hot Shots Golf: Great time sink if you're looking for a fun and frivolous golfing experience. If you've played HSG in the past you'll feel right at home. Online lobby system is a bit weird (remind me of DOA Ultimate on Xbox1).
Dynasty Warriors Next: Lots of content, great graphics, fun button masher (to me anyway). Seems like they crammed the kitchen sink in this one. Lots of little things to do between skirmishes. No online multi. Just ADHOC. Would have been even better with online play. Gonna be milking this one for a long time.
Dungeon Hunter Alliance: one of my favourite launch titles, great online 4 player multiplayer, decent graphics, slightly overpriced (but worth it to me based on time spent on the game alone), but I probably play this game the most out of the ones I got. Addictive, cooperative, fun in both long and short spurts.
Unit 13: Really challenging but very enjoyable in short spurts. Online coop is good when you have a good partner and a solid WiFi connection. Just make sure once you're in a game with someone you don't pause or exit you'll crash and need to reboot. This game could have been great, but it is certainly good.
Hustle Kings: more challenging than I expected, I mostly play exhibition games in short bursts while commuting. It's pool with touch screen controls, what else is there to say.
About a Blob: Solid fun platformer especially for the price. Great value, fun game.
Wipeout: I LOVE the Wipeouts you either love futuristic hover racing or you don't. Fairly challenging, great music and visuals. If you've loved Wipeout in the past you'll probably love this one.
Army Corps of Hell: I like this one in short bursts. A couple of levels here and there. Very repetitive but think of it in terms of a puzzle game instead of an action game and you'll be able to look at it with the right kinda eyes. Pikmin meets Overlord minus a story is an accurate good tg line for this one. I'd definately try the demo first as this one might disappoint.
Lemme knojw if you need any further clarification.
Jul 25, 2014
Still love my Vita even tho people have given up on it. It's grown on me and I feel the games are only getting better. Boarderlands 2 is great and is not that much different from the console version. The God of War collection was also a great buy. Both are excellent on-the-go games that are addictive.
Uncharted Territory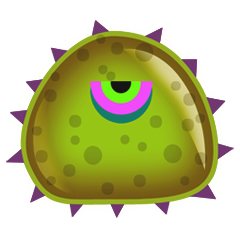 Registered: 02/17/2012
Offline
1564 posts
Jul 25, 2014
---

VorxDargo wrote:


i mostly use my Vita for old gen games, PS1, PS2, PSP and four PSV games:

Playstation all Stars.

Final Fantasy X HD

Dead Nation

Toro Friend Network

other then those four its mosly just old RPG games. i love being able to take my fav games with me everywhere.

---
you can do that with the PSP