Reply
Topic Options
Mark Topic as New

Mark Topic as Read

Float this Topic for Current User

Bookmark

Subscribe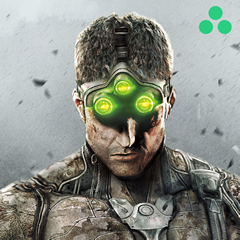 Offline
Why is it that every time somebody brings this up, there's always people there to crap all over the idea? "If you didn't want the trophies, you shouldn't have played the game, etc." That implies that people can know how much they like a game before ever loading it up. Have you ever heard the expression, "better to have it and not need it than to need it and not have it"? Of course, nobody NEEDS to delete trophies. But with the current setup, people who want to delete trophies are S.O.L. Conversely, if we COULD delete trophies, people who didn't want to... would not be affected in the slightest. So if you don't care about deleting trophies, why should it matter to you AT ALL if other people want the option?

I have a handful of games on my trophy list at 0-5% completion, and these are games I've never played and indeed have never even OWNED. How is this possible, you ask? Because a friend of mine (who obviously doesn't give two craps about trophies) spent the night at my house, woke up before me, and decided to play a few of his own games he had with him on my account. Now I realize that's probably not a very common situation, but it DOES prove that you can have trophies/games on your list without ever touching them. I do, I'm sure many others do as well.

And of course, many naysayers will point out that trophies (and yes, video games in general) are trivial. "Why should anyone care what their trophy list looks like?" Well for the same reason ANYONE does ANY recreational activity EVER: because it's what they want. Why do you need a better answer than that? Roller coasters are trivial, too. Does that mean we should just stop making/riding them? Of course not, and for no better reason than WE WANT TO. Just because YOU may not want to doesn't mean you have to rain on everyone else's parade, it has NO EFFECT ON YOU.

But what really grinds my gears about this whole topic is that I have yet to see one legitimate reason why deleting trophies isn't an option. Would it screw up the PSN somehow? Would the sheer amount of programming and coding not be cost effective? Would it totally throw off some giant stat-tracker Sony has locked up in a back room somewhere? Well OK, fine, those are all valid reasons, but TELL US. Don't just say "no, you can't do that", give us a good reason WHY we can't do it. I'll bet most of the people who complain about this (myself included) would drop the subject entirely if we just had some kind of explanation for it. Maybe they HAVE explained it, but the actual articles and interviews are buried under a mountain of posts like this one, I don't know for sure. All I'm asking is for somebody who DOES know for sure to speak up and put this issue to rest.

Thus concludes my senior thesis. Have an A1 day.