Reply
Topic Options
Mark Topic as New

Mark Topic as Read

Float this Topic for Current User

Bookmark

Subscribe
Highlighted
9 replies 316 views Edited Dec 30, 2012
Is this game still worth playing? Is there alot of people still play it, If so how many.
Dec 30, 2012
---

iiBolTzHD wrote:


Is this game still worth playing? Is there alot of people still play it, If so how many.

---
I would say yes, yes to the two questions, how many, lol, no idea!

Customer Service Available Mon-Fri 8am - 8pm
General Enquires - 1-800-345-SONY (7669)
Account & Billing Support -1-877-971-SONY (7669)

Live Chat Available Mon-Sat 6am-10pm PST & Sun 6am-8pm - LiveChat
Dec 31, 2012
not to mention the single player is awesome!
Dec 31, 2012
The community is pretty active and the single player alone is worth it. Go for it!
Jan 21, 2013
The game was never worth playing, it's nothing more than a string of boring climbing sequences, draped together with an unoriginal plot, irritatingly poor dialogue, a tendency to shove pretty backgrounds down your throat in the hopes you'll overlook how **bleep** the game (and I use that term loosely) actually is, and a lovely spattering of mass-murder to fill in the empty spaces.
Possibly one of the worst games ever made; only beaten by its predecessors.
Last Guardian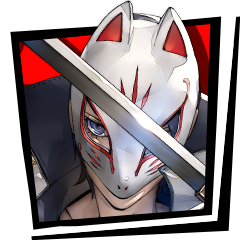 Registered: 09/02/2007
Offline
9438 posts
Jan 21, 2013
Of the 3 I wasn't as big a fan of this as the first 2. Played through countless times in 2 on story mode and loved the co-op online. After playing 2, the story in 3 was kinda a let down but the online can still be fun. Seems like a pretty dedicated community though and I got mopped up quick playing competitive modes. The co-op in 3 is fun, but the mode that rotates survival/gold rush/siege gets repetitive and boring fast.

Jan 22, 2013
I played the second and hated it, that's true, but thren everyone started saying number 3 was great so I thought, "Hey, they must have given it a complete revamp for it to even be 'ok', I might as well give it a go", yet it turned out all they'd done is make the shiny backgrounds a bit more shiny. I never played the first, and I'll never play any more that will inevitable emerge out og Naughty Dogs' arse over the coming years, but that doesn't change the fact that I wasted hours of my life of those pieces of dross.
If you can explain to me why anyone likes the game,I'd really appreciate it.
Feb 23, 2013
I'd recommend buying it; I rented it back in November/December 2011 for a week, completed it and enjoyed it, then returned it. I was at GAME (in the UK) last week and found it for £7.50, I also bought the 2nd one (which I used to have) and the first one (which I'd never played) and I'm very glad I did, Uncharted is one of the best exclusives on the PS3 with out a shadow of a doubt and Uncharted 3 is no exception, even though I personally think the 2nd one is the best.