Reply
Topic Options
Mark Topic as New

Mark Topic as Read

Float this Topic for Current User

Bookmark

Subscribe
Highlighted
Try to be critical of the Vita
26 replies 25 views Edited Nov 29, 2011
For discussion purposes If you could find one thing wrong that might turn you off from the Vita what will it be? For me I think it will be the "low" battery life but its not like I'll be away from home for a while. I also don't think that I'll bring it with me that much unless if its for a long period of time. Probably the 2nd would be not as many original titles (just trying to come up with another answer for why not to buy) Vita only as (that I'm aware of) six original titles Little Deviants, Ruin, Gravity Rush, Sound Shapes, Reality Fighters, and Escape Plan. I think that's a good mix anyway but for a launch like this I think there should be more that says this is what the Vita can do and we don't need old IP's such as Uncharted and Resistance to be successful.
Incagneto
Uncharted Territory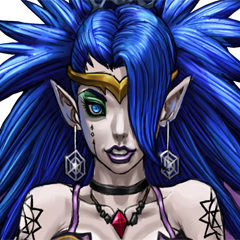 Registered: 04/09/2010
Offline
2090 posts
Re: Try to be critical of the Vita
Nov 29, 2011
for me it is the memory card prices. are alittle high with no memory card coming with the ps vita. just like how the psp did not come with one.
not having the ability to play ps one game at launch. I was hoping to play some resident evil 1,2,3 , also dino crisis and parasite eve 1,2. No new horrior Ip. no flash on the web browser at least at launch anyway. how playstation suite will not be out of beta when the ps vita comes out. for me thats all I can think of but none of this will make me stop from buying the ps vita.
Most of this stuff could be fixed anyway with a firmware update.
____________________________________________________________
Want a option to buy avatar's on the ps vita's psn store. Then vote on the link by copying it to your web browser.

http://share.blog.us.playstation.com/ideas/2012/07/21/option-to-buy-avatars-on-my-playstation-vita/
Re: Try to be critical of the Vita
Nov 29, 2011
prob the battery life also.. and besides Ruin no real big rpg's on the horizon that I know about..need Skyrim....and the launch date needs to be tommorrow lol
Re: Try to be critical of the Vita
Nov 29, 2011
For me its the price of the games. Just like the ps3 and psp, i hate buying games that tend to only last a few hours before i finish them. I want to feel im getting my moneys worth. I have game apps for my phone that last longer and are way cheaper. So basicly, i like all sorts of games being games on phones or games on a handheld. If the games are priced to high, i tend to look elsewere that agrees with my budget.
_____________________________________________________
Opinion:
Everyone has their own opinion. The people you interact with in a community come from all walks of life, many different religions and beliefs, different family income levels, different points of view on many of today's hot topics of discussion. In a nutshell, each person is entitled to his or her own opinion. Discussion about it is the best thing to do, after all that's what communities are for. If it turns into some kind of sparring match, agree to disagree and move on.

drepsx3
I Only Post Everything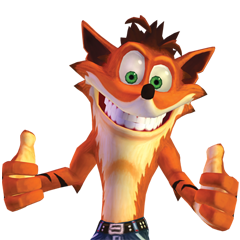 Registered: 12/30/2008
Offline
1357 posts
Re: Try to be critical of the Vita
Nov 29, 2011
The action buttons not being used in title screens,pause menus,etc.
Viewtiful_Josh
Fender Bender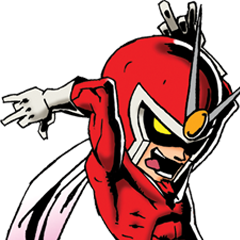 Registered: 09/27/2009
Offline
2922 posts
Re: Try to be critical of the Vita
Nov 30, 2011
Re: Try to be critical of the Vita
Nov 30, 2011
1. It should come packed with at least the lowest available memory card.
2. ALL games for Vita should be available to download from PSN, I really hate retail.
3. They should fix the backward compatibility issue, if not for ps1 games at least for psp titles, I have some great games from my 1st psp that i would like to keep with me.
4. It should be able to at least carry on it to Users or accounts, like the PS3, cause I travel a lot (yes i take my ps3 with me) and I have 2 accounts one US and one UK, soI buy games and downloadables from both regions, and I would like to be able to do that with the Vita. This is VERY important for me.
5. A monster device like this one SHOULD have an excellent web browser, does not make sense at all having a crappy flash-less browser.
that's it for now. but these are real turn offs for me.especially 4 & 5.
CaptainHuggyface
Treasure Hunter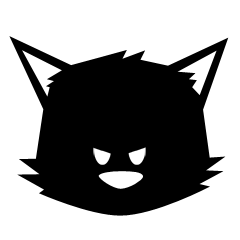 Registered: 07/27/2008
Offline
5189 posts
Re: Try to be critical of the Vita
Nov 30, 2011
Re: Try to be critical of the Vita
Nov 30, 2011
1. Battery life. Sure, bigger battery would have weighed more, but if it could get 1-3 more hours, it's worth it right?
2. Games. Yes, it looks like the Vita will get some quality games. But they're just continuations in series that already exist (Modnation, Uncharted, LBP).
3. Form factor. The analog sticks always sticking out is a pain in my pocket. I hope they're not flimsy and can break off.
4. No internal memory. Maybe it was for cost reasons, but it still should've been implemented.
5. Non-replaceable battery. Yeah, I know, rear touch pad is in the way, but having a battery you can easily swap out, replace, etc is really useful nowadays.
6. For 3G: AT&T and the limits. For one, the 3G is severely limited to strictly web browsing, social media, Near, etc. And it is 3G, so it's not too fast. Moreover, the plans for them will probably be the same as tablets and such, so it's going to cost a lot for anyone who already has a data plan.
7. Price for many things. Games may be a lot to make (And they have to make up for the loss from the system), but honestly no game lasts more than a few hours at most.