Reply
Topic Options
Mark Topic as New

Mark Topic as Read

Float this Topic to the Top

Bookmark

Subscribe
Highlighted
Tomb Raider and downloading
10 replies 101 views Edited Apr 28, 2013
Can anyone confirm if while playing Tomb Raider (digital version) you can download games and stuff. I know some games stop the downloads even when not playing multiplayer.
No speculation, please
Treasure Hunter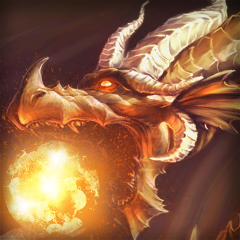 Registered: 04/05/2009
Offline
8212 posts
Re: Tomb Raider and downloading
[ Edited ]
Apr 28, 2013
It depends on the game you are playing, not how big the file is.
Some games just don't like downloading in the background even offline.
Re: Tomb Raider and downloading
Apr 28, 2013
Re: Tomb Raider and downloading
Apr 28, 2013
That's why I said General rule of thumb. Most of the popular games, especially more recent games, block background downloads. Assassin's creed 1 allows downloads, but every other assassin's creed does not. Even some games with no multiplayer (Crysis 1), block downloads. But then the older games (Prototype 1) do not
Re: Tomb Raider and downloading
Apr 28, 2013
The truth is that ALL games allow for SOME background downloading. It does not depend entirely on whether or not a game has multiplayer functionality.
It depends on how the game utilizes the memory and if the game being played allows for any free RAM (among other system resources) to be utilized for the download in progress. A lot of games, however, slow the background download so much that it might as well be pausing it.
Basically, if a game is graphic intensive, or has a lot of elements to keep track of, it's going to slow the download pretty much to a pause. I would assume that Tomb Raider would be one of these (the system needs to track the location of all of the forest critters, even if they are not on screen). Worms Revolution is not particularly graphic intensive, so that's why it allows for background downloading at near full speed. Most racing games (particualarly in single player modes) tend to recycle a lot of the on screen elements, so the PS3 has a bit more resources freed up while it is playing and therefore can support the background download at varying speeds.
Pretty much all download-capable devices function in much the same way. The big problem with the PS3 is the fact that the system only has 256MB of RAM to use between the active application (game) and other functionality. Just bringing up the XMB while playing a game uses resources, so it's hard to know if a download is continuing while a game is active.
When you are actively playing a multiplayer mode, the download is probably paused, because the PS3 is utilizing any extra resources to track the location of other players, so it can display them. Just playing online does not, by itself, use all of your download bandwidth (most online games only utilize about 1-2Mbps). It is purely about system resources.
Re: Tomb Raider and downloading
Apr 28, 2013